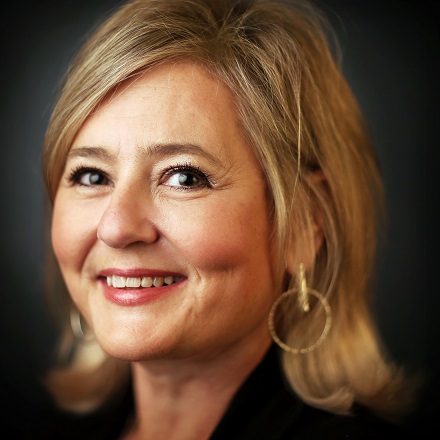 Biggs: Fino's opens Thursday; upcoming events
Fino's opens Thursday at 1853 Madison, in the ground-floor space of The Gilmore at Madison and McLean. As I send this column to the queue to publish Monday morning, new owner Kelly English isn't certain whether he'll open for lunch and dinner the first day or also have the doors open for breakfast.
But breakfast is definitely part of the new Fino's, which closed in December, even if it doesn't start Thursday. English has been working to get it reopened since he bought it at the end of February. When I find out about breakfast, I'll let you know. For now, know for a fact that you can show up at lunch and get your favorite sandwich. If it was on the menu before, it'll be on it now and the recipes came with the business so it should taste the same.
See you in line Thursday.
Shout out
Hearty congratulations to Mike Dragutsky and Cornerstone Cellars for a big award. Decanter magazine named one of Cornerstone's wines among the best in the world. Almost 17,000 wines were judged by 280 wine experts in a blind tasting and 50 Best of Show wines were named at the World Wine Awards, including the 2015 Cornerstone Cellars Rutherford Benchlands Cabernet Sauvignon. It received an impressive 98 points and was one of only two U.S. wines given this honor.
Coming up
The Craft Food & Wine Festival is coming up June 23, but it's time to get tickets now if you don't have yours; they're selling fast. The Sunday event at The Columns at One Commerce Square will feature wine, beer, cider, charcuterie and all kinds of things that pair with cured meats – and yes, that means plenty of cheese.
There are two events, one in the afternoon and one at night, with a VIP add-on available. Tickets as $60 per session or $115 for VIP access, which includes a lounge with food prepared by chef Dave Krog (owner of Dory, coming this fall) and drinks. Other vendors include Bari, Rizzo's, Pontotoc Lounge, Frost Bake Shop and more – about 30 in all. Click here for more information and to get tickets. 
Destination: Delicious
The full June line-up of events follows, but first: Be sure to come back Monday afternoon for the Destination: Delicious  podcast and hear Phillip Ashley Rix and Brian Harris tell me how they plan to one-up each other in a chicken salad showdown they're hosting at noon Thursday at Phillip Ashley Chocolates, 1200 Madison. These guys are fun and I'm looking forward to talking to them and to judging the chicken salad with the city's queen of chicken, Tawanda Pirtle.
A few spots remain for the Koval spirits tasting on Wednesday at 6:30 p.m. at Napa Café, 5101 Sanderlin. We're calling this Ladies' Night because we're drinking liquor made by a woman at a distillery she owns and served at a female-owned restaurant, but men can come too.
We'll drink cocktails and nibble on food from Glenda Hastings' "Taste Around the World" menu, and as always, we'll have fun. Tickets are $45 for subscribers and $52 for nonsubscribers; if you're a subscriber and have lost the email with your promo code, email me and I'll send it to you. Get your tickets here. 
On June 14, Daniel Masters will open Pontotoc Lounge, 314 S. Main, for lunch so we can enjoy his menu, which changes every week or every other week. We'll eat family style and we've been promised the one dish that never leaves the menu, the Mississippi pot roast. The others are still undecided, but we'll have plenty of good food and he'll have a special cocktail, too. Subscribers pay $25.85 and nonsubscribers, $32.75. Check your email Monday morning for your code, and click here to purchase your ticket. The lunch starts at noon and the cost includes your food, tax and tip. 
On June 18, our global dinner features Spanish food cooked by an Irish chef as we head down to The Majestic Grille for a paella party on the patio with chef Patrick Reilly. He has a 4-foot paella pan and he'll prepare the paella on-site while we nibble on tapas and enjoy Spanish wines. The cost is $35 for subscribers and $42 for nonsubscribers; mark your calendars now and buy your tickets Monday, June 10. Subscribers, you'll receive your email with the promo code in an email on the morning of June 10. Dinner is at 6:30 p.m. and includes the meal, tax and tip (everything except alcohol). We'll dine inside if it rains, though the paella will still cook outside.
---