Brookhaven Circle gets new restaurants
The restaurant community on Brookhaven Circle is growing by three with the opening of two new places this summer and one in the fall.
On June 17, Bogie's Deli will open at 703 W. Brookhaven Circle in the former Fino's East, which closed in December.
"We won't even miss a day," said Hunter Greer, the assistant manager at Bogie's Deli East Memphis and the grandson of owners Sharon and Gordon Greer. "We're going to close on June 15, which is a Saturday, and reopen over there on Monday."
Just two doors down, Fox Ridge Pizza will open a second location at 711 W. Brookhaven Circle in the former Porcellino's Craft Butcher, which was part of the Enjoy A|M restaurant group owned by Andy Ticer and Michael Hudman before it closed last summer.
Owner Lisa Seelig Gibbs hopes to open Fox Ridge Pizza & Grill by the end of July.
"We have a bar now, but this will be a full bar," she said. "And we're now hiring cooks, managers, bartenders, servers, everyone."
Gibbs and her husband purchased the property and will lease it to Fox Ridge. She also owns Affordable Catering, Cajun Catfish in Collierville and the current Fox Ridge Pizza in Cordova, which she plans to keep open. The catering operation will move to Brookhaven Circle.
Both are well-established businesses. Fox Ridge Pizza opened in 1979 and Gibbs purchased it in 2014. Bogie's Delicatessen opened in 1991 at 715 S. Mendenhall and is moving because the landlord is considering a development that could force them to move or take smaller space; the East Memphis Bogie's is not affiliated with the ones in Collierville and Downtown.
This fall, perhaps even in September, Dave Krog will open the upscale Dory at 716 W. Brookhaven Circle.
---
Jennifer Biggs: Biggs: Dave Krog announces new restaurant on Brookhaven Circle
---
Andrew Michael Italian Kitchen opened on West Brookhaven Circle in 2008 in a little house that was previously home to Restaurant Raji and one or two other places. In 2012, they opened Hog & Hominy across the street and Ticer has previously expressed a desire to see more restaurants as neighbors.
On Monday, David Hudman, father of Michael and "gravy maker" for the restaurants, was in the parking lot of Hog & Hominy. He said he was glad to have new neighbors.
"Bring 'em on!" he said. "Competition is good for everyone. I'd like to see this whole street full of restaurants, to make this our Little Italy."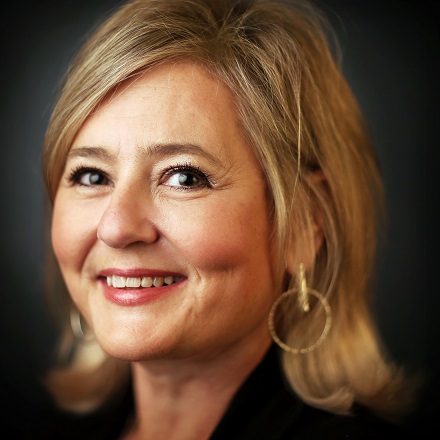 Jennifer Biggs
Jennifer Biggs is a native Memphian and veteran food writer and journalist who covers all things food, dining and spirits related for The Daily Memphian.
---