Analysis
Metro
Governor's Economic Recovery Group tilted toward business demands
Gov. Bill Lee's Economic Recovery Group, stacked with department commissioners and business lobbyists, leaned heavily toward business demands to restart the economy, largely out of concern many would tank without a jumpstart.
Editor's Note: The Daily Memphian is making our coronavirus coverage accessible to all readers — no subscription needed. Our journalists continue to work around the clock to provide you with the extensive coverage you need; if you can subscribe, please do. 
The decision to open the economy gradually last week – with restaurants and retailers opening at 50% capacity and hygiene guidance, followed Friday, May 1, by gyms and hospitals, all with a set of operating guidelines – is being questioned by some cautious legislators.
Tennessee's total case count jumped to 11,891 Friday, May 1, in part because of an outbreak at Trousdale Turner prison in Middle Tennessee where 1,200 positives were reported. The state is seeing 2% to 4% day-over-day increases in the general population, and Shelby jumped to 2,599 with 51 fatalities Friday.
Even as the state's numbers gradually increase, at least one member of the governor's Economic Recovery Group said it had little choice but to kick businesses back into motion – without mandates or enforcement – and many were already screaming to open.
"The problem is if we don't reopen, we are seeing a flattening of the curve, and if we don't reopen responsibly, that some of these businesses will go out of business in the next month," said Jim Brown, state director of the National Federation of Independent Business, which leans toward conservative views in lobbying the General Assembly. Some reports show NFIB has gotten funding linked to ultra-conservative groups such as the Koch Brothers, but Brown maintains it is a general interest business group.
Brown chaired two subgroups within the governor's Economic Recovery Group, one coming up with recommendations for gym owners, fitness centers and salons and another one that handled businesses such as HVAC companies, which have much less personal contact with customers.
Barber shops and salons are set to open May 6 in 89 of 95 counties – and some apparently in Arlington and Collierville – after Gov. Bill Lee clarified an executive order that made it seem they wouldn't be opening until late May. Legislators were inundated with calls demanding they be allowed to start cutting hair.
Brown contends many businesses are reaching the point of no return.
Almost half of NFIB's members can't survive more than two months under COVID-19 conditions, and another third can't last past six months, according to Brown. He noted without customers and cash flow, they can't make rent, payroll and other business costs.
"We're at a point right now if we go another month that the number of business closures is going to accelerate," he said.
The NFIB state director believes Lee and Nashville Mayor John Cooper are taking the responsible route and weighing health data against a "certain recession and potential depression" to keep both businesses and people alive.
In proposing guidelines for different business groups, the advisory body stayed away from putting requirements on them or enforcement and penalties if they fail to follow recommendations for personal protection equipment, sanitation or social distancing.
Asked whether enforcement is necessary, Lee explained his "Tennessee Pledge" by saying: "Businesses are compelled by a desire to create a safe environment for their customers and create a safe environment for their employees. That's what business people do."
House Majority Leader William Lamberth, a member of the group, defends its work, saying it is drawing from the "wisdom" of the business community, as well as medical experts and even Tennessee residents.
"It's a combination thereof. But the Economic Recovery Group is obviously set up in a way to safely reopen business organizations and businesses that are involved in that process," said Lamberth, a Portland Republican.
Light on science?
But while Lee has said he's consulted medical experts at the state and national level, he appointed only one physician, Dr. Morgan McDonald, a Nashville pediatrician, to the Economic Recovery Group.
Initially, the governor also said he enlisted Vanderbilt University for a model projecting the peak of the pandemic. The university's initial study predicted a COVID-19 peak in mid-May with aggressive testing and contact tracing and a mid-June peak with status quo efforts.
Instead of leaning on the Vanderbilt study to make decisions, though, the governor has been looking at the state's day-over-day percentage increases for cases, hospital capacity, wider testing capabilities and trust in the business community to protect employees and customers.
For those reasons, state Rep. Bo Mitchell questions the governor's decision-making process.
The Nashville Democrat contends a clear difference exists between the press conferences held daily by Lee and Nashville Mayor Cooper, who calls on an epidemiologist and infectious disease expert to answer most questions. Lee depends on Health Commissioner Dr. Lisa Piercey to handle most questions regarding testing and science.
"They're worrying more about the lives of people than their livelihood," Mitchell, a Nashville Democrat, says of experts at the Cooper press briefings.
---
---
The AFL-CIO raised concerns two weeks ago that a labor voice was left off the Economic Recovery Group despite thousands of lost labor jobs. All told, 433,000 Tennesseans have filed unemployment claims.
And for the most part, Democrats have taken a more cautious and less business-friendly approach to the pandemic.
Mitchell and House Democratic Caucus Chairman Mike Stewart questioned health officials about virus testing and ventilator supplies in early March, and state Rep. John Ray Clemmons of Nashville urged House Speaker Cameron Sexton in a March 11 letter to work toward immediate budget passage so the Legislature could leave town. He was rebuffed.
Dr. John Dunn, the state's lead epidemiologist, told the House Government Operations Committee March 2 the state activated its emergency communications plan in January and was working with the U.S. Centers for Disease Control and Prevention to prepare for contact tracing.
At that point, the state had not confirmed its first case, and under questioning from Mitchell, Dunn admitted the state was prepared to test small numbers of people but not an outbreak of hundreds. Dunn was involved in the governor's earliest press briefings but hasn't been part of them in the past month.
The state was later caught off guard with questions about the amount of available personal protective equipment as well as whether it would have enough hospital beds to handle a surge. Those problems never quite materialized, and the state put on hold plans for makeshift hospitals in its urban areas. Memphis is putting together extra hospital space in the former Commercial Appeal building at 495 Union Avenue.
Still, most Democrats are leery business re-openings could prove counter-productive.
"I think we've made great strides in Tennessee and especially in Nashville in containing this and we've run most of the marathon. I don't understand why the governor would want to risk taking a shortcut when we can see the finish line. But we may have to go back to the beginning," Mitchell said.
A call for contact tracing
Stewart Friday reiterated the need for a more aggressive contact tracing program, something Lee has barely mentioned in the past couple of weeks.
Some news reports show the state has fewer than 30 people working on contact tracing to determine who could be affected by those who test positive, far less than the 30 per 100,000 recommended by the National Association of County and City Health Officials.
"Sending people back to work without an adequate contact tracing system in place is needlessly exposing them and their families to a life-threatening danger. That is simply unacceptable," said Stewart, of Nashville.
House Democrats from Memphis have taken a similar stance, saying they understand the need to open the state's economy but not at the risk of people's lives.
State Rep. Dwayne Thompson, a Cordova Democrat, sees mixed reactions from the business community, with some wanting to open and others preferring to wait until the pandemic declines.
"It seems to me it's more the (Lee) administration and their thoughts that we should follow this route," Thompson said.
State Rep. G.A. Hardaway, who wore a mask in the House chamber on the final day of work in mid-March, predicted the virus would "hit big." He believes the Lee Administration is moving too fast as well.
"I think at some point the administration has to make a decision, whether public policy will be set in the best interests of the people or whether it will be driven by special interests," said Hardaway, a Memphis Democrat.
Until then, decisions about economics, elections, instead of being founded on science, will be based on "the best interest of politics and the next election," he said.
State Rep. Kevin Vaughan, though, doesn't think the Economic Recovery Group is too business-friendly. He was satisfied with progress the state was making even before Shelby County announced it would start a gradual reopening May 4.
"With my constituents in eastern Shelby County, where we have not seen the same numbers they've seen in other parts of the county, there's growing concern that our businesses will not be able to open similarly to what the rest of the state is doing," said Vaughan, a Collierville Republican.
In fact, Collierville and Arlington bucked the county's reopening plan and were planning as of Friday, May 1, to allow "close-contact" businesses such as barber shops and beauty salons to reopen May 6 on the state's guidelines.
Lee announced last week those types of businesses would be allowed to open after lawmakers received a storm of questions from barbers and beauticians because an executive order made it seem they wouldn't be able to go back to work until late May.
Vaughan further pointed out, as businesses open, people won't be forced to go to them, and those who are at risk because of underlying health conditions or medically fragile can continue to quarantine at home.
COVID-19 in Memphis and Shelby County: April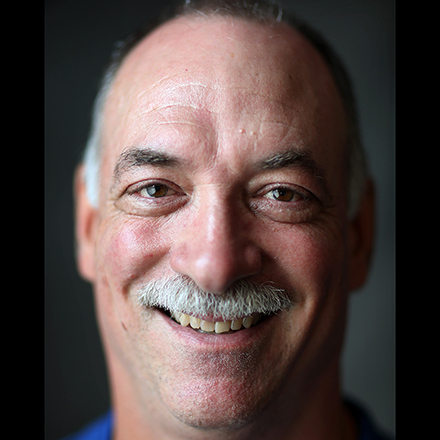 Sam Stockard
Sam Stockard is a Nashville-based reporter with more than 30 years of journalism experience as a writer, editor and columnist covering the state Legislature and Tennessee politics for The Daily Memphian.
---