County CAO Patrice Thomas grateful to be in new role
Even after working in city and county government for more than a decade, Patrice Thomas is still grateful for the opportunity to serve a community she said has done so much for her.
Shelby County Mayor Lee Harris named Thomas the county's chief administrative officer – his first major appointment – shortly after winning the August election. Thomas was previously deputy chief operating officer for the city of Memphis.
Thomas said she was compelled by Harris' vision to eliminate poverty through education – a story that resonates closely with her. Thomas grew up in a disadvantaged neighborhood in North Memphis and was the first in her family to graduate college.
"When I was presented with the opportunity, I felt compelled to do all I could for Shelby County residents who may need the same level of assistance in moving from one state to another state through education," she said.
After beginning her career in accounting, Thomas started in local government as city of Memphis comptroller in 2004.
Thomas, a lifelong Memphian, said before becoming comptroller she was looking for "something greater for my life," but did not expect to spend more than two years as a comptroller, which would coincide with the end of then-Mayor Willie Herenton's term in office at the time.
But as city mayors came and went, Thomas kept being reappointed as comptroller until then-Mayor A C Wharton promoted her to deputy director of public works and later, she received another promotion when current Mayor Jim Strickland appointed her as the city's deputy COO in 2015.
Strickland said Thomas was critical to many of the city's accomplishments in recent years and praised her efforts in reducing the wait time on 911 calls and improving the city's garbage collection. 
"She's really good at operations and to the public," Strickland said. "She was valuable to us. She's very competent, smart, got a good work ethic and is easy to work with."
Thomas said all the mayors she has worked for had the same goal. 
"They were just looking for individuals to help them achieve those goals, and it doesn't matter to me who is in that role as long as they are passionate about moving the community forward," she said. "I think all four of those mayors – including the mayor that I currently work for – are passionate about moving the community forward."
Now as county CAO, Thomas is responsible for running the day-to-day operations of county government.
Thomas said that means setting tasks and goals each day to further the mayor's major initiatives – which include education, criminal justice reform and addressing the root causes of poverty.
The key for Thomas is emphasizing the importance of collaboration and the people within the team.
"Whether you're the CAO of the organization or if you are the clerk that's responsible for maintaining the notes for the meeting," Thomas said. "Whatever your role is, when you're part of the team, you're equal in your ability to provide opinions, that everyone will respect your opinion and it will be provided the same weight as the opinion of the leader when you are working together on a team."
In a previous interview with The Daily Memphian, Harris said Thomas was crucial to building his administrative team.
"If you're trying to build a balanced team you need someone in a top leadership role, like a Patrice who is focused on day-to-day but is also careful, strategic and meticulous about the operation of local government," he said.
Thomas knows that expectations come with pressure, but said she is determined to help the mayor reach his vision.
"I never thought in a million years that would happen," Thomas said, reflecting on her career. "Certainly, that's a lot of pressure. I think ultimately it becomes a lot of pressure to continue to be an asset to an organization that you work for. I appreciate it and I hope I rise to the occasion."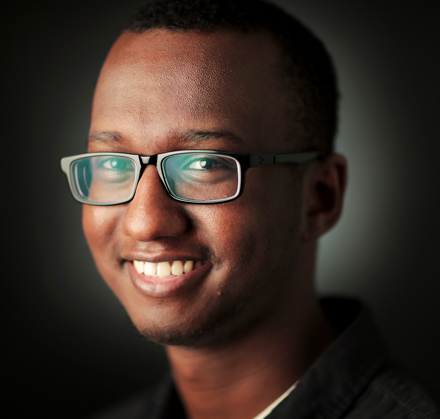 Omer Yusuf
Omer Yusuf is the county government reporter for The Daily Memphian. Omer was previously a reporter at The Jackson Sun and is a University of Memphis graduate.
---