Advocacy groups want tax incentive records open to public
With nearly $1 billion in reported carry-over tax credits hanging in the balance, Tennessee advocacy groups are calling for the state Legislature to open records on incentives the state uses to lure job investments.
"We basically have a million-dollar money bomb getting ready to detonate when the economy tanks," said Tori Venable, state director of Americans for Prosperity-Tennessee.
A state document released in December 2017 shows Tennessee has $987.6 million in carry-over tax credits from previous incentive packages. Those include $790.5 million for investments in industrial machinery and $197.1 million for standard job tax credits. A new report is to come out before Jan. 1, 2019.
AFP-Tennessee is worried those types of liabilities could impact the state budget, at $37.5 billion this fiscal year, as most of those tax credits come due.
The report, however, doesn't show what companies received the tax credits, and five items on the document are suppressed to avoid violating taxpayer confidentiality. Those involve credits for job creation in high-poverty areas, an environmental project, a headquarters dealing with a net operating loss, for green energy investment and for the purchase of brownfield property.
AFP-Tennessee, the Beacon Center – a longtime critic of "corporate giveaways" – and the Tennessee Coalition for Open Government are teaming up to push for change in state law so Tennesseans will know who is getting how much of the state's money for tax credits.
The Department of Finance & Administration doesn't have any concerns about the carry-over tax credits, though, saying it is not unusual to have a balance.
"It is essentially a fabric of the franchise and excise tax. Although the amount is large, the amount is in line with previous years. Because there are limitations on the amount of credit that can be exercised in any one year, earned credits can carry over and accumulate," said Finance & Administration spokeswoman Lola Potter.
Companies can carry over those tax credits for 15 years, and they are allowed to reduce their taxes by only half during a year.
Focusing on exemptions
Nevertheless, the groups are raising questions about the tax-credit fund as an ad hoc committee on open records wrapped up a review of 563 exemptions to the state's Public Records Act. Most of those involve health records and must remain closed because of federal laws. Yet, others exist because the Legislature decided it would be in the state's best interest for taxpayers not to know.
Ultimately, the ad hoc panel of House and Senate members decided to recommend passage of legislation setting up a new vetting process for lawmakers to take a closer look at existing exemptions and future moves to close information.
The Tennessee Coalition for Open Government has no position on the tax-credit carry-over policy, though it understands concerns exist about the potential impact on future state revenue.
"We're just concerned that every year companies are getting these tax credits for bringing jobs or bringing headquarters, but not only do we not know who the companies are, we don't know where they're located, so there's no way for lawmakers or the public to know whether these are effective," said Deborah Fisher, executive director of TCOG.
She pointed out at least 20 other states make tax credits and tax incentives subject to open records requirements and several post the information on their websites.
Fisher contends the public should be able to discern whether tax credits are helping the entire state or only a minority of companies and whether they are evenly distributed.
Memphis lawmakers have argued Shelby County is being left out of the state incentives mix, while Nashville and Middle Tennessee are drawing the lion's share of tax incentives for economic development projects. Gov. Bill Haslam has said Memphis and West Tennessee are getting their fair share.
Fisher pointed out state law also allows the Department of Economic and Community Development commissioner to change guidelines in some instances for companies to receive franchise and excise tax credits, something that has been done 15 to 20 times over the last eight years.
"There are discretionary provisions in tax-credit statutes," said Scott Harrison, a spokesman for the Tennessee Department of Economic and Community Development.
But with some 1,300 projects approved since 2011, they are rarely used, he noted. They've been waived based on the number of jobs on a company's payroll when the company could be closing or going through bankruptcy or to extend a company's investment period from three to five years, according to Harrison.
In the dark?
AFP-Tennessee's Venable contends most legislators don't know about the carry-over tax credits, calling it an unfunded liability. She hopes Gov.-elect Bill Lee, who is planning an overhaul of the state's Public Records Act, will accept changes the three groups are seeking.
Set for a Jan. 19 inauguration, Lee said he is looking at tax incentives and state law keeping the information secret, but he isn't giving any details yet.
"We're working on that right now, on the particulars about transparency and open records, and we want to make certain that taxpayers have access to appropriate information," Lee said during a public appearance last week. "We'll be defining those in the days ahead." 
Democratic state Rep. G.A. Hardaway of Memphis argues more transparency on tax incentives will lead to better programs, closer monitoring and more equal terms.
"Right now, the interpretation of who's getting the most out of a tax incentive program is a toss-up," Hardaway said. "It depends on who's telling the story. You listen to the recipients. They'll say the taxpayer is. But when you start doing the analysis, and you come up on instances where the companies haven't performed and yet they're still granted the benefits and those aren't recouped, the taxpayer's getting shafted."
Hardaway said he didn't realize the amount of tax credit carry-overs was approaching $1 billion. He said he has tried several times to require state departments to prepare reports with more detailed information, enabling lawmakers to make better decisions.
Without knowing the outcome of incentive packages for cities, counties and legislative districts, lawmakers have no way to determine whether they're effective, he said.
"And what happens? The corporate giveaways continue," Hardaway said.
State Sen. Jeff Yarbro, leader of the Senate Democratic Caucus, has passed legislation the last two years to put more transparency into state tax incentives.
"I think that we have to balance the need to be competitive in fighting for opportunities with the responsibility to ensure that citizens know that their money isn't being wasted or used in an improper way. That's not always a simple issue," said Yarbro. "But I think we have a long way to go in improving trust on the incentive front."
The Nashville lawmaker said Tennessee can't necessarily compare itself to 20 other states that make this sort of information subject to open records laws. Instead, it has to consider what states such as Alabama and Mississippi are doing, those going head-to-head with Tennessee for jobs.
Yarbro favors "significantly improved transparency" or at least some type of consistent oversight to make sure incentives are "fair and equitable."
"What it can't be is just a black box where some unnamed bureaucrat says, 'Trust me,' " said Yarbro, a member of the ad hoc committee.
State Sen. Mike Bell, who also served on the public records ad hoc committee, said a taxpayer's "first impulse" would be to argue information regarding tax incentives should be open to the public. But when lawmakers start hearing from the state's economic development recruiters about the "huge disadvantage" it could cause for Tennessee, "then you start weighing what's the benefit versus the loss of transparency."
He conceded it is a decision that lawmakers need to make.
Bell, a Republican from Riceville in East Tennessee, said the Legislature also needs to take a closer look at the state's carry-over tax credits, which could be considered an "unfunded mandate" approaching $1 billion.
"Now when you look at that big figure, I'd want to get in and ask ECD how much of this is a liability, a potential liability. That's what I don't know," Bell said. "I'll be curious to see what the new administration, what their tact is on this, when they come in."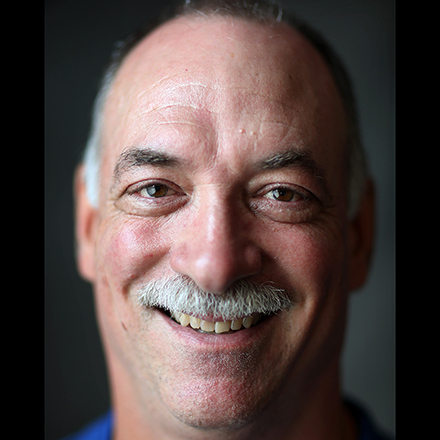 Sam Stockard
Sam Stockard is a Nashville-based reporter with more than 30 years of journalism experience as a writer, editor and columnist covering the state Legislature and Tennessee politics for The Daily Memphian.
---