Strickland cites gains, challenges at year's end
At every place at every table of Memphis Mayor Jim Strickland's New Year's Eve prayer breakfast Monday was a list of 10 accomplishments of his administration since he became mayor in 2016.
He urged the audience of 400 at the Holiday Inn University of Memphis to become "evangelists" for the opportunity emerging in the city.
"There is so much opportunity out there that people don't know about," Strickland said of Memphians who don't know of unfilled jobs, new jobs coming to Memphis and higher education opportunities. "If they don't know the opportunity, it doesn't exist."
The "Prayer Breakfast for Memphis" was not a campaign event or fundraiser. It was hosted by Christian Brothers University, FedEx Corp. and health care insurance company Cigna.
Strickland said the city has work to do in improving its historic problem with a high percentage of residents living in poverty. And he touted the role that religious communities have played in Memphis' history as the city marks the 200th anniversary of its founding in 2019.
"For our entire 200-year history in Memphis, it has been people of faith who have fed the hungry, housed the homeless and provided for the needs of the poor on a day-in and day-out basis, either individually or through nonprofits," he said. "We've actually as a community made some progress. Although it's not nearly as much as we would like, we are making progress on our poverty rate."
Strickland said the percentage of Memphians living in poverty stands at about a quarter of the population – down 9 percent since he took office and 17 percent from four years ago by the most recent U.S. Census estimates.
"More than ever it is incumbent upon all us – from City Hall to every family, from schools to every pew – to intervene in the lives of our young people," he said. "To help save a generation, to ensure that every single Memphian can enjoy the opportunity our city has to offer."
Mississippi Boulevard Christian Church Senior Pastor J. Lawrence Turner sounded the same theme.
"Although we've come a long way, I believe there is so much better and more for our schools to accomplish, for our economy to become fuller, unemployment rates to fall, for those who have come back out of being incarcerated to re-enter in our society," Turner said.
He called for a plan for all people, "not just the rich, the powerful," but those who have been shut out in the community.
"Those who are in communities that are economically disadvantaged, our children who are going to schools that potentially may be under-resourced," Turner said. "A plan for those who are unemployed who need to find not only gainful employment but employment where they can earn a living wage. In the midst of so much beautiful redevelopment that is happening, but that hopefully it will not compromise the least of these finding affordable, accessible and livable housing in this city."
Turner also said Strickland and the city will have to "resolve to persevere" against opponents and critics who "never have a solution."
Strickland is expected to announce later this month that he will seek a second term as mayor on the October city election ballot. Prospective challengers in the mayor's race include former Memphis Mayor Willie Herenton and Memphis Police Association president Mike Williams.
Several of the speakers before Strickland referred to the national political environment.
"We pray for those we don't understand," Greater Community Temple Church of God in Christ Bishop Brandon Porter said in his prayer. "So today we pray for Donald Trump."
Turner talked about "an era in which truth is in trouble."
"Civil discourse has degenerated to a place where there is no longer any civility, that tribalism and hatred dominate the conversation," Turner said. "Either you are red or you are blue instead of us trying to seek a moral center that works for the common good of our community. Whether they are mundane, simple – whether there are more sophisticated facts, no one wants to rest upon and agree upon what the truth really is."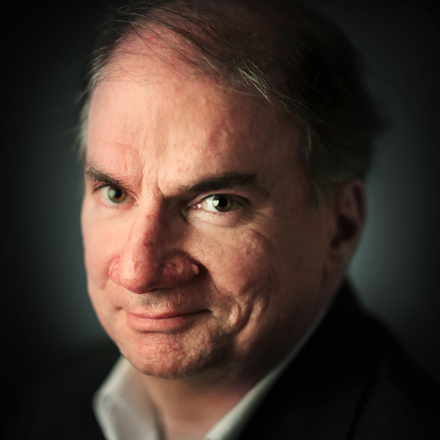 Bill Dries
Bill Dries covers city government and politics. He is a native Memphian and has been a reporter for more than 40 years.
---