Gov. Haslam grants clemency to Cyntoia Brown
Gov. Bill Haslam granted clemency on Monday to Cyntoia Brown, commuting her sentence of life imprisonment and enabling her to be released for parole supervision in mid-August after serving 15 years.
"This decision comes after careful consideration of what is a tragic and complex case," said Haslam, who leaves office Jan. 19. "Cyntoia Brown committed, by her own admission, a horrific crime at the age of 16. Yet, imposing a life sentence on a juvenile that would require her to serve at least 51 years before even being eligible for parole consideration is too harsh, especially in light of the extraordinary steps Ms. Brown has taken to rebuild her life. Transformation should be accompanied by hope. So, I am commuting Ms. Brown's sentence, subject to certain conditions."
Parole conditions for Brown require that she not violate any state or federal laws. She will be subject to a release plan by the Tennessee Department of Correction and special supervision conditions, including employment, education, counseling and community engagement requirements. She will remain on parole until Aug. 7, 2029, when her sentence will expire, and she will be required to complete a re-entry program before her release from custody in August to ensure a successful transition from prison to the community, according to the governor's office.
Brown was 16 in 2004 when she killed 43-year-old Johnny Mitchell Allen, who solicited her for prostitution and drove her to his house. She has said she thought he was going to kill her, but prosecutors argued she was robbing him during the murder.
The Tennessee Parole Board voted 2-2 in May to keep her in prison. She was sentenced as an adult to a 51-year term and wouldn't be eligible for parole until 2055.
---
"... Imposing a life sentence on a juvenile that would require her to serve at least 51 years before even being eligible for parole consideration is too harsh, especially in light of the extraordinary steps Ms. Brown has taken to rebuild her life. Transformation should be accompanied by hope. ..."
Bill Haslam, governor of Tennessee
---
Numerous state lawmakers, celebrities and activists have called on Haslam to grant her clemency, including freshmen legislators Sen. Katrina Robinson and Rep. London Lamar of Memphis, both of whom said they plan to sponsor legislation this year to change sentencing laws for juveniles and those who commit violent acts while involved in prostitution.
Robinson, who sent Haslam a letter at the end of 2018 urging him to grant clemency, called the governor's move "the greatest news of the New Year" as lawmakers prepare to take the oath of office Tuesday, Jan. 8, for the 111th General Assembly.
"I am proud to have been a part of this movement and look forward to continuing the progress we have begun over these past few months. said Robinson, adding she is grateful for Haslam's deliberation and decision. "This triumph was a team effort led by legislators, concerned citizens and public icons all around the nation."
The incoming senator said she has been communicating with Brown's family for several months and noted they "are grateful" she has an opportunity to keep pushing for changes in the sentencing laws.
Robinson said her legislative team has written legislation exempting minors from the law that required Brown to serve 51 years before she could be eligible for parole.
Lamar said she is "extremely thankful" for the governor's decision to do "the right thing" for Brown, who she said was forced into a "nightmarish situation" in sex trafficking.
Brown had testified she was beaten and threatened by a boyfriend/pimp nicknamed "Kut Throat."
"The decision to grant her clemency shows a tremendous amount of compassion for the horrors that she has endured in her life," Lamar said in a statement. "But it also brings to light that we need to continue to fight for other young women like Cyntoia.
"Her story is tragic, but unfortunately, it's the story of many girls across this state whose innocence and dignity has been stolen."
Legislation is needed, Lamar said, to reduce child sex trafficking and protect victims.
State Sen. Raumesh Akbari, a Memphis Democrat, sponsored legislation in the 110th General Assembly designed to change sentencing for juveniles.
"Fifteen years ago, Cyntoia Brown found herself in a situation no teenage girl should ever have to face," Akbari said. "Gov. Haslam's commutation of Ms. Brown's sentence demonstrates that we in the state of Tennessee can show love, compassion and mercy for someone who has experienced trauma that many of us cannot imagine."
Akbari called the decision a "victory" for Brown and all Tennesseans in the "fight" against sex trafficking and for juvenile justice reform. She expressed pride in the "dedication, commitment and courage" of Nashville attorney Charles Bone and Brown's legal team.
"Over the past year, I've been speaking with Ms. Brown's attorneys and met with Gov. Haslam, but due to the sensitive nature of this case, I've refrained from publicly commenting. Today is a significant step, and I'm looking forward to continuing the conversation about juvenile sentencing reform during the 111th General Assembly."
Since being sentenced, Brown earned a GED and an associate's degree through the Lipscomb University LIFE (Lipscomb Initiative for Education) Program with a 4.0 grade-point average and is expected to earn a bachelor's degree this year.
Department of Correction staff and volunteers have attested to her transformation, and the Tennessee Board of Parole issued a positive recommendation for her sentence to be commuted, according to the governor's office.
House Minority Leader Karen Camper called the governor's move "a testament to the transformation that Ms. Brown had been able to undergo and a major victory" for those who "fought for justice" in the case.
"While she may never be able to fully recover from the unimaginable hardships that she had to endure in life, her release later this year and the support that I'm sure she will continue to receive can serve as an inspiration to her and others who have had to endure a similar fate," Camper said in a statement.
The Memphis Democrat said she hopes to "create a truly just system" as the Legislature starts overhauling the criminal justice system this year.
Haslam and Gov.-elect Bill Lee both hope the Legislature will take on the task in 2019.
"While we have spent a considerable amount of time studying and implementing sentencing and criminal justice reform in our state, there is more work to be done," Haslam said. "I am hopeful serious consideration of additional reforms will continue, especially with respect to the sentencing of juveniles."
Congressman Steven Cohen of Memphis wrote a letter to Haslam Dec. 10 asking him to give consideration to clemency in the case.
"This was a case involving a 16-year-old runaway who was a victim of sex trafficking, was with a john, and was tried as an adult," Cohen said in a statement Monday. "I praise Governor Haslam for giving the case the attention it deserved and, after a thorough review, reaching the conclusion that clemency is appropriate for a model prisoner. His was a merciful and just decision and I commend him for making it. I also want to commend state Rep. London Lamar, House Minority Leader Karen Camper and state Senators Katrina Robinson and Raumesh Akbari for seeking justice for Cyntoia Brown."
Haslam has granted five commutations previously, 15 pardons and one exoneration, and he is reviewing other clemency requests, his statement indicated.
Lee said he "respects" the governor's decision on what he termed a "complex" case.
"It is my hope that positive dialogue will come from this decision as our state moves forward," Lee said in a statement.
Josh Spickler, executive director of the Memphis advocacy group Just City, said Brown was "very deserving" of clemency from the governor.
"I think it illustrates how far we've come when it comes to sentencing and accountability for people when they commit crimes when they are children," Spickler said. "This young woman was arguably as much as a victim as anyone ever charged with a crime could be. Gov. Haslam granting clemency makes a lot of sense. It doesn't bring back the victim (Allen), but I think it looks more like justice than this woman dying in prison."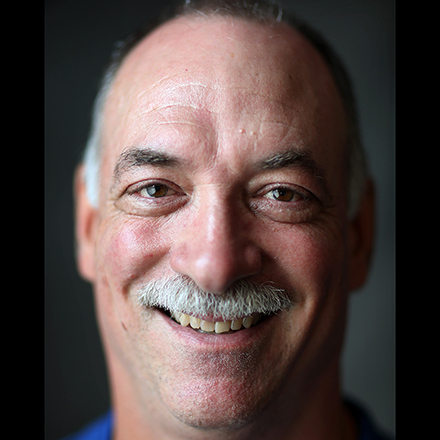 Sam Stockard
Sam Stockard is a Nashville-based reporter with more than 30 years of journalism experience as a writer, editor and columnist covering the state Legislature and Tennessee politics for The Daily Memphian.
---