Alexander calls for Senate action on wall
U.S. Sen. Lamar Alexander of Tennessee says President Donald Trump should drop talks with Capitol Hill Democrats and take his quest for border wall funding to the Senate committee process.
Alexander's plan for a path to a Senate vote starting with the Senate appropriations or judiciary committees, outlined Friday during a conversation with The Daily Memphian, would include Trump agreeing to a three-week reopening of the federal government.
"Whether you are for his wall or for his request or not, he's the president," Alexander said. "We should consider that."
He said the formal Senate consideration, in place of largely unsuccessful negotiations with Democratic leaders outside the legislative process, would almost certainly include Democratic amendments. That could include a previous plan with bipartisan support in the Senate to protect "dreamers" – immigrants who came to the U.S. illegally with their parents when they were children.
The Daily Memphian Conversation
U.S. Sen. Lamar Alexander talks to The Daily Memphian about his plan to end the government shutdown and get a compromise on President Donald Trump's border wall and other topics.

Listen on The OAM Network, Spotify, iTunes and Stitcher.
"We need to get it out of the hands of the president and the (House) speaker (Nancy Pelosi) and (Senate Democratic leader Chuck) Schumer, who obviously are making no progress," said Alexander, a Republican.
Agreeing to a three-week reopening of the federal government is an essential part of the plan by Alexander, with Senate committee consideration and mark-ups, or amendments, to Trump's request for funding to come during that three-week period.
Trump has said he is willing to shut down the federal government's daily operations indefinitely to get approval from Congress of a proposal he outlined in a letter a week ago to the Senate seeking $7.2 billion for border security -- $4.1 billion of that for a wall at the border with Mexico.
Trump has also talked of getting the funding by declaring a national emergency.
Alexander said Trump may be able to do that legally but shouldn't.
"That would be a huge mistake," he said. "It would take from Congress the power of appropriation, which the people gave to Congress through the Constitution. Make no mistake. The money has to come from somewhere."
Alexander also said the wall has become a political symbol that Trump has rallied Republicans around but that has also galvanized Democratic opposition.
"We need to get the wall out of the symbol, lightning rod category and look in a practical way at what kind of border security do we need along the 2,000 miles of the southern border," he said. "The wall is only part of any sensible system of border security."
Democratic U.S. Rep. Steve Cohen of Memphis is among those in Congress who disagree, accusing Trump earlier this week of "fearmongering about the security of our borders."
"Few beyond his core acolytes will accept that the country needs to spend $5.7 billion to build an ineffective wall to keep asylum seekers out," Cohen said earlier this week in response to Trump's televised speech on the controversy. "There are modern ways that are much more effective and economical in detecting border crossings and the flow of drugs, including drones and other technologies."
Alexander said he voted for those measures as well as wall funding during previous presidential administrations – Democratic and Republican.
"We already have 654 miles of border wall on the 2,000-mile southern border," he said. "The question is why is President Trump the only president who's not allowed to build more wall?"
Senate Republican leader Mitch McConnell, however, has said he won't bring any proposal on the border wall and the government shutdown to a Senate vote if it is opposed by the president.
"The president would have to support both," Alexander said of wall funding and a three-week reopening. "He would have to acknowledge that the Senate is now responding to his request."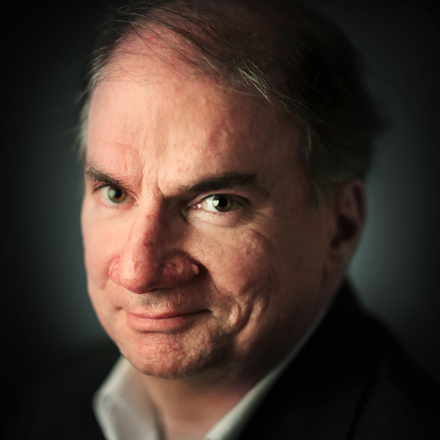 Bill Dries
Bill Dries covers city government and politics. He is a native Memphian and has been a reporter for more than 40 years.
---