Norris takes oath as federal judge
Mark Norris made the formal transition from state senator to federal judge Friday during a ceremony at the Cannon Center for the Performing Arts.
Norris began his judicial duties late last year after taking his oath in a private ceremony in November.
"You are giving up your individual identity," U.S. District Judge Thomas Anderson said at the outset, a reference to the exit from politics and its trappings that comes with a lifetime presidential appointment to the bench.
Anderson is one of eight federal judges for the Western District of Tennessee – with courtrooms in Jackson and Memphis – that Norris joins.
Ceremonies like Friday's are a rare opportunity for judges to comment publicly beyond rulings they issue from the bench.
Judge James Todd of Jackson couldn't resist a quip about the ongoing federal government shutdown to an audience of more than 1,000 that included local, state and federal elected officials.
"We've got to figure out a way to pay for the work you are about to do," he said.
Anderson cited a few well-worn items from a list of things veteran judges wished they had known at the outset.
"Those who anger you conquer you. They also file judicial complaints," he said. "Rule and run. Don't take things under advisement."
As the newest federal judge in the district, Norris's early case load is heavy with transfers of cases from the dockets of the other judges.
"What's the difference between Judge Norris and the other judges here?" Judge John Fowlkes asked before answering: "Case load."
Norris, an attorney, comes to the federal bench from six years on the Shelby County Commission followed by 16 years in the state Senate, where he became Senate majority leader.
---
SAM STOCKARD: Norris anticipates shift from lawmaker to enforcer
---
As majority leader, Norris sponsored and oversaw the movement of most legislation proposed by Tennessee Gov. Bill Haslam.
Haslam recalled Norris' skill at anticipating political consequences and reactions in the Legislature.
"One time he had gotten so far ahead of me I couldn't keep up," Haslam recalled. "I said, 'Mark, every now and then you have to remember we are playing checkers and not chess.'"
---
BILL DRIES: Ballot Basics: The special election for state Senate District 32
---
Haslam spoke at the Memphis ceremony eight days away from leaving office after two terms as governor.
"We have some pardon and clemency requests to consider," he said later. "We're trying to make certain we are prepared to hand off the running of state government."
That is an undertaking of 40,000 employees with a $37 million budget.
"We would be Coca-Cola if we were a company. People expect service from us," he said. "Our job is to make certain it's a seamless transition to Gov. (Bill) Lee, who is well set up to succeed in his new role."
U.S. Sen. Lamar Alexander, who also spoke at the ceremony, talked earlier about the transition in the governor's office with the move from one Republican governor to another.
The Haslam-to-Lee transition ends a nearly 50-year history of Tennessee voters alternating between Republican and Democratic governors.
Alexander, a former governor, called the political rhythm "an important benchmark."
"I've always thought the competition between Republicans and Democrats improved the results. It attracted better men and women to compete for the jobs," he said. "I remember if I came up with a better schools program, well, the Democrats wanted to come up with an even better schools program. A one-party system runs the risk of getting lazy and not reaching out to the whole constituency of the state."
Alexander succeeded Democrat Ray Blanton as governor and was followed by Democrat Ned McWherter.
"Two parties can produce competition that's good for the state," he said. "Maybe you can have the same kind of competition, the same kind of results, with one party. But that's something we'll have to watch."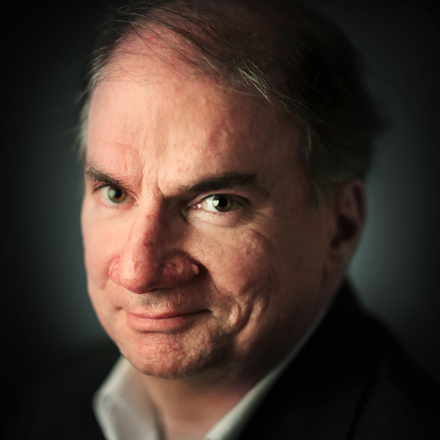 Bill Dries
Bill Dries covers city government and politics. He is a native Memphian and has been a reporter for more than 40 years.
---