Commission committee declines recommendation on proposed gravel mine for Rosemark
The Shelby County Commission will vote Monday on Memphis Stone & Gravel Co.'s application for a special land use permit to create a sand and gravel pit in Rosemark.
They will do so without a recommendation from the commission's land use, planning, transportation and codes committee.
The committee decided Wednesday to send down the company's application without a recommendation after commissioners agreed to hold one public hearing on the request at Monday's meeting.
Commissioner Edmund Ford Jr., who chairs the committee, said he didn't want to give the opposition or those in favor of the request any advantage in committee ahead of Monday's meeting.
"I want to make sure that everybody is heard," Ford said.
Memphis Stone & Gravel Co. is proposing to establish a 173-acre sand and gravel mine northwest of where Rosemark and Mulberry roads intersect in rural Rosemark.
The Land Use Control Board unanimously rejected Memphis Stone & Gravel Co.'s application for the special land use permit last month, but the LUCB can only make recommendations and the company is now making its case to the County Commission.
Those in favor of the sand and gravel pit, including the Memphis and Shelby County Office of Planning and Development, argue its economic benefits and the efforts the company said it will take to minimize the time frame and roads the dump trucks can utilize justify the project.
The concerns of many Rosemark residents are that the proposed gravel pit may dramatically affect their way of life and significantly decrease property values.
Before the committee concluded its session, Ford thanked the 37 citizens, nearly all of whom are in opposition to the project, who requested to speak to the commission Wednesday.
"I appreciate anybody that has the time to come down here and to speak on their neighborhood and what they think is best in their backyard," Ford said.
Electrolux property values undervalued by 60 percent
Shelby County Assessor of Property Melvin Burgess told County Commissioners Wednesday that Electrolux's property values were undervalued by about 60 percent of its true market value.
The assessor's current records show Electrolux's property value at $38 million. Yvonne Parron, senior director of communications for the Shelby County Assessor's office, said the latest reappraisal of the property came in 2017, and the numbers were off because of an oversight caused by understaffing and not accounting for all materials at the plant.
Electrolux announced last week it is closing its Memphis factory in two years, affecting 530 employees, and plans to increase production at its Springfield, Tennessee, location.
---
WAYNE RISHER: Electrolux will shutter heavily subsidized Memphis plant in 2020
---
Burgess told commissioners the assessor's office can go back and reassess the property for up to two years.
Assessor's office officials said it hopes to correct Electrolux's property values and place the company back on the tax roll by March. Electrolux was in the middle of a 15-year payment-in-lieu-of-taxes (PILOT) agreement.
Commission interviews candidates for historian role
The County Commission's general government committee interviewed two candidates – Joseph Lowery and James Rout III – for its vacant county historian position Wednesday.
Previous county historian Jimmy Ogle, who has filled that role in an official capacity with the county for the past five years, resigned from his post as he's moving to Knoxville to spend more time with his family. The county historian position is an unpaid role.
---
OMER YUSUF: Shelby County searching for new historian
---
Some of the county historian's job duties include collecting and preserving local and state history and working with the state historian, State Library Archives and the state's historical commission. The Shelby County historian must be a county resident. 
Commission vice-chairman Mark Billingsley said the county should discuss funding additional resources for its next historian to allow them to do greater work.
The County Commission will appoint either Lowery or Rout at its meeting Monday.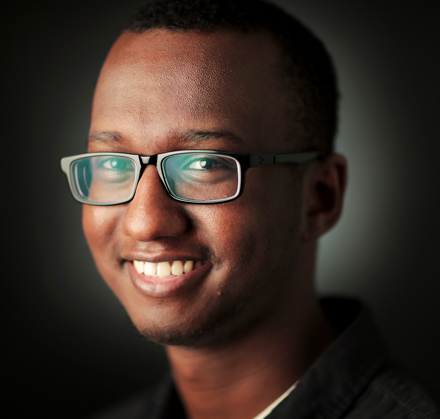 Omer Yusuf
Omer Yusuf is the county government reporter for The Daily Memphian. Omer was previously a reporter at The Jackson Sun and is a University of Memphis graduate.
---