Alternative sites for Memphis in May festival latest point of contention
Beale Street – the actual street, plus Church Park – and five other sites in or near Downtown are included in a Downtown Memphis Commission analysis of alternative locations for the Memphis in May International Festival.
Memphis in May (MIM) released the list on Friday amid a roiling controversy over whether a reimagined Tom Lee Park would be a suitable site for future festivals after the 2019 event.
The document is titled "MIM Site Exploration: Downtown Locations."
The list includes:
Beale Street Entertainment District and Church Park, 8.63 acres
Greenbelt Park on Mud Island, 18.33 acres
Mud Island, 7.668 acres just south of new dog park on Island Drive, and Mud Island River Park, which covers 60 acres
Martin Luther King Jr. Riverside Park south of Downtown, 43.34 acres
Interstate 40 at Riverside Drive, 9.05 acres south of I-40
Georgia Avenue Elementary, 9.72 acres in South City development area
Tom Lee Park is about 30 acres of open land parallel to the Mississippi River on Riverside Drive.
Memphis in May spokesman Robert Griffin said, "A cursory review of the sizes and infrastructure of the suggested sites reveals that these simply are not compatible to host our world-class events, and reaffirms our President and CEO Jim Holt's assertion yesterday that aside from Tom Lee Park, there are no other sites in Downtown Memphis that can accommodate Memphis in May.
"This is why we have requested a phased construction schedule to allow Memphis in May to remain in Tom Lee Park and Downtown Memphis in 2020, as it is the only viable Downtown location for our events."
---
MICHELLE CORBET: Memphis in May seeks Tom Lee Park redesign changes
---
When reached by phone Friday, Downtown Memphis Commission president CEO Jennifer Oswalt said the organization was a bit blindsided by MIM releasing what she understood to be an internal document. 
"We presented it to (MIM) as a jumping-off point to start a discussion," she said. "Then, we would go from there to talk to property owners."
As a supporter and sponsor of MIM's annual festival, the DMC was trying to be proactive in finding a solution to Tom Lee Park being under construction in 2020. 
DMC presented the alternate locations for 2020 to members of Memphis in May staff on Thursday, Feb. 14. Holt was not there, Oswalt said. 
Using Google Earth imaging, Penelope Huston, who joined the Downtown Memphis Commission as vice president of marketing, communications and events in 2017 after serving as MIM's director of marketing for about a year, identified the initial sites. 
"Penelope has worked there, so she is fairly familiar with the footprint," Oswalt said. "Considering all that she knows about infrastructure needs, these seemed to be good opportunities."
With Holt's concerns about service vehicle access for tasks like beverage distribution and trash pickup, Oswalt said Mud Island would be the ideal site since it has established infrastructure. 
"Some of the places don't have any of that, but they bring it all into Tom Lee, so they can bring it into other places," she said. 
When Oswalt last spoke to MIM, they agreed to send exact specifications for their events so DMC staff could begin talks with property owners. 
"No one told us none of (the sites) would work. We're still in the fact-gathering stage," Oswalt said. "We very much want it to stay Downtown for that one year and are willing to do the work to figure it out."
However, if MIM tells the DMC definitively that no site other than Tom Lee Park will work, the organization won't waste its resources looking for alternative locales.  
Ultimately, Memphis in May prefers that construction be phased so the festival does not have to relocate in 2020.
"We encourage cooperation and we want both the best for our riverfront and a great option for Memphis in May to continue to grow," Oswalt said. "We will help in any way we can to achieve both." 
Following is the DMC's narrative on the proposed sites, as it considers moving festival events to an alternative venue in 2020 during construction on the redesign of Tom Lee Park:
• MLK/Links: This site utilizes city-owned park and golf-course land.
Pros: This is by far the largest site with more than 45 acres available for activation. The site has harbor views and is easily accessible.
• Greenbelt Park: Currently in a contract for another 20-30K festival for Summer 2020. Lane closures for one lane of Island Drive have been studied and traffic plan has been done for single-day festival.
Pros: Beautiful Mississippi River views. Opportunity to engage EBS (Explore Bike Share), Bird, Lime and potentially kayak rentals from harbor-side as access partners to festival.
• Georgia Avenue Elementary: In the emerging South City neighborhood – this location is currently an open field.
Pros: With immediate proximity to the iconic and recently refurbished Club Paradise. Siting at this location gives more than a nod to what makes Memphis so uniquely soulful and gives an opportunity for a truly authentic Memphis experience. Opportunity to engage EBS, Bird, Lime as access partners to festival.
• Mud Island: Activating multiple locations on the island. South of dog park, pavilion, amphitheater and south-end grove and extended areas.
Pros: Some of the best views in the city. Opportunity to engage EBS, Bird, Lime and potentially kayak rentals from harbor-side as access partners to festival.
• Riverside/I-40: Located just north of MIM's permanent home—this site utilizes paved and grassy areas with harbor views in the heart of Downtown. We envision underpass murals and additional water-oriented activations possible at this location.
Pros: Proximity to MIM's permanent location, and ease of access. Opportunity to engage EBS, Bird, Lime as access partners to festival.
• Beale Street: Utilizing the entire Beale Street Entertainment District and Church Park. The site would utilize the actual street, with stages possible on Beale, in Handy Park and in Church Park. Would allow for full integration with Beale, including partnerships with the merchants in regards to F&B (food and beverage) and merchandise sales.
Pros: BEALE STREET! Opportunity to engage EBS, Bird, Lime as access partners to festival.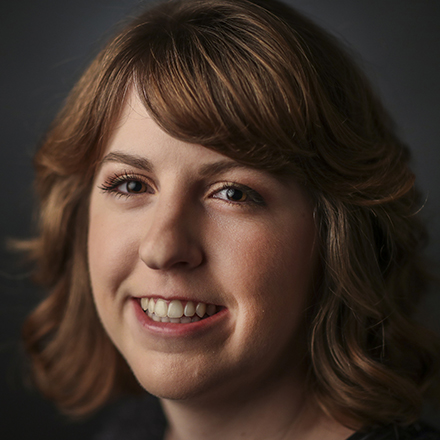 Michelle Corbet
Michelle Corbet covers business for The Daily Memphian. Prior to, she was a reporter at the Memphis Business Journal. A native Memphian and University of Memphis graduate, Michelle covered business in Conway, Arkansas after college. Michelle got her start covering business as an intern at The Commercial Appeal.
---