Memphis singer, songwriter John Kilzer dies
John Kilzer, the former Memphis Tigers basketball player and singer/songwriter-turned-pastor, has died.
St. John's United Methodist Church, where he served as associate pastor for recovery ministries, announced Kilzer's death Tuesday evening.
"It is with tremendous sadness that we announce the sudden death of John Kilzer, our associate pastor of recovery ministries and our friend," reads a statement from the church.
Kilzer was 62. No cause of death was given.
Originally from Jackson, Tennessee, the University of Memphis basketball player and English literature major-turned-English literature teacher landed a record deal with Geffen Records toward the end of the MTV era. He offered a mix of literate rockers and ballads bearing titles like "Memory in the Making" and "Marilyn Dean and James Monroe."
Kilzer recorded two albums for Geffen, "Memory in the Making" in 1988 and "Busman's Holiday" in 1991. Rosanne Cash, Trace Adkins and Maria Muldaur recorded his songs.
The same management firm that represented James Taylor and Linda Ronstadt represented Kilzer.
"I was the least successful, but I was the most destructive," Kilzer said of his ranking from the pulpit at Calvary Episcopal Church in 2016 as part of the church's annual Lenten preaching series.
It was on a European tour at the start of the 1990s in Paris that Kilzer said he decided to walk away from the record deal and the music business. Kilzer and a guide had gone to visit the graves of Jim Morrison and his literary heroes when a storm began.
"It got strange and weird, and I turned around and she was gone," Kilzer recalled, referring to his host. "The sun was going down, bits of rain starting to fall, wind was blowing and I felt like I was dying."
He ran to the only church he knew of in Paris, and its most famous – Notre Dame Cathedral, finding its lights, then arriving in front of the church just as the lights went out.
"In that moment, like I said, my spirit died," Kilzer said. "I knew I was dead, so I figured out it's just the dying part. Still had a heartbeat, just didn't have a spirit."
When he got back to the states, Kilzer negotiated an end to his music business contracts.
With the recovery ministry, the last of several attempts he made at becoming a minister, Kilzer's recording and songwriting career was also revived through a series of albums he made starting in 2000 with Archer Records.
Kilzer's most recent release, "Scars," came out in January. He was scheduled to play Beale Street Music Festival the first weekend in May.
Kilzer said his move to recovery took after a chance encounter with civil rights movement icon Rev. James Lawson at Calvary, where he had come earlier to perform as a musician in the Calvary and the Arts series.
"Rev. Lawson just changed the molecular structure of the room when he put his robe on," Kilzer recalled of watching Lawson change into vestments. "I don't think we exchanged two or three sentences, to be honest with you. It was his presence."
In 2010, Kilzer started The Way, a recovery service at St. John's on Friday nights that is based on the beatitudes and 12-step programs.
One of Kilzer's albums for Archer was titled "Seven" after a prisoner Kilzer met while he was locked up in the Shelby County Jail for drunken behavior.
Kilzer was to return to the Calvary Episcopal Church Lenten Preaching series next week in a joint appearance with fellow musician Kirk Whalum. The two collaborated on the 2014 song "Until We're All Free," with a video shot in the Crosstown area three years ago – just as the Crosstown Concourse was on its way to being rebuilt.
Kilzer said the song began with Whalum writing the phrase on a napkin.
"I just looked at it and said we really ought to visit that idea – just the ethos of that statement has such power anyway," Kilzer recalled. "He sent me an email with just the chorus. … We worked together and worked on it progressively."
Kilzer said his music and his ministry reconciled themselves even as he struggled with his recovery and addressed it as on ongoing struggle.
"My music is a sanctuary for me in every sense of the word," he said in 2016.
Related stories:
GEOFF CALKINS: Calkins: John Kilzer — former Tiger, musician, minister — lived a life of recovery and grace
G. SCOTT MORRIS:Remembering John Kilzer: 'The theme of his songs was always love'
YOLANDA JONES: John Kilzer's death ruled suicide 
ELLE PERRY: Mourners recall John Kilzer's message of 'hope, love and recovery'
MARK WINBORN: Reflections on the death of John Kilzer
DONNA DICLEMENTI: For John Kilzer's mourners: Remember 'shared sorrow is half sorrow'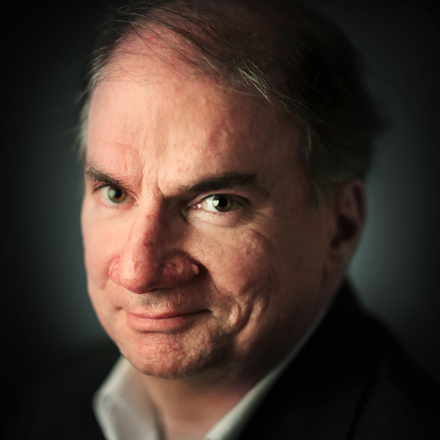 Bill Dries
Bill Dries covers city government and politics. He is a native Memphian and has been a reporter for more than 40 years.
---