Strickland touts progress during speech to Rotary
Memphis Mayor Jim Strickland said Tuesday he is thrilled with his administration's progress in his first three years in office, but he told Rotary Club of Memphis members he's not satisfied and wants to "accelerate that momentum."
"This is how we keep our foot on the pedal," Strickland said. "Not by shouting or playing partisan politics games we read about in Washington, but by sitting down with each other, by listening, by compromising and by working together on substance. To me, that's how we accelerate our momentum – all together."
Strickland began his 20-minute speech by highlighting areas in which he said the city has made progress since he took  office – lowering the violent crime rate, increasing activities for youths and making economic development announcements such as the $950 million mixed development Union Row.  
"And for the first time in decades, most of that development is in the city limits," he said.
Strickland announced in January he is running for a second mayoral term. Other contenders include former Mayor Willie Herenton, Shelby County Commissioner Tami Sawyer and business owner LeMichael Wilson. Election day is Oct. 3.
The incumbent has built his re-election campaign around the slogan "Memphis has momentum" combined with his "Brilliant at the Basics" approach to his first term.
In his speech to the Rotary, Strickland also highlighted the city's minority spending numbers. It was the first time he's publicly addressed the topic since a Memphis Business Journal report showed the city spent 17.7 percent of its money in 2018 with minority- and women-owned businesses and not the 24 percent touted by the mayor in recent months.
After his speech, Strickland said he believes the city still has the trust of most minority businesses in Memphis.
"But a mistake was made, so what we do is correct that, admit it and then move forward with our programs, which are to continue to grow the MWBE number that we have," he said.
The city's paving budget is also an area Strickland said he wants to continue to increase when possible. He said it's a part of the budget that was "underfunded" for years.
"We know we have much work to do," he said.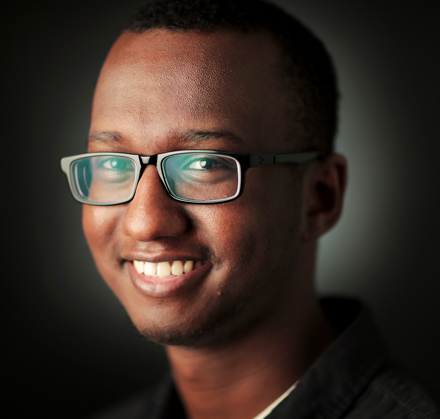 Omer Yusuf
Omer Yusuf is the county government reporter for The Daily Memphian. Omer was previously a reporter at The Jackson Sun and is a University of Memphis graduate.
---