Church nonprofit helps children, parents gain resilience
Fifteen years ago, minister Margaret Burnett and the outreach unit at Idlewild Presbyterian Church set out to find a new way to help the Memphis community.
"It was 2005 when we began to ask three questions: 'What are the great under-met needs in Memphis? How is Idlewild Church uniquely able to help meet those needs? What are we going to do about it?,'" Burnett said.
After research, and learning about the Adverse Childhood Experiences study – a study that says childhood experiences, both positive and negative, have a tremendous impact on future violence victimization and perpetration, lifelong health and opportunity – Burnett and the outreach unit started the nonprofit organization Children and Family Enrichment, or CAFE, in 2016 to help children and parents prepare for adversity and gain tools for resilience.
Burnett said it's important to help people develop the tools to deal with whatever comes their way, so they don't react to adversity in a violent way. 
"I had a homeless man I worked with for years who's dead now that was talking to me one Christmas Eve," Burnett said. "I knew he had been in prison, and what he told me was he had been in a bar with his girlfriend and somebody flirted with his girlfriend and he took a bottle and broke it, and slit the man's throat and killed him."
"He said, 'You know, nobody taught me anything else to do but to hit, and nobody said you can talk about it or you can walk away.' So we formed CAFE with the goal of providing children and their parents with lifelong tools for resilience."
Burnett is executive director of the nonprofit that is owned by Idlewild. CAFE helps children and parents gain lifelong tools for resilience through two primary initiatives, the Early Enrichment Center, which is a day care for children ages 6 weeks to 4 years old that offers resilience structured-based teaching; and the Parent Enrichment Place, which offers group sessions and free counseling for parents to help them gain resilience and deal with adversity and stress.
The Parent Enrichment Place has been running since the nonprofit's establishment, while the Early Enrichment Center began in January. 
Burnett said it has been fun creating a curriculum on how to teach small children to be resilient. 
"The teachers are all trained to regulate and deal with things, so when the children in their classrooms need something, they can really be present for them," Burnett said. "They also, even with very young children, are doing mindfulness kinds of things, and it's fun because we are figuring that out."
In addition to the Early Enrichment Center, Burnett said CAFE offers a "great" tool for resilience at the Parent Enrichment Place, connecting with others.
"Everybody has adversity," Burnett said. "We've been talking about what kind of tools adults can have, so the free counseling is important, but the groups are really important too because we know if you have people, that's what helps you get through life."
The experience of helping start CAFE stands out among the ministry work she has done at Idlewild.
"Idlewild is so interesting because it has all of these people that want to do things that make a difference in the world," Burnett said. "So it's been really exciting to watch them and get to be a part of this process." 
Kristi Nobbman, a counselor at CAFE's Parent Enrichment Place, said the nonprofit's work is important because, "no one is perfect."
"Parenting is hard … but we can help parents realize they have the tools (to be resilient) and be a support to raise resilient kids," Nobbman said.
Nobbman also said she hopes people will see CAFE is addressing the "generational need" of working with children and parents.
"We really want to be a place that is meeting that generational need of the child and parent so they see change and growth in themselves and as well, in their relationships," Nobbman said.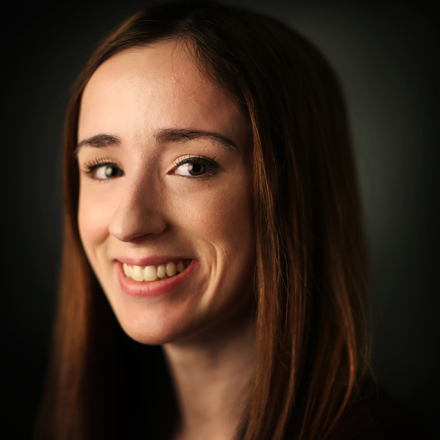 Natalie Martin
Natalie Martin is a Memphis native and 2018 graduate of the University of Memphis. She worked at The Daily Helmsman, the U of M's student newspaper, for a year as a reporter and a copy editor and has been published in Memphis Magazine. She is a reporter for The Daily Memphian.
---