Shelby County School Board member Scott McCormick charged with DUI
Shelby County School Board member Scott McCormick was arraigned Monday on a weekend DUI charge and is set to return to court May 1.
McCormick appeared before General Sessions Judge Gerald Skahan on the charge stemming from an accident that occurred shortly after 10 p.m. Saturday.
McCormick declined comment Monday until speaking with his attorney.
In addition to DUI, McCormick, 59, was charged with reckless driving and failure to yield coming out of a private driveway. The charges grew out of a two-car accident at 255 N. Main St. in Downtown Memphis at 10:07 p.m. Saturday as McCormick was leaving the Regional One Night Gala at the Cannon Center.
When police arrived on the scene, an officer said they observed "a heavy odor of intoxicant" coming from McCormick. The officer asked McCormick if he had been drinking that night and McCormick said, "Yes, I had one drink about an hour ago," according to an arrest affidavit.
According to the affidavit, McCormick told police he was turning left onto Front Street in his 2012 Acura after leaving the Cannon Center parking garage when another vehicle, a 2008 Nissan Versa, struck his rear driver-side door, causing both vehicles to spin and come to a stop in the road.
A Lyft driver and two passengers were in the other vehicle. The driver was taken to Regional One Hospital in noncritical condition, according to the accident report. The passengers were taken to Methodist Hospital in noncritical condition.  
Police called for the DUI unit and a field sobriety test was administered. McCormick was taken to the traffic office at 1925 Union Ave. so authorities could draw blood for a blood alcohol content test.
McCormick was taken to the Shelby County Jail at 201 Poplar after the BAC test was completed. The results of the test are not known. McCormick posted a $1,000 bond Sunday and was released from jail.
He was elected to the school board District 5 seat in 2014. He also is a former Memphis City Council member, serving from 2004 to 2008.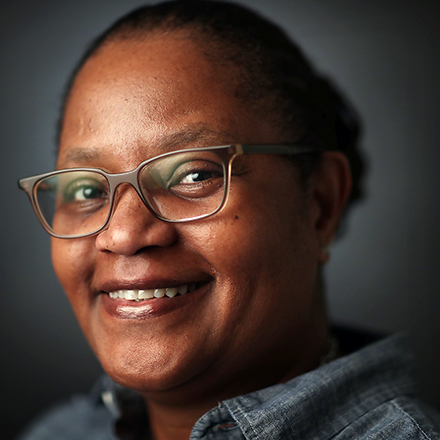 Yolanda Jones
Yolanda Jones covers criminal justice issues and general assignment news for The Daily Memphian. She previously was a reporter at The Commercial Appeal.
---