More than 200 Shelby County Sheriff's deputies pass psychological testing
All Shelby County Sheriff's deputies who had to retake psychological testing after questions arose about their earlier results have now passed.
Officials said 209 deputies began retaking the test Feb. 8, and all testing was completed March 19.
The retesting came after officials announced in January that a total of 402 deputies and jailers were affected when they learned Dr. Charles Kenny, the psychologist who administered the original testing, had not been licensed in 18 years. 
"I would like to thank the deputies who were required to be re-examined for their patience during this process, as well as their families," Sheriff Floyd Bonner said. "This process, as you can imagine, caused them to work for a period of time with the uncertainty of whether or not they would lose their jobs."
Bonner took the news that the 209 deputies passed the psychological testing immediately to the Peace Officer Standards & Training Commission, or POST, in Nashville  April 18. POST had raised questions about Kenny's qualifications, and it was found that the Memphis psychologist had not been licensed to practice in Tennessee since 2001 when his license expired. Kenny ran a marketing firm called The Right Brain People.
Kenny signed the psychological examinations for SCSO deputies from 2013 until last year. The state requires that licensed in-state psychologists perform the evaluations, which are required for all law enforcement personnel.
In the five years that Kenny was hired to perform psychological exams on Shelby County Sheriff's Office deputies and corrections officers, his company made $128,500. 
From 2013 to 2018, Kenny and The Right Brain Company were paid from $15,000 to $40,000 per year to conduct the exams, according to contracts signed by former Shelby County Mayor Mark Luttrell and former Assistant County attorney Monika Johnson. The psychological assessments began in 2013 when Kenny was first hired by the county.
The county hired Dr. Lisa Alex, a psychologist who has conducted testing for Memphis Police Department, to conduct the new test for the Sheriff's Office. They said of the 402 affected, 209 deputies took the test while 188 jailers will take it in two to three weeks. Two deputies resigned and three are on military duty.
The Sheriff's Office also said it has hired Janice Holmes as its human resource director to handle all personnel matters in an effort to ensure similar incidents do not occur.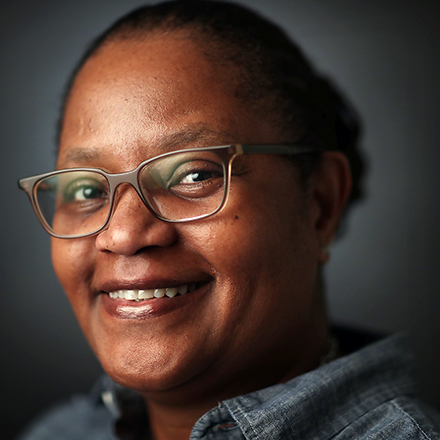 Yolanda Jones
Yolanda Jones covers criminal justice issues and general assignment news for The Daily Memphian. She previously was a reporter at The Commercial Appeal.
---