Governor stands by methods for passing voucher program
NASHVILLE – Legislative leaders had to promise money for rural schools and remove Knox and Hamilton counties from Gov. Bill Lee's education savings account bill to push it to passage in the 2019 General Assembly.
Yet Lee defends the methods used to garner the votes needed to bring him victory in the signature piece of legislation in his first year in office.
"The education savings account bill came together because of the willingness of people and leaders to come together and to agree upon what's the best way forward, what would be included, what wouldn't be included, what direction should we go for the betterment of the state. And that's why this process is a good one," Lee said Thursday night, moments after the General Assembly adjourned.
---
Sam Stockard: Legislature passes governor's voucher bill amid dollars dispute
---
"I'm grateful that we got it done. The children of Tennessee, particularly those who are going to qualify for this program, are going to have access to a higher education that they didn't have access to before, and to me that's success, and I'm grateful for that," Lee added.
The governor also expressed confidence in the legislation's ability to withstand legal challenges. Shelby County Schools and Metro Nashville Public Schools directors have said they are prepared to sue the state, contending the ESA program violates the Constitution by singling them out rather than allowing the funds to be offered statewide for students to enroll in private schools.
The legislation does contain a severability clause keeping it intact if the courts find any part of it invalid. It also prohibits school systems from taking legal action against the state, though that isn't expected to stop legal challenges.
Asked if he is concerned about the state being sued, Lee said, "I'm most concerned about the kids in this state that don't have access to … quality education, which is why I'm grateful this is going forward. And we did a strong job, the legal team did, in constructing this bill so it would comply with federal law and state law."
The legislation also could face a challenge on the grounds it violates the 14th Amendment by excluding students from undocumented families. It contains a provision calling the ESA program a state benefit, an effort to prohibit undocumented immigrants from obtaining the funds.
---
Sam Stockard: Kelsey boasts of voucher bill passage amid imminent lawsuits
---
State Sen. Todd Gardenhire, a Chattanooga Republican, pointed out in Senate debate last week the ESA program will exclude undocumented students and U.S.-born children of undocumented immigrants. State Sen. Dolores Gresham, a Somerville Republican who carried the bill in the Senate, acknowledged Gardenhire's description of the bill was accurate and confirmed it contained language excluding those students.
Theory of (legislative) evolution
Aside from legal questions, the bill morphed its way through the House and Senate, which is not uncommon for controversial bills, though supporters said it remained the same at its "heart."
State Sen. Raumesh Akbari, a Memphis Democrat who chairs the Senate's minority caucus, pointed out the Legislature never saw the same version of the bill throughout the process. She served on a conference committee appointed to work out differences but wasn't given time to read it when Republican state Sen. Brian Kelsey introduced his report the morning of the final vote.
"Vouchers have not been proven to be successful in any other state they've been implemented in. I don't think Tennessee will be any different," Akbari said, "and I think singling out Shelby County and Davidson County is completely unconstitutional, especially when you look at Fayette County, which has a similar percentage of failing schools."
Akbari contends the state should be investing in programs such as the Innovation Zone in Shelby County where schools have seen success in recent years.
The program creates a $340 million ESA program, which will be reviewed after three years by the State Comptroller's Office, including about $169 million in new funding over three years, higher than the $125 million the governor's office projected for the investment.
It provides funds for a maximum of 5,000 students in its first year in 2021-22 and increases by 2,500 annually until topping out at 15,000. However, Kelsey, a Germantown Republican, told senators it probably wouldn't hit the projected enrollment the first two years because parents won't know about it.
The state is required to pay Shelby County, Metro Nashville and the Achievement School District the $7,300 for any student who takes that amount of BEP money to enroll in a private school but only for the first three years.
After that, the state expects more than $90 million and then $110 million in BEP funds to shift from the public systems into private schools, a situation that opponents say will bleed those school systems of tax dollars.
Systems with Priority schools also will be able to draw from annual $25 million grants on a statewide basis.
Camper: Legislators voted for governor
House Minority Leader Karen Camper is highly skeptical of the program, saying when it starts affecting every district across the state, leaders will draw a line to its passage in May 2019.
"I think that the members, leadership, did not want to see (Lee) fail, and that led to all the arm-twisting and the taking people out, and making it just Shelby and Davidson, because they did not want (Lee) to have failure on his first major piece of legislation," Camper said. "I'm going to tell you, they expended a lot of political capital on it."
The most momentous shift took place when House Speaker Glen Casada held the vote open for 40 minutes as the House deadlocked at 49. As opponents of the bill demanded Casada count the vote that day, the Speaker worked members such as state Rep. Ron Gant, assistant majority leader from Fayette County, who refused to bend.
Casada finally found a willing foil in Republican state Rep. Jason Zachary of Knoxville, who changed his vote – providing the 50 needed for passage – on the Speaker's promise Knox County would be removed from the ESA program.
The ultimate legislation removed Knox and Hamilton counties, drawing 51 votes on the conference committee report and final passage.
Another watershed moment for the bill came a week earlier when Deputy Speaker Matthew Hill announced a plan to give rural counties with Priority schools any leftover funds from the ESA program in its first three years and then a cut of grant money for schools in the bottom 5% statewide.
Akbari, though, raised doubts about whether rural district will see any leftover funds.
"I think a lot of our rural legislators were fooled if they think there will be funds remaining for them to be able to receive. That's all predicated on (the money) not being used by those that are eligible, and I think in its entirety that legislation is pretty fictitious," she said.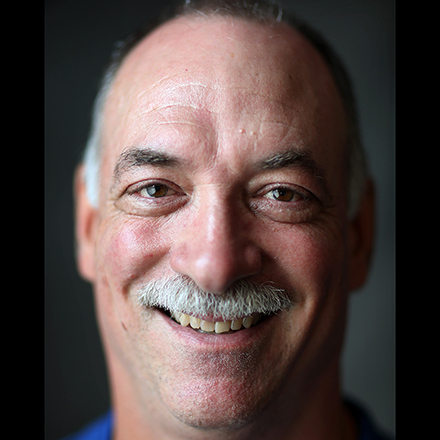 Sam Stockard
Sam Stockard is a Nashville-based reporter with more than 30 years of journalism experience as a writer, editor and columnist covering the state Legislature and Tennessee politics for The Daily Memphian.
---