Shelby County could distribute municipal school funds monthly; districts owed millions
In a move designed to make planning easier, Shelby County will begin distributing capital funding allocations to suburban school districts on a regular basis, as often as monthly. 
The money represents millions owed to the districts for capital projects dating back to the 2017-18 fiscal year.
"My hope is the money gets out a little bit quicker," Chris McLean, Shelby County chief financial officer, said of the funding plan.
Suburban schools will now get funding as often as Shelby County Schools withdraws funds, which is usually monthly, McLean said.
County funding to the municipal districts is based on multiple factors, including how much money SCS gets.
Until the 2017-18 budget, the county paid capital funding to SCS after the district spent its regularly budgeted funds. The municipal districts received their payments in advance.
But if SCS did not spend all its budgeted money, and therefore got less capital funding, the municipal districts got less money in following years to offset the excess payments earlier under a proportional funding formula. And the money was distributed sporadically.
In March, the county said it would start distributing funds quarterly. The decision was changed to quicker distribution, based on when SCS withdraws funds, earlier this month.
Officials are hoping distributing the money more often will make planning easier for suburban school districts.
"School work happens in the summer," McLean said. "Municipal schools said it was hard to plan."
Germantown Superintendent Jason Manuel talked about the difficulty in planning with board members in recent budget meetings. He wanted county dollars to help fund capital projects, and he said he was excited to see the change, even though there is still some uncertainty.
"It's still dependent on SCS" and how much that system  withdraws, Manuel said of the proportionate funding formula.
Manuel has said in recent budget meetings that his lean budget does not allow the district to allocate as much funding for capital projects as he would like, given the uncertainty over how much will be coming from the county.
Leaders of other suburban districts spoke out as well.
"Any money is good money," Millington Superintendent Bo Griffin said. "It helps with taking care of our kids."
Griffin said he knew the funding from the county would be used to take care of facilities. He said it could be used to possibly expand existing buildings, but he added the district will have to evaluate its needs.
Griffin said Shelby County could do more since the new funding model doesn't address funding for instructional needs. But he complimented commissioners' efforts thus far.
"We are going to give (students) world-class education," Griffin said. "Bottom line is we (Shelby County superintendents) all work for our kids."
Tammy Mason, superintendent of Arlington Community Schools, said the district in previous years struggled to know the timing and amount of incoming county dollars.
"Some years, we'd receive funds twice a year. Other years, we'd receive one payment but there was no way of knowing if or when it would come," Mason said.
"This sporadic funding has prevented us from effectively planning for the funding of capital projects, and it has forced us to pay for projects from other revenue sources other than the county's budgeted and approved (capital improvement) budget," Mason said. "By law, we can't replenish our fund balance with future capital monies, so it's important that we receive this money in a timely and routine manner."
Mason said the timely distribution still does not solve some problems.
"This still will not help municipal districts budget for capital projects," Mason said. "Even by the month, we won't know how much we're due (if any) until SCS actually spends its approved budgeted money."
McLean said some municipalities still push to receive more funding at the beginning of the academic year. A decision on such requests must come from the county commission.
McLean said the new distribution plan of county dollars will be "for the foreseeable future."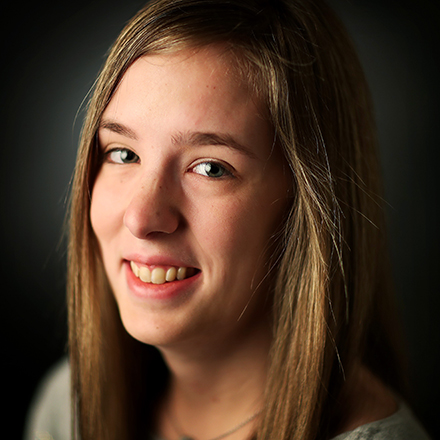 Abigail Warren
Abigail Warren is a lifelong resident of Shelby County and a May 2018 graduate of the University of Memphis. She has worked for several local publications and has covered Germantown since May 2018.
---