Registry of Election Finance gives Hardaway clean slate
NASHVILLE – The Tennessee Registry of Election Finance cleared state Rep. G.A. Hardaway Wednesday for filing a late report on his campaign finances for the pre-general election period of 2018.
The registry voted to take no action against Hardaway after being notified he is up to date on his filings and correctly reported political action committee contributions from 2017.
Previously, Drew Rawlins, executive director of the Bureau of Ethics and Campaign Finance, said he received a report from Hardaway with a list of contributions he had already reported.
The Memphis Democrat Wednesday provided balanced reports showing $7,000 in political action committee contributions dating back to 2017.
"I appreciate the patience the director and the board have shown," said Hardaway, who noted earlier he was "feeling good about" getting caught up with his reports.
Rawlins, however, said Hardaway still has some work to do on reporting expenditures in his state account.
Towns case postponed
The board took no action Wednesday against state Rep. Joe Towns for failing to file campaign reports because one of its members had to leave the meeting. The matter is to be heard at the board's next meeting.
Towns' penalties reached a total of $45,000 in March after the Registry assessed four outstanding $10,000 civil penalties against him for failing to file reports and late filing and another $5,000 penalty for late filing of an appointment of a treasurer. The March assessment was for the third period in 2018.
Legislative candidates are required to pay any penalties before they can run for office. But Towns said earlier this year, "I've paid my last copper red cent to them." He did not attend Wednesday's meeting.
---
Sam Stockard: Registry of Election Finance zaps Towns for another $10K
---
Towns' penalties previously hit the $100,000 mark, and board members speculated the House Democratic Caucus has paid some of his fines. According to Rawlins, though, the checks for Towns' past fines came from him.
In March, Towns said he would not attend the meetings and noted, "Their fines are way beyond the pale."
Towns also said he has no intention of paying any of the fines but plans to run for re-election in 2020.
Towns sponsored legislation earlier this year to change state law and allow campaign contributions to be used to pay off the Registry's penalties and to prohibit such assessments.
Neither bill advanced after the Senate versions were in a Senate general subcommittee, and Towns never brought the bills before a House committee in the 2019 session.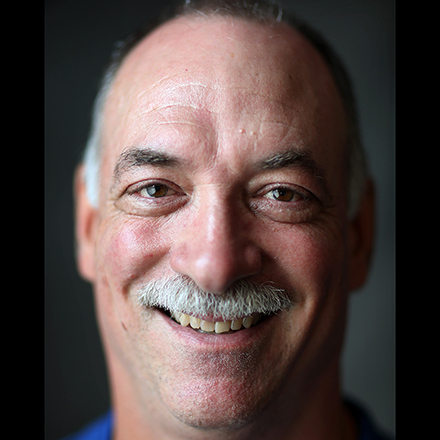 Sam Stockard
Sam Stockard is a Nashville-based reporter with more than 30 years of journalism experience as a writer, editor and columnist covering the state Legislature and Tennessee politics for The Daily Memphian.
---