Commercial Appeal parent company rejects hostile takeover bid
Gannett Co. Inc., parent company of The Commercial Appeal and USA Today, has staved off a hostile takeover attempt by MNG Enterprises, the hedge fund-controlled newspaper company also known as Digital First Media.
Virginia-based Gannett said Thursday shareholders elected all eight of its board nominees, according to a preliminary vote count, rejecting MNG's candidates.
MNG – which is controlled by Alden Global Capital, the hedge fund that also holds a controlling interest in Memphis-based Fred's Inc. – made an unsolicited $1.4 billion bid to acquire Gannett in January. The deal would have added roughly 100 Gannett papers to Digital First's stable of around 200 publications.
Days after Gannett rejected the offer, MNG attempted to take control of the board by nominating six director candidates, though it later scaled the number down to three: Alden president Heath Freeman, Steven Rossi and Dana Goldsmith Needleman – all of whom serve on Fred's board.
Gannett released a statement Thursday saying the outcome of the vote "demonstrates that Gannett shareholders recognize the continued progress we have made toward our ongoing digital transformation and agree that our strategic plan is the best path to deliver value for all Gannett shareholders."
Meanwhile, MNG called it "a win for an entrenched Gannett board that has been unwilling to address the current realities of the newspaper business.
"Gannett's newspapers are critical local resources, and we hope that Gannett's incumbent board and management shift course to embrace a modern approach to local news that will save newspapers and serve communities," MNG's statement continues. "That would be the best outcome. If Gannett's board does not shift course from overpaying for non-core, aspirational and dilutive digital deals, we believe the stock will drop further."
Gannett shares closed at $8.75 Thursday. The price has ranged between $8.37 and $11.99 in the past year.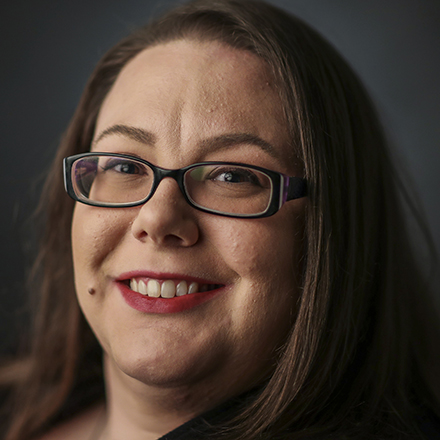 Kate Crawford
Associate editor Kate Crawford is a native Memphian and third-generation University of Memphis alumna.
---