MIFA celebrates jubilee year
Since its founding by church and community leaders on Sept. 15, 1968, the Metropolitan Inter-Faith Association has spawned a number of organizations and has grown into one of the most important nonprofits in the Mid-South. In fiscal 2018, which ran from July 1, 2017, to June 30, 2018, MIFA served more than half a million meals to more than 3,600 seniors; helped more 3,500 families with utility, rent and mortgage assistance; distributed more than 11,000 food vouchers; connected more than 250 families with permanent, stable housing; and screened more than 7,000 calls through a 24-hour homeless hotline.
"MIFA is an organization that has been a safe place for a lot of people and that has affected a lot of people," said Jeanne Danziger, a former staff member who spent 10 years with the organization.
The organization's official mission is to "support the independence of vulnerable seniors and families in crisis through high-impact programs."
"Today we're focused on services for seniors and services for families," said MIFA CEO Sally Jones Heinz. "Ultimately, we believe, both sides of the house, the families and the seniors, are toward our mission of helping people stay in their homes and stay independent as long as possible."
That can mean utility assistance, after losing a job; for seniors that can mean delivering them a meal, because they are homebound and their family needs to work.
Nearly half of MIFA's funding comes from private donations, a mixture of individuals, corporations, faith groups and foundations. More than 2,000 people give the gift of time as volunteers annually.
MIFA was founded in the aftermath of the assassination of Dr. Martin Luther King Jr., an effort by various church leaders to fight poverty and racial division.
By 1968 there were interfaith minister associations that were established in Memphis.
"At that time that basically meant Christian and Jew was interfaith," she said. "It was integrated, although still predominately white."
But she said there was still a sense of frustration because in a city with so many churches of congregations, so many social issues remained unresolved.
"Some of these are the same as today: hunger, racism, injustice, poverty," she said. "And people are going to church, but how do we get members engaged in solving those problems or at least being aware and acknowledging and addressing those problems?
"There had been discussion of what could we put together that might make that possible," she said. "But not really knowing how we would do that and then Dr. King was assassinated. And that was the catalyst of, 'Well, if we can't do something now, then really when?' So MIFA was officially born in September 1968. And started as an advocacy agency."
But by 1971 the organization was stagnating and its future was uncertain – until Gid Smith, MIFA's second executive director, and Robert Dempsey, who became Smith's co-director, were hired.
"The team of Gid and Bob was just magical," said Julia Allen, 93, one of MIFA's original staff members. "I was privileged to watch them in action and be a part of it."
Under their guidance, MIFA began using federal government supplied workers called VISTAs (Volunteers in Service to America) in 1974. Through the program, workers receive a stipend from the government to work to help alleviate poverty.
"All of the basic programs started because of the vision of Bob and Gid and it was beautiful," Allen said. "The (VISTA employees) went everywhere and the vision of MIFA grew tremendously because of government funds."
Allen recruited VISTA workers and ended up spending about five years at MIFA.
"I would go to work almost dancing on my toes," she said. "It was a joy to recruit people I knew would make good VISTAs."
Many of the VISTAs were housewives, instead of the typical VISTAs, who tend to be college students or recent graduates.
"So, it started with these housewives who were educated but they wanted to do something," Jones Heinz said. "And they were just sort of fearless. It's amazing to me that they just sort of got out and were in the community and interviewing and surveying and 'what can we do?'"
Jeanne Danziger began as an employee of MIFA in the early 1980s. She became marketing manager of the Mid-South Food Bank while it was still a part of MIFA.
Although she is no longer employed by MIFA she still works there, only now as a volunteer.
"I'll always be committed, I'll always be involved," she said.
Danziger's husband, Rabbi Harry Danziger, was involved in MIFA in the early years in social services.
"I feel like it's an ongoing love story in our household," Jeanne Danziger said about MIFA. "It's one I hope never ends and keeps the magic and keeps uplifting improving the lives of all of us, whether we are clients, staff, volunteers or donors."
Some MIFA volunteers end up being involved for long periods of time.
"Our Meals (on Wheels) volunteers, some of them have done that for 30 or 35 years," Jones Heinz said. "So, they form relationships and it's a real friendship and a relationship. And it's very, very, very hard for Meals volunteers to retire. Because they know the people that they're seeing once a week."
Part of MIFA's legacy are the programs that ended up becoming their own entities. They are the Mid-South Food Bank, The Best Times newspaper and Latino Memphis.
The Mid-South Food Bank, which was founded in 1981, collects and distributes food to people for free, via emergency food providers like food pantries, soup kitchens and shelters, and agencies, including youth programs, senior programs, residential programs, rehabilitation programs, daycares in schools.
In 2016-2017, the organization distributed 12 million pounds of food, the equivalent of 10 million meals for hungry children, families and seniors. The agency works in 31 counties in the Mid-South.
Founded in 1995, Latino Memphis is the largest Latino-serving nonprofit in West Tennessee. The organization advocates for health, education and justice through its programs, which include information and referral hub, El Centro; policy, advocacy and civic engagement program, Tu Voz; legal immigration advice and representation through Derecho and mentoring and work with high school juniors and seniors to increase post-secondary access and enrollment through Abriendo Puertas.
"I think Latino Memphis is very, very grateful because MIFA was our incubator birth home," said Mauricio Calvo, who has served as Latino Memphis executive director for 10 years.
---
---
"Our vision is to unite the community in service because we really see that as community building and important,. And I think that's what MIFA's founders were interested in. That's why the very deliberately called MIFA 'the inter-faith association.' "
Sally Jones Heinz, MIFA CEO 
---
Calvo said MIFA gave Latino Memphis a jump start, both financially and structurally, while also connecting it to the larger Memphis community.
"Back then if it had been a group of just Latinos getting together, I don't know if it wouldn't have gotten off the ground," he said. "It would have been different for an emerging community."
In the beginning, a lot of Latino Memphis' role was connecting its clients to other community organizations. Latino Memphis still does that, but no longer does English as a Second Language (ESL) classes at churches. That's because other organizations and churches do that service.
"We try not to replicate things," Calvo said.
Another organization that MIFA birthed was The Best Times newspaper. Founded in 1989, The Best Times is a free, large-print publication for people over 50 in the Mid-South. At MIFA the paper was called The Mid-South Senior and managed and edited by a VISTA volunteer.
The paper has an audience of 60,000.
Evaluation and flexibility have been key to MIFA over the years and will continue being important as the organization moves forward.
"I think MIFA has had at one point as many as 29 programs," Jones Heinz said. "I think as agencies mature and as there are more and more nonprofits and experts in different kinds of services and different delivery models, over the years MIFA has been smart about knowing what we do well or what we need to say, 'Maybe someone else can run a newspaper like The Best Times. We can't, so maybe we ought to let it go be its own thing.'
"I think it's one thing, hearing from VISTA volunteers, or people that have been involved over the years, that we were always willing to change or if a program wasn't doing what we thought it would do, making the decision that we can close it or spin it off," she said. "And try new things or new delivery models."
As MIFA entered 2017, it launched a three-year strategic plan with the aim to serve, excel and celebrate. The organization plans to do that by building the reserve fund, concluding its endowment campaign, growing the Meals on Wheels program, exploring ways to close gaps in service and using evaluation and outcome measurement to determine the course for programs.
Next month MIFA will give back to the city in honor of its anniversary.
At its Golden Gala on Oct. 11 the gift will be announced.
"Our vision is to unite the community in service because we really see that as community building and important," Jones Heinz said. "And I think that's what MIFA's founders were interested in. That's why the very deliberately called MIFA 'the inter-faith association.'
"And while we have that aspirational vision today because maybe today more than ever it's important for people to do something or work together with people who aren't just like themselves," she said. "And then you start to realize the things you have in common and the goal for community, the goal for service is across all faiths or no faiths."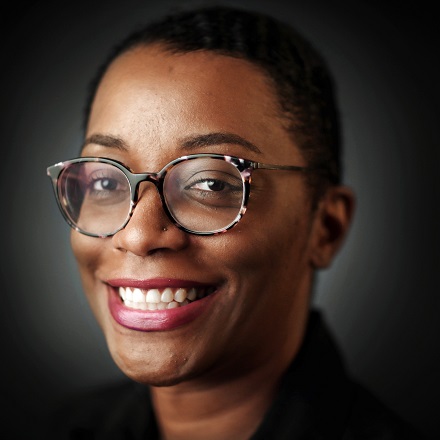 Elle Perry
Elle Perry covers arts and culture and other news for the Daily Memphian. She is a native of Memphis and a two-time graduate of the University of Memphis. Elle previously worked for the Memphis Business Journal and has written for publications including The Memphis Flyer and High Ground News.
---