Blight fight moves from single lot to bigger market-based view
The $11 million renovation of a Frayser apartment complex owned by The Works, a South Memphis community development corporation, is an indication that the coordinated fight against blight in the city has moved beyond one single-family home at a time, organizers say.
"We are thinking larger," Roshun Austin, president and CEO of The Works, said on the WKNO-TV program "Behind the Headlines."
"We are starting to think about large multifamily which we own and operate," she said. "We are about to do another 146 units in a community, and we are looking at commercial strips and corridors and the corners."
The 146 units are a long-vacant 14-building apartment complex at 3081 Steele St. that The Works owns and is redeveloping as "Renaissance at Steele" with financing from ComCap Partners.
---
TOM BAILEY: Vacant, blighted apartments to get $11M renovation, family support programs
---
It is the second multifamily complex The Works is redeveloping with low-income tax credits that offer below-market rent rates. The first project is Alpha Renaissance, an 80-unit complex at 1471 Genesis Circle at South Parkway and Lauderdale.
"You always have to pick the right corner," Austin said. "You have to pick the right house, even if you are going to do one house at a time."
"Behind the Headlines," hosted by Eric Barnes, president and executive editor of The Daily Memphian, airs Friday at 7 p.m. and Sunday at 8:30 a.m. on WKNO.
As efforts like the two apartment complexes work with market conditions, Neighborhood Preservation Inc. – the nonprofit led by attorney Steve Barlow – continues to work on blight policy in city codes, land banks and tax foreclosure details that touch on areas of state law as well as local ordinances.
"There's been a strong local coalition between government, private sector, philanthropy and local neighborhood and community organizations to do something about the abandonment problems in our community," he said. "The market has certainly changed. The financial crisis resulted in even more abandonment, especially of single-family houses where mortgages that were doomed to fail did fail and then resulted in empty houses and abandonment and bad maintenance."
---
BILL DRIES: New round of anti-blight lawsuits by city lists addresses as defendants
---
Out of that abandonment, the nonprofit Knowledge Quest turned 30 vacant lots in South Memphis into an urban farming site that is part of its youth development mission.
Marlon Foster, the founder and executive director of the program, says another key part of redevelopment is working with homeowners and renters already in those neighborhoods.
"It's very tactical," Foster said of untangling who owns what that is sitting vacant in the neighborhoods.
"You have the ranges or brackets of blight. From the commercial context … you have a few hedge fund guys from out of state who bought a thousand properties," he said. "Even down to the community level, you have a lot of abandonment where there was a family home of a couple of generations, children went off to college and did not come back. The house is there. The parents are deceased."
Austin said she and Foster work as a team to talk with those living next to and around blighted properties.
"Marlon is a minister. So he is going to be the good cop. I'm going to be the bad cop," Austin said. "We organize neighbors and educate them about their rights around code violations. You have a right to report this. This is not acceptable in your neighborhood. I get more into the shaming aspect. I don't do it by myself. I do it with neighbors."
Foster has worked with families who own property in neighborhoods but might not be aware of it or the condition of the property. In one case, the land is about to become a college dormitory. A shotgun house on another parcel will be a packaging house for produce from the Knowledge Quest farm. And there are discussions about a farm-to-table restaurant.
---
JENNIFER BIGGS: Caritas Village fills bellies and nourishes community
---
"And many times there is a local connection to this lot, that the child now lives across town. But this lot has been in the family," he said. "It's working through even some of these sentimental connections to say that what we're doing is going to honor this. It's them being able to come back to see the way we are going to honor it."
Austin, meanwhile, is also looking at the cost of development and the impact that an empty house or vacant lot can have on those considerations as well as the impact on the community.
"I always say to developers (that) sticks and bricks cost the same no matter where you are putting them," she said. "But my return, if I spend $120,000 on a house and I can only get an appraisal of $40,000 or $50,000 – on the development side that's what we are seeing."
Roshun Austin is on the board of Memphis Fourth Estate, the nonprofit that oversees The Daily Memphian.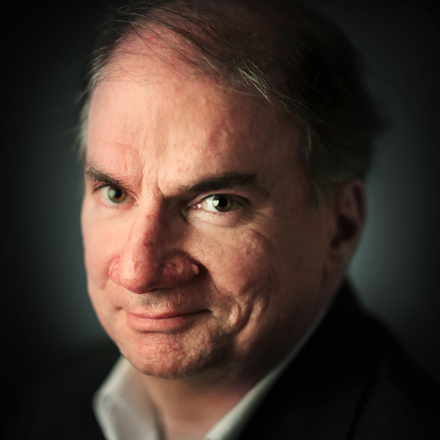 Bill Dries
Bill Dries covers city government and politics. He is a native Memphian and has been a reporter for more than 40 years.
---