Prep work for FedEx Logistics' Downtown headquarters begins
A building permit valued at $2.5 million was filed April 18 for interior renovations of FedEx Logistics' new Downtown headquarters at the former Gibson Guitar building. 
The renovation will include interior bulk demolition of the building, which includes previous Gibson manufacturing space, and the addition of a steel and concrete second floor, said Grinder, Taber & Grinder vice president Brett Grinder. 
Grinder said prep work has already begun for the renovation and that work is expected to begin in the next few weeks. 
The renovation will expand the Gibson building to 200,000 square feet from 154,000 square feet. The headquarters will be the first significant office presence for FedEx in Downtown Memphis.
---
Wayne Risher: FedEx Logistics announces headquarters at Gibson Guitar building
---
FedEx Logistics' executive offices will be moving from 25,000 square feet at the Crescent Center in East Memphis to the new Downtown headquarters starting April 2020. CEO Richard W. Smith and his executive team will occupy space at Belz Enterprises' Peabody Place Office Tower starting next month.
---
Wayne Risher: FedEx Logistics sends advance team Downtown to scout landscape, oversee HQ project
---
About 330 Memphis-area FedEx Logistics employees will be relocated to the former Gibson building along with about 350 workers from out of state.
In addition to the new headquarters, The Clipper, an eight-story office tower and hotel with parking facility, will be built due south of the building. 
Grinder, Taber & Grinder is the contractor for the project, and Looney Ricks Kiss is designing the renovation.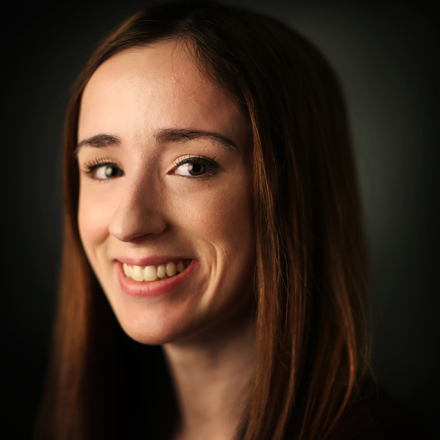 Natalie Martin
Natalie Martin is a Memphis native and 2018 graduate of the University of Memphis. She worked at The Daily Helmsman, the U of M's student newspaper, for a year as a reporter and a copy editor and has been published in Memphis Magazine. She is a reporter for The Daily Memphian.
---