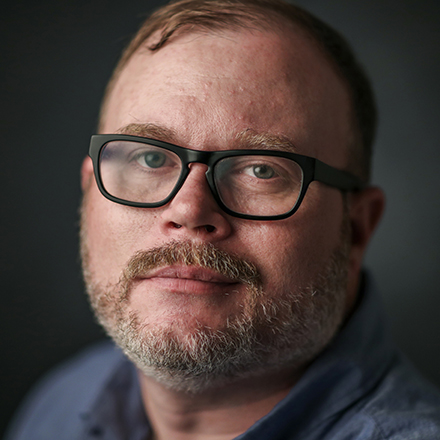 The Memphis 10: Vanishing outdoor basketball hoops, pedestrian safety on the Highland Strip and more
A double-fistful of observations on the week in Memphis
The Memphis 10 this week covers basketball, barbecue and Johnny Cash; school vouchers, pedestrian safety, and the prospect of impeachment; and a voice of Memphis already missed.
1. The vanishing outdoor basketball hoop
As a Memphis teen, in the days before I was completely washed, I played basketball all the time. I didn't play for my school team or in a church league, but I played pickup with friends and friends of friends and whoever else happened to be at whatever court we were at.
Occasionally we'd find ourselves in a gym, but mostly we played outside. Even in July or August. All day. Grab a couple of Gatorades on the way to the court or maybe fill up a cooler with ice and then fill it with water. Find a spot of shade for a brief rest between games. Ah, the resilience of youth.
There was one court, in a church parking lot, that was most frequented. But I can remember at least five others I'd sometimes end up at. Another church parking lot. A couple of public parks. A couple of school campuses. All outside, all open to whoever happened upon them. All now gone. Long gone. And all somewhere between the University of Memphis area and the far edge of East Memphis.
I suspect the geography and the disappearance are not disconnected.
Public outdoor courts aren't vanishing everywhere in Memphis. Mostly they've disappeared in predominantly white, predominantly middle-class (or more) sections of the city, which have evolved into playground-hoops-free zones.
Abigail Warren had a story this week about disagreement over the future of a basketball court at Farmington Park in Germantown.
Every individual story has its individual details. Farmington Park is adjacent to Farmington Elementary School, which heightens the concern about general public use. And the compromise that seems likely, that a new multiuse court –including basketball – will be rebuilt in a different part of the park, further from the school, may be a good one.
But I was struck by this bit of news in the story: The court at Farmington Park was "the only public outdoor court in Germantown."
The story also references the disappearance of another:
It's not the first time basketball courts have caused debate in a Germantown park. A court was removed at Poplar Estates Park in 2002 after residents complained about people from outside Germantown using it.
I happen to have an acquaintance who was at one of the public meetings where that court was discussed, waiting to present on a different topic. As she recounted at the time, after an official declined to pick up what one resident was putting down, the complainant got as close to the flame as she was willing to go, explaining that the court "attracted people from other ethnic backgrounds."
That's one obvious subtext here.  
Ball seems to be played in these neighborhoods, if not in private carports, then indoors, at churches, clubs and other places where entry is more restricted. This feels like a disappearance by design, a smaller reflection of the same self-sorting that's largely resegregated schools.
It's also – and here's where I sound like your grandpa – a reflection of how play has become more organized and protected, especially in cities and especially among the middle class (or more).
I'm a champion of parks and trails and outdoor public spaces. The mobile pop-up courts that have been used Downtown amid recent riverfront experimentations have been a welcome push back against this trend. I've heard suggestion of open-air hoops at the new Tom Lee Park. Rucker on the river?
Basketball is supposed to be one of our common languages in Memphis. Here's to hooping together, or merely risking that it might happen. Church leagues and rec centers (the Kroc is great and richly diverse) and YMCAs are terrific, but tossing bounce passes in the open air is a different kind of pleasure.
2. Speaking of passes …
The Grizzlies are my primary beat and I write about the franchise so much elsewhere I typically keep it out of this space. But things of beauty are worth sharing wherever possible, and the couple of years he spent coaching professional basketball in Memphis (NBA Coach of the Year, 2003-2004, never forget) gives us a civic purchase on Hubie Brown forever. Sometimes gifts show up randomly on your social media feeds:
Hubie Brown preaching the gospel of the behind-the-back pass at Five Star in the '70's is the height of swag. Demos by slinging 8 crispy ones of his own. Ultimate flex.

"Don't tell me that's showboating!" pic.twitter.com/rgcDa1G1jp

— Chris Spatola (@Chris_Spatola) April 19, 2019
3. Slowing down the strip
As part of my never-ending navigation of Memphis coffee shops, I stopped to work on the Highland Strip a few weeks ago and for some reason – An event nearby? Random occurrence? Harbinger of things to come? – the parking lot west of the strip was full.
I parked on a side street east of Highland and, like most who tackle the neighborhood on foot, I jaywalked back across, a game of human Frogger I was relieved to survive.
The busiest section of the Highland Strip is a longish stretch (Midland to Southern) of constant five-lane traffic without stop lights to slow it down or break it up, or create opportunities for clear passage. On the way back a couple of hours later, there was no hope. I walked down to the nearest faraway light, crossed over, and walked back up to my car.
This week, back at the same spot, I noticed this happening and took a picture:
Currently going up on the Highland Strip, where it is badly, badly needed. pic.twitter.com/DKl9lA7QCA

— Chris Herrington (@ChrisHerrington) April 23, 2019
I was surprised at how much response it got. Some of the replies:
"I defied death many a night at that intersection."
"Saw a dude get hit and flipped in the air while standing in line at Gill's 2004ish... image I'll never forget."
"Put some Tiger Stripes in the middle of the crosswalk instead of straight lines."
"No one has any idea that they're supposed to stop at those."
"The false security that walkers will feel will put them at risk from the idiots that won't stop."
"Now the public just has to learn how to stop there for pedestrians which will take a long time. People are entitled and think they shouldn't have to stop for pedestrians."
These final concerns are well-founded. It's a process and if you pay attention at other newish marked crosswalks around town you'll see it's pretty touch-and-go, with plenty of uncertainty for both drivers and pedestrians. (It's state law to stop at posted crosswalks when pedestrians are crossing or about to cross.)
Tom Bailey wrote about the Highland project in more depth earlier this month, and you can see that it won't be just a crosswalk, but one with lighting, a median and more. That planter in the middle? If the saga on Cooper, just south of Overton Square, is any indication, they'll be replacing it a lot.
But given the adjacent student population, the Highland Strip might be the most important place in the city for pedestrian improvements.
As Bailey reported, this crosswalk is an early (crucial) step in a larger plan:
The project will "reimagine that whole area," (University District development officer Cody) Fletcher said. "The primary goal is for us to slow traffic down. … The main goal is to promote pedestrian safety. And it makes it better for businesses to have people slow down…."
4. What's bad for us is good for you?
The assertion was made in this space last week that whatever entitlements, resentments and cultural sore points there may be, Memphis and Nashville should be more natural allies than natural rivals. The Tennessee State Legislature is always the best reminder.
From Sam Stockard's report on the narrow passage of school voucher legislation by the state House of Representatives on Tuesday, which came via a delay and vote flip after a 49-49 deadlock:  
State Rep. Jason Zachary, a Knoxville Republican, changed his vote to yes, allowing the bill to gain the 50 votes needed for approval. Zachary said afterward he switched his vote after House Speaker Glen Casada promised him that Knox County would be removed from the legislation.
The Senate version of the bill will only affect Shelby County and Metro Nashville Schools. The Shelby County delegation's vote in the house? 11-3 against.
Related reads: Lesley Lassiter, who grew up going to public schools in Memphis and is now a parent with a child in Nashville public schools, wrote an op-ed against the voucher legislation for the Tennessean. A report by Chalkbeat on research on a voucher program in Louisiana "finds that it hurts students' math test scores — and that those scores don't bounce back, even years later."
5. A tale of two conservative Tennessee attorneys
If you click the link in the post below, from Memphis-based 8th District Rep. David Kustoff, you won't get much more than what's in the tweet.
Today, Attorney General Barr made it very clear that there was no collusion and no obstruction of justice. I hope the Democrat party can finally move on. I look forward to thoroughly reading the full report in the coming days.https://t.co/NP3Rx4dCAT

— Rep. David Kustoff (@RepDavidKustoff) April 18, 2019
This single paragraph statement is prefaced with a reminder that Kustoff is a former U.S. attorney, which sets up an expectation – a hope? – that perhaps this congressman with a legal background might bring some expertise or real consideration to what may be the most significant legal/political issue in at least two generations.
Nope.
Instead, it's a rhetorical hand-wave that knowingly traffics in a subtle falsehood, the suggestion ("as Attorney General Barr made clear") that the Robert Mueller report found no evidence of obstruction of justice by the president of the United States. What Kustoff surely understands – even if he hadn't or hasn't read the actual report – is that Mueller marshals considerable evidence of potential obstruction but declines to pass judgment, concluding (due to guidance that a sitting president can't be indicted) that it is a matter ultimately to be judged not by himself or by the attorney general but by Congress, of which Kustoff is a member.
Whether this evidence rises to the level of impeachment is a debatable matter, and one that is going to be debated. Kustoff could deploy his expertise to argue that it doesn't, and perhaps he will be forced in time to do just that. But he would have to engage it first. What we get instead – for now, at least – is a paltry, impoverished response to a matter of enormous import, an expression of cynicism and careerist calculation at a moment that demands so much more.
A better read is from another conservative Tennessee lawyer, who bases his reactions on having read the report. David French in the National Review.
Semi-related read: Former Tennessee Sen. Bob Corker seems to call for a Republican primary challenge to President Trump.
6. Let's talk about food
I stopped proclaiming that Memphis had the country's best barbecue once I traveled enough to put the claim in doubt. Texas and South Carolina have treated me right. (North Carolina? I'll give you another chance sometime. Kansas City? I remain a skeptic.)
But a secondary assertion I still cling to, even if I can't claim to have researched enough to fully back it up, is that Memphis has more good barbecue than any other city. When visitors ask about getting barbecue in Memphis, there's not one place I send them to. I suggest about half a dozen (at least) depending on what part of town they'll be in and what specifically they think they might want. Because Memphis barbecue isn't about the one place that's better than any other place anywhere else. It's that there are 20 (at least) places to get great barbecue.
More evidence in this regard: a Travel Channel piece from Memphian Joe Sills on "10 Memphis Barbecue Joints You Have to Visit," which sets aside some of the more familiar spots (Central, Corky's, Rendezvous) and suggests some lesser-knowns (Tom's on Getwell, Smokey City on Jackson, Pollard's in Whitehaven).
Sills' specific secondary recommendations that I've had – sour cream-based potato salad at Bar-B-Q Shop, baked beans at Payne's, tamales at Blues City – are so on-point that I have faith in the rest. Guess this means I need to sample a smoked turkey leg at Pollard's.
One of the barbecue shops featured here was already under consideration for the next Food Fight column. In case you missed it, I did a Summer Avenue taco tussle last week. An exciting related thing I've barely had time to explore: "The United States of Mexican Food," a big package at Eater.com on regional Mexican food across the U.S., though Memphis is disappointingly left out.
Speaking of tacos, Jennifer Biggs is back from vacation and checks out some fried green tomato tacos at Elwood's Shells.
7. The great Johnny Cash statue race
In some sad corners of the country, April is still Confederate "History" or "Heritage" month. I applaud my birth state of Arkansas for celebrating this in style by passing a bill to replace two statues of Confederate-era politicians now representing the state at the U.S. Capitol with new statues of civil rights activist Daisy Gatson Bates (who helped organize the Little Rock Nine in integrating Central High School) and a musician with whom you may be familiar with: Johnny Cash.
This change was ostensibly about "updating" the state's representation rather than a commentary on the statues being removed, but I'll take it.
Cash was born in Kingsland, Arkansas, and grew up not far away from here in Dyess (where the Cash home is preserved and well worth a visit). He launched his career, of course, in Memphis. While Arkansas passed the bill to honor him this week, it will probably be at least a couple of years before the statue is up.
I think we've got them beat.
Years in the planning, a statue of Cash in the Cooper-Young neighborhood, where he played his first concert, may go up this spring. We'd reported in February that the statue would likely be placed in March. That didn't happen, but a source involved in the process says it might happen in May, pending only some lighting installation at the base of where the Cash statue is meant to be.
8. The weekly reader
NPR includes Tennessee in a survey of states pursuing laws that may curb voting.
Or watcher: The Atlantic hosted a great event at the National Civil Rights Museum this week, mixing locals and visitors for a morning discussion about "Building Opportunity for All." If, like me, you couldn't be there, you can watch (or, more likely, skim through) the whole event here. (The video is nearly four hours long, but doesn't actually begin until about the 1:13 mark.)
9. Out on the weekend
While it might not be sunny, we're expecting temperatures in the 70s and no rain this weekend, and yet I imagine a lot of people will be spending a lot of time inside this week. Three hours of "Avengers: Endgame" anyone? (We couldn't get an August release date?)
Deciding it was my parental duty to keep my kids from having to go to school on Monday without having seen what everyone else would be talking about, I bought advance tickets nearly a week ahead of opening and could still barely get crane-your-neck second-row seating for an early matinee at Malco's new Powerhouse theater off South Main. (They do assigned seating there. For a cluster-you-know-what of a screening, I'll take whatever stress reduction I can get.)
But if you want to be a little more civic-minded about your moviegoing, the 2005 made-in-Memphis Johnny Cash/June Carter musical romance "Walk the Line" will be screening at the Orpheum. That sounds like a thing to do. I wrote it up in this week's Weekly Memphian, where Elle Perry and Jared Boyd have a lot more weekend recommendations, many of which will get you outside.
10. The final number
"Elvis Presley was negro terror music," Omar Higgins explains in "Negro Terror: The Voice of Memphis," a documentary portrait of Higgins' hardcore punk band of the same name. The film was a prize winner last fall at the Indie Memphis Film Festival.
Higgins didn't come up with this formulation. As he told a local television station last year, he derived the name of the band from some McCarthy-era anti-rock-and-roll propaganda, which declared Elvis just that. The band name is a challenge to stereotypes musical and otherwise, and the band itself was a kind of wry, righteous reclamation. ("Our whole point was … to make it OK for young black youth to be different," Higgins said in the same interview.)
I say "was" because Higgins died in Memphis last week, at age 37, after having recently suffered a stroke. Bob Mehr has more here.
Higgins was also the front person for Chinese Connection Dub Embassy, a popular local reggae band that preceded Negro Terror. The two bands showed his range, musical and otherwise. This is a big cultural loss for Memphis, one that's really hit people hard, including people who didn't personally know Higgins. I'm among that group.
Elle Perry has news on Higgins' memorial service, at Clayborn Temple on Tuesday, April 30.
I leave you with the song that provided the name of that documentary, currently touring film festivals around the country, where Negro Terror had often performed live accompaniment. This is a live skate park performance, captured by Beale Street Caravan's "Listen to Memphis" series. Condolences to Higgins' family, bandmates and friends.
---