AAC Title Game Notebook: Commissioner Aresco not holding back
Memphis and UCF to meet for fourth time in 14 months
American Athletic Conference commissioner Mike Aresco is taking the approach that the UCF and Memphis offenses did in a 62-55 double-overtime game in last year's league championship.
That is to say, he is pushing the issue. In this case, his steadfast belief that the league in general and undefeated UCF in particular continue to not get their due.
Speaking on a league teleconference Monday to preview this Saturday's AAC title game rematch in Orlando, Aresco said that if a national brand such as Ohio State had the same resume as UCF – a 24-game winning streak and an 11-0 mark this season – there would be no doubt that the College Football Playoff committee would have that team in its top four. UCF was No. 9 in the last rankings.
"We'd just like to be treated like anyone else," the commissioner said.
Memphis (8-4 and 5-3) will play UCF (11-0, 8-0) at 2:30 p.m. (ABC-TV) Saturday. The Knights will be without star quarterback McKenzie Milton, who suffered a severe knee injury in last weekend's win over South Florida. He already has had "successful" surgery, but his football future is in doubt.
Oddsmakers have moved the line downward, with UCF going from a 7-point favorite to a 3.5 favorite. The closest game UCF has played all season came on Oct. 13 at Liberty Bowl Memorial Stadium when the Knights escaped with a 31-30 victory.
"Two worthy teams," Aresco said. "(Memphis) gave UCF their toughest game earlier in the year. There should be a full house and another great look on ABC. There's a lot at stake."
If UCF wins, not only would the Knights claim another conference championship but they would earn a spot in a New Year's Six bowl. That's good for UCF, but also the payout would trickle down to the rest of the conference.
Aresco was also bullish on the two notable new hires in men's basketball: Dan Hurley at UConn and Penny Hardaway at Memphis and referenced Hardaway getting a commitment from the top-rated prospect in the Class of 2019 in James Wiseman.
The commissioner noted the league's wins over Power 5 opponents, including Memphis beating UCLA last season and knocking off then-No. 13 Ole Miss in the 2015 season a month after beating eventual national champion Alabama.
Aresco also mentioned Houston notching wins over Oklahoma and Louisville, when both were ranked third in the country, during the 2016 season. He further noted that AAC teams will continue to schedule Power 5 schools and the goal for this bowl season is to get as many matchups vs. Power 5 schools as possible.
Asked how he believed his team and Memphis would fare playing a Power 5 schedule, UCF coach Josh Heupel said: "The teams in this league can go into any conference in America and play championship football every Saturday. I believe it."
Fourth Meeting in Two Years
Last year on Sept. 30, UCF gave Memphis a 40-13 beatdown in Orlando – the worst loss the Tigers took in a 10-3 season that included winning the league's West Division title.
Then came the double-over AAC championship game – again in Orlando – and this year's heartbreaker. That's a lot of one-on-one time for college football teams.
Of course, last season Scott Frost was the UCF coach. Now, it's Heupel. And this Saturday's meeting will be absent one of the most dynamic quarterbacks in the country.
Reminded by one reporter on the teleconference that Memphis has lost three times to UCF in 14 months, Tigers coach Mike Norvell laughed and said, "Yeah, that's not a good thing. We have a pretty good sense of their personnel."
But Heupel notes there have been plenty of changes in personnel – beyond Milton – for both teams and on offense and defense.
"Every game unfolds differently," Heupel said. "Our kids realize these games have come down to the last play. We've been on the right side of it in the past and we know we've got to go play our butts off."
Said Norvell: "We have one game to win a conference championship. Everything's on the line. You (can't) let that moment be too big for you. At critical times (in the last two games) we made some mistakes and they made plays that made the difference."
Bowl projections from ESPN currently have Memphis going to the Dec. 22 Birmingham Bowl to play either Vanderbilt or Virginia Tech, the latter meaning a game vs. former Tigers coach Justin Fuente.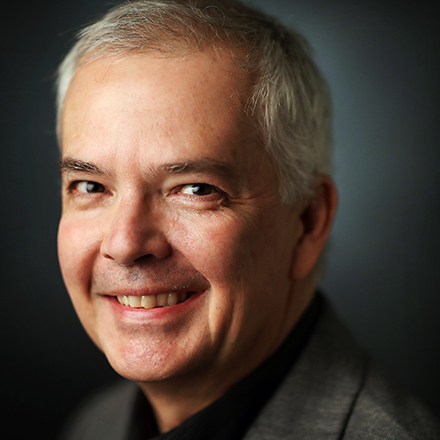 Don Wade
Don Wade has covered Memphis sports since 1998, voted on Baseball's Hall of Fame and the Heisman Trophy, and remains stunned his Kansas City Royals won a second World Series in his lifetime.
---