Norvell says focus on championship game, not his future
Memphis coach Mike Norvell set aside rumors associating his name with college coaching vacancies across the country Tuesday, saying his focus is solely on the American Athletic Conference Championship against UCF.
Norvell's name is being mentioned for openings from Louisville to Texas Tech to Maryland in recent weeks.
"I'm always open with our guys," Norvell said after Tuesday's practice. "Right now, the entire focus we have is on this week. I always think it's a compliment when people are saying good things about you and your staff, your football team and what you're doing.
"More than any words I can say, I think I've proven it in my actions, the commitment I have to this community and what we're doing. It's always good when people are saying positive things rather than the opposite."
Much like last year, when Norvell's name was tied to jobs at Arkansas, Florida, Ole Miss, Oregon and Tennessee, this season's return to the AAC championship game  – after a 1-3 start in the conference – has renewed interest in the Memphis coach.
After the Arkansas opening was handed to SMU coach Chad Morris last year, Norvell signed a contract extension carrying him through 2022. The salary pool for his assistants also was increased.
If Norvell leaves, there is a $500,000 buyout clause in his contract with Memphis.
The Tigers (8-4, 5-3 American Athletic Conference) are 26-12 in three seasons under Norvell, and Friday's win over Houston gave them their second straight West Division title. Memphis aims to add conference champion to Norvell's resume Saturday against the undefeated Knights (11-0, 8-0 AAC), ranked seventh in the country by The Associated Press.
Louisville fired head coach Bobby Petrino on Nov. 11 after the Cardinals started the season 2-8. The most likely replacement is Purdue head coach Jeff Brohm, who is from Louisville and played quarterback for the Cardinals from 1990-93.
"I want Louisville to do what's best for them," Brohm said Saturday after Purdue defeated Indiana. "I'm a fan, but right now, I'm the coach at Purdue. This is where I want to be, and I like it here."
But Norvell's name has been attached to the Louisville job in some capacity.
Colorado fired head coach Mike MacIntyre on Nov. 18 after losing six straight games. Yahoo's Pete Thamel named Norvell in a list of 10 possible candidates Colorado would consider.
Norvell coached in the Pac-12, where Colorado is a member, under former Arizona State head coach Todd Graham from 2012 to 2015. He also was connected to the Oregon head coaching position last year before he signed an extension with Memphis last December.
North Carolina fired Larry Fedora over the weekend and, according to ESPN, Norvell is one of many candidates under consideration. North Carolina athletic director Bubba Cunningham was the AD at Tulsa from 2005 to 2011. Norvell was Tulsa's wide receivers coach under now-Auburn head coach and then-offensive coordinator Gus Malzahn and Graham from 2007-10.
Since then, reports have surfaced that the Tar Heels are in the process of hiring former Texas head coach and ESPN analyst Mack Brown.
Texas Tech joined the carousel Sunday morning, firing head coach Kliff Kingsbury. Thamel once again added Norvell's name to a list of candidates to take over one of the best offenses in the Big 12.
It remains unclear if Norvell is the frontrunner in any of these spots. The situation is different from last season, though. Colorado, Louisville, North Carolina and Texas Tech are different than the Southeastern Conference jobs that were on the list of possible suitors for Norvell. No big-time jobs, like USC, opened up this cycle. Southern Cal announced over the weekend that it would retain Clay Helton, a former Tigers assistant, as the Trojans head coach despite a 5-7 record this season.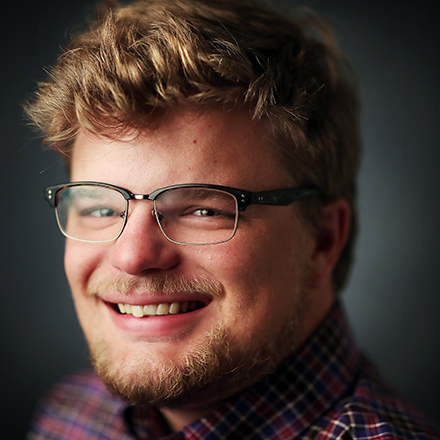 Jonah Jordan
Jonah Jordan was born and raised in Memphis, graduated from the University of Memphis and has covered the Memphis Tigers for three years. When he's not writing, he enjoys golfing and eating barbecue.
---