Grizzlies benefit from poor shooting by Cavaliers for second straight win
Whether because of holiday hangovers, having to take a flight to another NBA city on Christmas Day or any other reason, Boxing Day – otherwise known as Dec. 26 – has not been kind to the Memphis Grizzlies in recent years.
Until Wednesday night, Memphis had lost seven straight games on the day after Christmas. At home. In Houston, In San Antonio. In Phoenix, Charlotte and Orlando.
But a couple of days off for Christmas led to a good start for Memphis on Wednesday night. Well, that and a horrible start for Cleveland, which missed its first 12 shots. All of that and holding off a late surge by the Cavaliers ended the Boxing Day Jinx as the Grizzlies defeated Cleveland 95-87.
And with Chris Herrington, Don Wade and Geoff Calkins -- the regular writers for The Daily Memphian for a Grizzlies game -- taking their own holiday break, they've left the postgame recap of the Grizzlies win for the player-coach to handle. So, this should be interesting.
The Start
Memphis was able to build an early 13-1 lead because the Cavaliers couldn't hit any shot – save for a single free throw – to start the game. And even after Alec Burks made that one free throw for Cleveland's first point, he missed the second one.
Cleveland missed 3-pointers, floaters, fadeaways and mid-range jumpers. According to the official play-by-play, the Cavs botched at least four layups.
The misfiring continued until 4:24 was left in the first quarter when Channing Frye nailed a 3-pointer, stopping the string of failed field goal attempts.
"It was the start of the game that really put us in a little bit of a hole. The first 6 minutes, we just couldn't make a shot," Cleveland coach Larry Drew said.
Reserve guard Jordan Clarkson, who led Cleveland with 24 points, provided another thought. "Maybe it was Christmas, who knows," Clarkson said. "Maybe everybody (ate) well on Christmas and came in a little slow."
Grizzlies Stat Leaders
Marc Gasol kind of flirted with a triple-double, leading the Grizzlies with 20 points, nine rebounds and six assists. He also had four blocks, part of Memphis swatting away 10 shots on the night – the fifth time this season the Grizzlies have recorded double-digit blocks.
Mike Conley and Kyle Anderson added 15 points each, Conley also dishing out eight assists. Garrett Temple and Jaren Jackson Jr. finished with 11 points apiece. It marked the third time in the last four games that all five Grizzlies starters have reached double figures.
Nice W at the ?? again!!! #gng #3BallCornerPocket @ FedExForum https://t.co/HqtwLepjFc

— Garrett Temple (@GTemp17) December 27, 2018
For the Defense
Cleveland's poor shooting to open the game led to the Cavaliers scoring a mere nine points in the first quarter – a season-low for any quarter for Cleveland. The nine points went with a 14.3 shooting percentage, both season-lows for any Grizzlies opponent in a quarter.
By halftime, the Cleveland shooting had risen to 28.6 percent and after three quarters, the Cavaliers were still under 30 percent. Only a 57 percent performance in the fourth – when the Cavs made their run – brought the Cleveland shooting to 35.5 percent for the game.
Starters Larry Nance Jr., Ante Zizic and Burks were a combined 6 of 25 in the game.
The Cavaliers didn't have a player reach double figures until 10:32 left in the game when Clarkson converted a 3-pointer. At that point, Cleveland was still shooting about 30 percent.
The Cavs committed 17 turnovers – including seven in the disastrous first quarter -- leading to 24 Memphis points. Anderson had three steals and Conley had two.
Pregame Warning
Drew told his team before the game Wednesday, that they would need "energy" to deal with the physical play of the Grizzlies. "We're facing a physical team," Drew said. "Memphis really grinds it out."
And, as Grizzlies fans know, that deliberate pace and reliance on defense is contrary to today's NBA of scoring a load of points with a seemingly definite approach of simply outscoring opponents. Like many other stats from the game, the Cavaliers almost reached a season-low in points scored – the 87 only slightly above 83 scored against Oklahoma City on Nov. 28.
In fact, it took a 34-point fourth quarter for Cleveland to avoid the low-point mark.
---
BOX SCORE: Memphis Grizzlies vs. Cleveland Cavaliers
---
"It's definitely an adjustment," Drew said of the Grizzlies pace, "because you don't see a lot of it. They're one of the teams that have committed to (that style) and had a lot of success with it."
The Cleveland coach said having Gasol as the centerpiece as a facilitator and passer helps the Memphis offense work at the preferred pace. The ability to pound the ball inside and let the center make plays is "a nice luxury to have."
"Slowing it down, pounding it in, forcing teams to defend, that's a great thing to have in your arsenal," Drew said.
In a Perfect Scenario
In his pregame availability, Memphis coach J.B. Bickerstaff said with the return of Dillon Brooks on the final game of the road trip in Los Angeles, he is getting closer to the rotation he would like depending on the situations. "Trying to get us healthy is the most important part," Bickerstaff said. "With that health, comes stability and consistency. Dillon coming back, that helps."
But, there still are lingering ailments and illnesses that mess up the works. Going into the Cleveland game, Memphis still was dealing with illnesses to Omri Casspi and Jevon Carter (neither of whom played), while recently-signed center Joakim Noah has a sore Achilles tendon, preventing complete confidence in who's available. The probables in the pregame injury report included Conley with his left hamstring issue that has bothered him for multiple games and a similar problem for JaMychal Green. Conley and Green both played.
"There's just so many things that have been going on as far as our bench in particular that we haven't been able to come up with that consistency," Bickerstaff said. "Now that guys are back and healthy. I think we can find some."
The Grizzlies finished the game with their starters, except for Shelvin Mack replacing Jackson for the closing 46 seconds.
The Other Guys
The Cavaliers medical list could make for a fair NBA starting lineup, but the absence of some of the leading players has plagued Cleveland most of the year.
The list:
Kevin Love – left foot surgery
John Henson – left wrist surgery
Tristan Thompson – left foot sprain
David Nwaba – left ankle sprain
Rodney Hood – left Achilles soreness
And that Unavailable Roster doesn't even include JR Smith, who hasn't been with the team since November as the Cavaliers and Smith's representatives try to find the veteran forward a way out of Cleveland.
Rebounding Issues
If there was a downside to the game, it was the Grizzlies rebounding. While Gasol had nine to lead Memphis, the Grizzlies were outrebounded 53-34, and that included the Cavaliers grabbing 19 off the offensive glass to only three offensive rebounds for Memphis.
They hammered us on the glass a little bit," forward Kyle Anderson said. "We've got to get better."
Bickerstaff added: "That's something we've been dealing with for the entire season. It's something we've got to do a much better job of. You can't afford to give teams second and third opportunities. We believe in our defense, but still you can't give teams second and third looks at it."
Nice Gesture
After the game, Conley gave his game-worn shoes to the family of Kameron Johnson, the 9-year-old Orange Mound Youth Football Association player who died in a bus accident on Interstate 30 in Saline County, Arkansas, near Little Rock as the team was returning from Texas.
Touching moment after tonight's win.

Our PG @mconley11 gave his shoes to the family of Kameron Johnson of the Orange Mound Youth Football Association. pic.twitter.com/sMci1W71hH

— Memphis Grizzlies (@memgrizz) December 27, 2018
"It was just humbling," Conley said of giving the shoes to the family, adding: "To even play with his name on my shoes was an honor. I know they are going through a lot, dealing with a lot. I couldn't imagine what they are feeling in this time of the holiday season. I just wanted to make sure they had something to take home from the game and gave them my condolences from myself and the team and told them to stay strong."
Final Word
Forward Dillon Brooks made his first appearance at home after missing 21 games with a left knee sprain suffered Nov. 10 against Philadelphia. Brooks recalled his return in Sunday's win over the Lakers and the first person he sees guarding him is arguably the best player in the NBA.
"I had coaches guarding me in practice," Brooks said of his rehab workouts, "and then to come out and see LeBron James, it was a good test."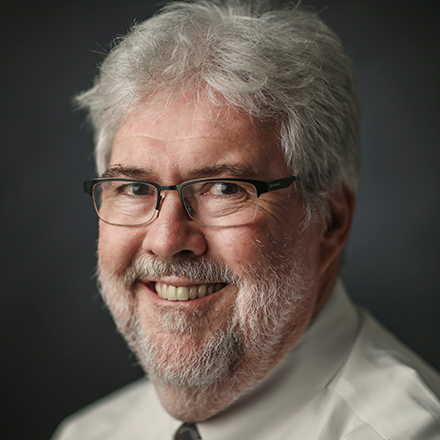 Clay Bailey
Clay Bailey, a lifelong Memphian, has worked as a reporter in the city almost four decades. He concentrated on suburban coverage. He also is a freelance sportswriter for the Associated Press.
---