Hardaway turns Tigers' focus to toughness ahead of East Carolina matchup
Head coach Penny Hardaway hasn't been happy with the toughness and physicality the Tigers (9-6, 1-1 American Athletic Conference) have displayed this season, so he's increased the intensity inside the Laurie-Walton Family Basketball Center. 
Guards have run more three-on-three work since the 90-77 loss to Houston last weekend. Hardaway even got involved, using a blocking pad to hit bigs down low so they can adjust to the physicality they're seeing in conference play.
"They've been very physical," guard Kareem Brewton said of recent practices. "That's how we want to play. I feel like the team we lost to – we weren't physical enough. Coach expressed that to us very well. We had one of our most intense practices (Tuesday)."
Memphis faces an East Carolina team (8-6, 1-1 AAC) Thursday night that showed the kind of energy and toughness Hardaway wants from his team. The Pirates defeated Cincinnati 73-71 in a shocking win in head coach Joe Dooley's first season as head coach in Greenville. 
The Pirates have a stat sheet-stuffer in freshman forward Jayden Gardner averaging 18 points and nine rebounds per game, but guards Shawn Williams, Seth LeDay and K.J. Davis are what make that team go, according to Hardaway. Gardner put up 13 points and 12 rebounds while guard Williams scored 16 points in the win over Cincinnati. Davis added 17 points of his own. 
"I saw a total team effort," Hardaway said of the Pirates win over the Bearcats. "I saw that their leadership came from their guards, they have a really good freshman big man who is averaging 18 (points) and nine (rebounds), but it really runs with the guards. (ECU coach) Joe Dooley has done a good job of getting that energy. The energy that you gotta have to beat those types of teams. They matched that energy. They ended up beating a really good team."
---
GEOFF CALKINS chronicles Season One with Penny Hardaway
---
The young Tiger guards struggled in the loss to Houston. Tyler Harris shot 1-of-6 from the field and turned the ball over once. Antwann Jones had his worst game since the start of December with zero points and three turnovers. 
Guard Alex Lomax scored four points and committed three fouls and turned the ball over three times. Even senior Jeremiah Martin struggled against Houston, giving up the ball four times and only dishing out two assists. 
Hardaway is preaching toughness to his guards. He wants the three native Memphians – Harris, Lomax and Martin – to block out the noise and focus on expanding their all-around games. 
"It's a tough city because the kids who are from around here, Tyler, Alex and Jeremiah, they have to hear the noise all the time," Hardaway said. "Antwann doesn't because he's not from here. There's a lot of pressure on scoring. That's high school stuff. Scoring isn't it. You gotta defend, you gotta be able to rebound. It's hard to win on this level especially if you don't have the energy. The freshmen learned playing against Houston – it's really tough."
Defensively, the Tigers are working on their on-ball defense and rotations – both things Hardaway thinks will improve with attention to detail and toughness on the defensive end. 
Brewton, who is coming off a career-high 25 points in the loss to Houston, thinks the key to the offense during conference play is what made the Tigers successful last year. Moving the ball has been a focus in practice and will help Memphis find the best shots possible. 
Asked about the Tigers focus during conference play, Brewton replied: "Our ball movement now that we changed up our offense."
"I think that's going to help us get better shots, high quality. At the same time shoot better field goal percentage."
No matter the strategy on offense or defense, Hardaway wants whoever is on the floor to compete. Whether it's diving for the ball or playing as hard as they while in the game, Memphis wants players to leave it all out on the floor.
"We only want the guys that on the floor that are willing to do whatever it takes to get a win," Hardaway said. "No matter what. Sacrificing everything to get a win."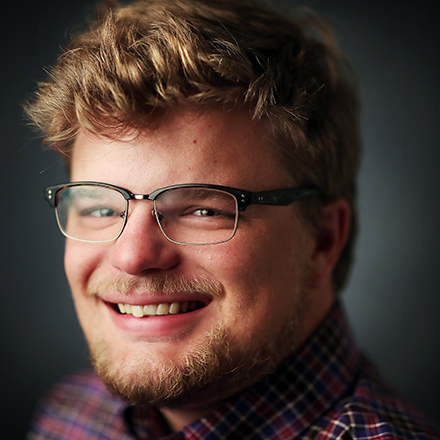 Jonah Jordan
Jonah Jordan was born and raised in Memphis, graduated from the University of Memphis and has covered the Memphis Tigers for three years. When he's not writing, he enjoys golfing and eating barbecue.
---