Daily Memphian girls basketball Power 12
Following a two-week break for the holidays, the Daily Memphian girls basketball Power 12 rankings have returned. Results are through Tuesday's games.
1. Houston (15-2)
Last ranking: 1
Upcoming: Houston led prep school power Chattanooga Hamilton Heights in the third quarter before falling 71-59 at the ARS Rescue Rooter Memphis Hoopfest over the weekend. The Mustangs responded with easy victory over Ridgeway Tuesday and visit arch-rival Collierville on Friday for another District 15-AAA game.
2. Olive Branch (16-3)
Last ranking: 2
Upcoming: Olive Branch is in the midst of something rare for the program, a two-game losing streak. The Quistors lost to Starkville (by three) on Dec. 27 and Tupelo (by four) on Jan. 5. They'll look to get back on track with a visit to Jackson Provine on Saturday.
3. Horn Lake (12-4)
Last ranking: 4
Upcoming: The Eagles also had a two-game skid before edging DeSoto Central 51-49 on Jan. 4. Next on the schedule is a trip to Hernando on Saturday followed by a visit from a strong Mitchell team on Tuesday.
4. Arlington (13-6)
Last ranking: 3
Upcoming: Say this for the Tigers; they haven't ducked anybody. Arlington lost to three-time defending state champion Murfreesboro Riverdale on Dec. 29 before falling to Hamilton Heights in the Hoopfest. They opened 14-AAA play with an easy victory over Cordova on Tuesday and follow with league games at Bartlett (Friday) and versus Kingsbury (Jan. 15).
5. Harding (14-2)
Last ranking: 5
Upcoming: Harding was in control from the early going Tuesday against Northpoint and ended up with an impressive 56-31 victory. The Lions host Margolin Hebrew Academy in a district game Thursday before traveling to Westminster on Friday.
6. Whitehaven (11-4)
Last ranking: 9
Upcoming: The Tigers got big games from Martina Jones, Vertonia Bady and Se'quoia Allmond in Tuesday's 63-32 victory over Overton in District 16-AAA. Whitehaven visits Oakhaven for a non-league game on Thursday before traveling to Central on Jan. 15.
7. Tipton-Rosemark (17-0)
Last ranking: 10
Upcoming: The area's lone undefeated team – girls or boys –held FACS scoreless for the first 10 minutes of the game Tuesday before winning, 60-15. A trip to University School of Jackson Friday will be a much tougher test. TRA then heads back to Jackson for a game against Sacred Heart on Jan. 15.
8. Southwind (12-6)
Last ranking: not ranked
Upcoming: After starting the season 2-3, coach James Seymour's Jaguars have things headed in the right direction. Southwind won the Dragon Fire Invitational at Collierville over the break and won its seventh in a row Tuesday with a 51-21 victory over Germantown. The Jaguars host Ridgeway Friday before visiting Houston on Jan. 15 to take on the District 15-AAA kingpins. 
9. Covington (12-5)
Last ranking: not ranked
Upcoming: Katasha Glass' team has won five of its last six games, including two over Brighton and a 73-36 victory over Brownsville Haywood on Tuesday. Covington hosts Millington on Saturday.
10. Brighton (15-4)
Last ranking: 6
Upcoming: Brighton bounced back from a 44-38 loss to Covington on Jan. 4 with a 20-point victory over St. Benedict on Tuesday. Two important district games are up next; the Cardinals host Dyer County on Friday and visit Munford on Jan. 15.
11. Collierville (12-6)
Last ranking: not ranked
Upcoming: Winners of six of the last seven, Collierville knocked off always-tough Central in the Dragon Fire semifinals before losing to Southwind (49-45) in the championship game. They host arch-rival Houston in a District 15-AAA game Friday then visit Germantown on Jan. 15 for another league game.
12. Northpoint (12-4)
Last ranking: T12
Upcoming: The Trojans have lost to both Tipton-Rosemark and Harding within the last 10 days but will have a chance to string some victories together, starting at Lausanne on Friday. Northpoint then visits East for a non-league game Jan. 14 and hosts Margolin Hebrew Academy the next day.
Dropped out: Central; Briarcrest; DeSoto Central; Mitchell
Others to watch: Craigmont, Fayette Academy, MHEA, Melrose, Mitchell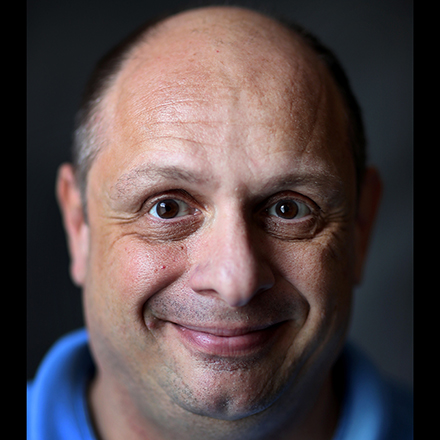 John Varlas
John Varlas is a lifelong Memphian who has covered high school sports in various capacities for over 20 years.
---