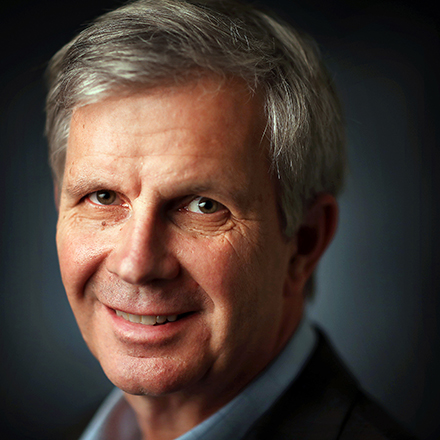 Geoff Calkins
Geoff Calkins has been chronicling Memphis and Memphis sports for more than two decades. He is host of "The Geoff Calkins Show" from 9-11 a.m. M-F on 92.9 FM. Calkins has been named the best sports columnist in the country five times by the Associated Press sports editors, but still figures his best columns are about the people who make Memphis what it is.
Season One, Chapter 15: Psssst, Penny Hardaway's first season already a success
You want the best news?
The best news is that Memphis will play Tulane in basketball this week at FedExForum. And never mind that Memphis is 15-11. Never mind that Tulane is 4-20. Never mind that it's a school night. Never mind that it's a 6 p.m. tip.
More than 10,000 people will be in the building. If it's just an average crowd for the season the attendance figure will be 13,113.
Those 13,113 will be hooting and hollering and having a blast. They'll be raising the sort of ruckus some wondered if we'd ever hear again.
So you can stew all you want about Memphis allowing Saturday's game against Central Florida to slip away. You can grump about Jeremiah Martin's undisciplined technical foul or about Tyler Harris' ill-advised 3-pointer or about Raynere Thornton's whoopsie defense with less than two minutes to go.
But understand that the goal of this season has already been accomplished. Memphis basketball is back.
I bring this up because it's finally starting to occur to certain Memphis fans that the team – how to put this? – isn't particularly good.
It's not a bad team, either. That's not my point. It's just not particularly good. It's the kind of team that will beat Central Florida at home and then lose to Central Florida on the road. It's the kind of team that will win road games against the dregs of the conference (Tulane and East Carolina) but not against anyone else.
It's the kind of team that will only get to the NCAA Tournament if it earns an automatic bid by winning the conference tournament. And it's the kind of team that – if we're being honest with ourselves – isn't likely to do that.
This was entirely predictable, of course, considering that most of the players are holdovers from last year's team, which didn't get invited to the NCAA Tournament or the NIT and which finished the season ranked No. 161 at KenPom.com and No. 121 at RPI.com.
So the fact that this year's team is currently ranked No. 78 at KenPom.com and No. 64 at RPI.com shows how much on-the-court progress has been made.
Memphis could have taken another step Saturday against UCF, trailing by just a single point with less than two minutes to go. But then Aubrey Dawkins lost Thornton to free himself up for a 3-pointer and that was just about that.
"We had a great opportunity today and let it slip away," said Memphis coach Penny Hardaway.
All of which is true, of course, but not any reason to fret.
---
Geoff Calkins chronicles Season One with Penny Hardaway
---
This season was never about the team's on-court performance, except to the extent that some people needed reassurance that Hardaway isn't in over his head as a college coach. And there's simply no evidence that he's in over his head, that he is in any way overmatched or overwhelmed.
The team is playing objectively better basketball than it played under Tubby Smith. The complaints you occasionally hear about Hardaway's coaching – he plays the freshman guards together too much, he changes the starting lineup too frequently – are the kind of complaints that you hear about every coach.
Indeed, if anything, Hardaway's willingness to move Alex Lomax and Tyler Harris to the second unit has been a revelation. Many didn't think he'd have the stomach to do that.
But all this is almost beside the point. Did I mention that more than 10,000 people will be at the Tulane game? Did I mention that the atmosphere at Memphis basketball games has gone from moribund to memorable in less than a year?
Editor's note
As Penny Hardaway begins his first year as coach of the University of Memphis Tigers, Geoff Calkins is going to write the book.
That's right, a book. Written in chapters, with a new chapter arriving every Monday, Calkins will capture all the anticipation, the excitement and the challenges of the season.
He'll explore what Hardaway and Memphis basketball mean to the city and the people who call it home.
It'll be the definitive chronicle of the return of an NBA icon, as he tries to restore the basketball program he loves.
Yes, Hardaway will ultimately have to stack up wins. And if you watched James Wiseman score 34 points Friday night against Whitehaven – including three straight 3-pointers, and 13 straight points – you know that the days of stacking up wins are likely on the way.
But this is where Tubby Smith was exactly wrong about Memphis basketball. The ultimate measure of success isn't wins. The ultimate measure of success is fun. This year's Tigers are 15-11. Last year's Tigers were once 15-11. But those identical records could not feel more different. It's the difference between apathy and joy.
Of course, it's still possible that this Memphis team will do what that Memphis team didn't do and win the conference tournament. It's also possible that this Memphis team will be bounced from the conference tournament in its first or second game. But if you focus too much on that, you're missing the real story of the season: Memphis basketball is already back. You can tell by the fun.
---