Turnover-prone Hutchison ends breakthrough season with a defeat
NASHVILLE – At one point late in the third quarter of Thursday's Division 2-AA girls basketball semifinal, Hutchison's Kaia Barnett grabbed a defensive rebound, took a couple of dribbles upcourt and bounced a pass to one of her teammates.
Under no defensive pressure at all, the teammate couldn't find the handle and the ball rolled out of bounds. Barnett drew her undershirt up as if to cover her eyes and looked, more than anything, simply puzzled.
And indeed it was a puzzling performance for the Sting, whose fine season came to an end with a 63-37 loss to a strong Ensworth team at Lipscomb University's Allen Arena. Hutchison, making just the second state tournament appearance in school history and the first in 17 years, ends the season at 19-8.
"I think they played really hard," said the Sting's Maxine Engel. "We didn't come out and match their intensity. It's disappointing being the state semifinals … but they were organized, they communicate. All the things we strive to be."
Hutchison shot the ball well, finishing at just under 50 percent, and got a strong game inside from Kaia Barnett, who ended with 13 points and seven rebounds.
Their ball-handling was another matter. After doing a good job handling Pope John Paul II's pressure in their quarterfinal victory on Sunday, Hutchison committed 29 turnovers against Ensworth, many of them unforced.
The Sting had 19 turnovers in the first half (compared to just 16 field-goal attempts) and trailed 35-11 at the break.
"It felt like there were six or seven (defenders) out there," said Hutchison coach Thomas Jones. "We've played (27) games and that's definitely a team that should be here."
Ensworth's two Miss Basketball finalists also lived up to their pregame billing. Dontavia Waggoner scored 18 points and grabbed 10 rebounds while Kaiya Wynn finished with 17 and 9. The Tigers will face Brentwood Academy in Saturday's noon title game.
No other Hutchison player besides Barnett reached double figures. Engel finished with 9 points on 4-of-9 shooting while Carmyn Harrison contributed 8 points on 3-of-4 shooting.
Barnett, Engel and Harrison are all sophomores. In fact, of the nine players who saw action for Hutchison Thursday, the only one not scheduled to return is senior Madison Moore.
So, it likely won't be another 17 years before Hutchison plays at state again.
"It's a learning opportunity because we are young," said Barnett. "But we have to come back next year and play better."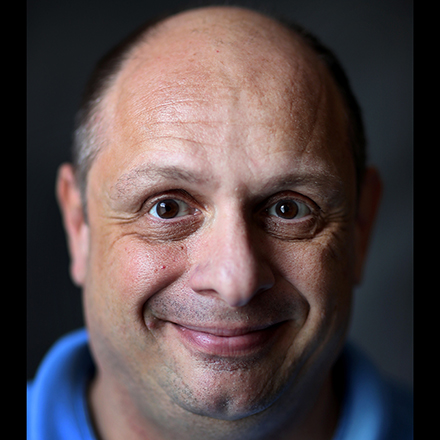 John Varlas
John Varlas is a lifelong Memphian who has covered high school sports in various capacities for over 20 years.
---