Mitchell's terrific defensive effort goes for naught in quarterfinal loss to Fulton
MURFREESBORO, Tenn. – Early in the third quarter of Wednesday's BlueCross Class AA quarterfinal game between Mitchell and Knoxville Fulton, a Fulton fan yelled out to his team while expressing his frustration with the proceedings in general.
"Y'all need to start playing," he shouted. "What are you doing? … Come on man, y'all got 18 points in the third quarter."
In fairness, the Falcons never completely figured things out. But they did just enough right – or perhaps less wrong – and eliminated the Tigers with a 44-41 overtime victory.
Mitchell, which was playing at the Murphy Center for the 10th time in 14 years, ends the season with a 22-11 record. And they'll be kicking themselves all the way back to Memphis over an opportunity that got away.
"Every tournament we've been in, every big game, we've always fought," said Mitchell coach Andre Turner. "And when you face us, you face Mitchell. You better be prepared because we're going to be gritty.
"We're going to get after it, dive on the floor for the ball, stay with each other and rebound the basketball. And we've got guys that can make plays (offensively). But some nights it's going to be there and some nights it's not."
Defensively, Mitchell brought it all night long. The Tigers held the Falcons (27-4) to just 33.3 percent shooting (12 of 36) and forced 16 turnovers. 
But Mitchell's shooting wasn't much better; the Tigers went 18 of 44 (40.9 percent) and made just one of their nine attempts from behind the 3-point line. 
"We've not been a great shooting team all year long," Turner said. "Our grind is our defense and the guys put their hearts on the line."
Mitchell also committed 19 turnovers. Perhaps the most costly came with 16.3 seconds left in regulation as the Tigers were holding the ball with a chance to win. Instead, Fulton got the final look – and a point-blank chance inside – but missed.
Michael Rice's bucket with 9.9 seconds left in overtime pulled Mitchell to within two at 43-41. And when Fulton only managed one free throw, the Tigers still had a chance. But the final 3-pointer was rushed and Fulton escaped.
"This was just two really good defensive teams," said Fulton coach Jody Wright. "There just weren't a lot of easies out there."
Rice led Mitchell with 17 points, while his twin brother, Mikell, added 14. Ron Davis III had a game-high 18 for Fulton, while Edward Lacy chipped in with 14.
"We stayed focused and stayed together," said Michael Rice. "And if we play good defense, usually we win."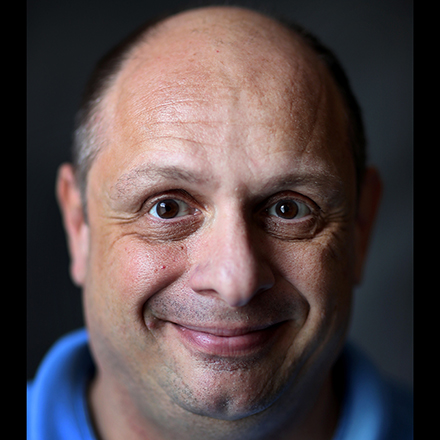 John Varlas
John Varlas is a lifelong Memphian who has covered high school sports in various capacities for over 20 years.
---