Tigers' AAC Tournament future hinges on contributions from all its seniors
Leave it to a freshman to define what the Memphis Tigers need from the four seniors not named Jeremiah Martin, if the team is to continue advancing through the American Athletic Conference Tournament.
"It's nothing spectacular that they need to do," guard Alex Lomax said after Memphis disposed of Tulane, 83-68, in a first-round game Thursday afternoon at FedExForum. "They just need to do what they do best, more.
"If they do that, we can compete with any team."
At 1 p.m. Friday, the No. 5 seed Tigers (20-12) get the chance to compete with No. 4 seed UCF (23-7). The teams split the season series, each winning at home.
To have their best chance, the Tigers could use encore performances from seniors Mike Parks and Kyvon Davenport.
Parks matched his season high Thursday with 14 points and set his career high with 13 rebounds. Davenport was coming off a four-point game at Cincinnati and an eight-point game against Tulsa, and he went for 17 points with seven rebounds and knocked down 3 of 6 from distance after being shut out from deep in five of his previous seven games.
"It was good Kyvon," said freshman guard Tyler Harris, who led the bench scoring with 12 points on four triples. "That's the Kyvon we love."
No surprise, Tulane aimed its game plan at neutralizing Martin. He finished with 21 points but struggled from the floor, going 4 of 13, including 1 of 7 behind the arc. But he forced his way to the foul line where he hit 12 of 15 free throws.
The other two seniors, guard Kareem Brewton Jr. and forward Raynere Thornton, only had seven and two points, respectively. But perhaps Friday will be their day after Parks and Davenport stepped forward on Thursday.
"Coach said that more of us gotta get in double figures," Parks said. "It can't just be Jeremiah. We all gotta carry the load on our back."
That coach, Penny Hardaway, said the Tigers probably could have done even more with Davenport offensively against Tulane.
"They had a five-man guard on him and he was too quick for that," Hardaway said. "He took advantage of his speed against the five-man and made plays; they tried to take Jeremiah out of the game."
New opponent, same objective in the quarterfinals: Make someone not named Jeremiah Martin win the game for Memphis.
"They're going to do something," Hardaway said of UCF.
Which means the others seniors must contribute in a significant way.
"It's tough when you play a team three times, because they know all your tricks and all your little wrinkles," Davenport said. "But you just gotta execute and keep playing your hardest."
Martin was a first-team All-AAC selection and was a one-man fireworks show during February as he averaged 30.6 points per game and twice scored more than 40 points.
On Thursday, the Tigers were aided by playing an opponent that finished its season 4-27 and lost its 21st consecutive game. Even so, the Tigers did not just stand around and wait for Martin to carry them as they have in other games.
"It takes a load off of Jeremiah," Thornton said. "This tournament, we're gonna need everybody."
Not so encouraging: The seniors accounted for 12 of the Tigers' 15 turnovers Thursday and Thornton had five of them.
The Tigers also need to have a collective commitment to rebounding. They won the boards 42-33 against Tulane. And they owned the glass in their 20-point win over UCF here back in January. But UCF won rebounding 38-36 in Orlando and the Tigers only forced 10 turnovers in that game while making just 5 of 20 shots from 3-point range (25 percent).
The Tigers connected on 11 of 27 long shots Thursday for 40.7 percent, but even if they don't shoot that well they can – and probably will have to – impact the game in other ways.
"Dirty work," Brewton said. "Pretty much every play. It comes down to that. We're trying to get like where Houston's at. That's all they do is dirty (work)."
Said Thornton: "We're gonna have to leave everything on the floor, everything."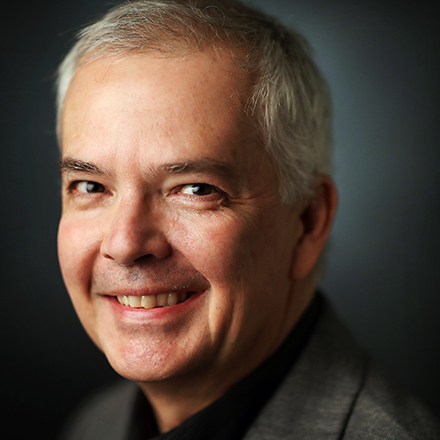 Don Wade
Don Wade has covered Memphis sports since 1998, voted on Baseball's Hall of Fame and the Heisman Trophy, and remains stunned his Kansas City Royals won a second World Series in his lifetime.
---