Chandler Lawson, Wooddale make history with victory over Fulton
MURFREESBORO – Watching Chandler Lawson play basketball, it's sometimes hard to forget he is still a high school senior. But Lawson reminded the fans at the Murphy Center that he's still a kid Saturday.
By celebrating the same way he has each of the previous three seasons.
Lawson, who is headed to Oregon, scored 16 points and grabbed 11 rebounds Saturday to lead Wooddale to a 59-46 victory over Knoxville Fulton in the Class AA state championship game. It's the first basketball championship in Wooddale history and it comes in its first trip to Murfreesboro. It also puts Lawson in rare company; after spending his first three seasons at East, he's now a four-time state champion.
And when it was over, he once again broke out his "signature move" – a cartwheel at center court.
Lawson, who was named tournament MVP for the second time in his career, is thought to be the first player from a Memphis Division 1 school to win four titles. But maybe more importantly to him, it gives him bragging rights in his illustrious family.
His older brothers K.J. and Dedric didn't do it. His younger brother Johnathan – who was also at East last year and also transferred to Wooddale when the players' father Keelon was hired as head coach – is 2 for 2 in titles but it won't be easy.
So, who's the best Lawson?
"I am," said Chandler. "I'm the best."
It's hard to argue after watching him lead the Cardinals to a 33-4 record this season. But he needed a "pep talk" of sorts from his father at halftime Saturday with the Cardinals trailing 26-23 and him not playing as aggressively as Wooddale might have hoped.
"I had to get on Chandler's butt a little bit," said Keelon. "I said, 'Man, come on. You're going to let those dudes stop your history? You've played guys tougher than this all your life and you're going to let some guys from Knoxville try to punk you out?'
"'This team revolves around you. Even though other guys have been stepping up throughout the tournament, I need you to step up.'
"You have to get his attention, hold him accountable. I told him if we were going to lose I wasn't going to lose with him on the floor."
Chandler agreed with his dad's assessment and responded accordingly. He converted two straight 3-point plays early in the third quarter to give Wooddale a 33-32 lead. The Cardinals never trailed after that.
"It was frustrating … but I'm glad that he took me out," he said. "That woke me up."
Wooddale led 45-39 following the final media time-out of the game with 4:21 remaining. A minute later, Johnathan Duncan made the Cardinals' only 3-pointer of the game count as he drained one from the left corner to make it a nine-point lead.
"Johnathan Duncan made the shot that counted," Keelon said. "That really busted it wide open."
Johnathan Lawson, who fell one assist short of a triple-double in Friday's semifinal victory over Chattanooga Brainerd, had another nice all-around game with 16 points, seven rebounds and three assists. Alvin Miles finished with 11 points while Duncan (five points) joined the Lawsons on the all-tournament team after solid games earlier in the tournament.
"It feels great," said Johnathan. "I was able to do more things this year (than in 2018) and also to win a championship with my father and my brother and my middle school teammates and childhood friends (Miles and Duncan)."
Ron Davis III had a game-high 19 points for Fulton, which was appearing at state for the 23rd time.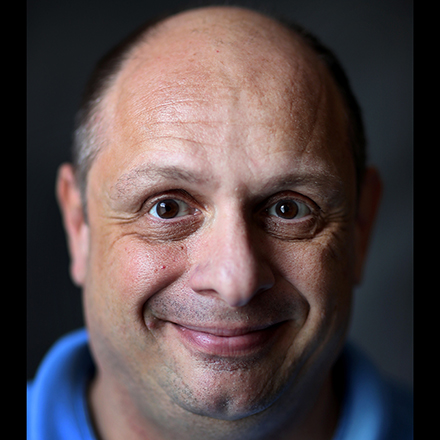 John Varlas
John Varlas is a lifelong Memphian who has covered high school sports in various capacities for over 20 years.
---