Grizzlies survive Rockets in chaotic, high-scoring overtime thriller
Can a game be a classic if one of the teams involved doesn't really have much to play for? Can a foray to the hoop be thrilling if it doesn't yield points?
The evidence on the floor from a wild 126-125 Grizzlies overtime win against the Houston Rockets says yes on both counts.
The Rockets had won 12 of their past 13 and six straight on the road. They boast the most audacious scorer in the NBA in reigning MVP James Harden, who has more 50-point games this season than the other 445 or so players in the association combined.
The Rockets took the FedExForum floor on Wednesday night with a kind of listless arrogance. Harden was casually hunting shots and the defense was just casual and despite going down by 19 in the first half and by 19 again in the third quarter, the Rockets gave the impression that they thought taking the game seriously in the fourth quarter would be sufficient.
They were almost right.
With recent hot hand Avery Bradley (shin contusion) joining an ever-growing inactive list, it was an all-hands-on-court night for the Grizzlies, with backup point guard Delon Wright into the starting lineup at two guard and a quartet of Hustle Heroes (Jevon Carter, Tyler Dorsey, Julian Washburn, and Yuta Watanabe) boarding an early morning plane from Salt Lake City after the previous night's G League-playoff-clinching comeback. But despite taking the proper precautions, the Grizzlies didn't need quite that much help.
Old stalwart Mike Conley and new low-block bully Jonas Valanciunas, each playing some of the best basketball of their lives late in this mostly lost season, were foundation plenty.
Conley and Valanciunas began the game a combined 13-13 from the floor and 9-9 from the line as the Grizzlies built that early 19-point lead. Conley was bombing threes and floating twos at a two-to-one ratio. Valanciunas was countering Rockets center Clint Capela's springy legs with his own broad shoulders: A succession of bulldozer buckets with a soft finish.
It was an oddly lifeless performance from a Rockets team that had come one game short of the NBA finals a year ago and seemed to be rounding into shape for another run.
Then the fourth quarter came, the Rockets cutting an 18-point Grizzlies lead in half with less than five minutes to play. At that point, Harden leaned into Grizzlies forward Justin Holiday for a four-point play, a long-range hoop and a groan-inducing harm that would prove portentous.
It was a five-point game with about four minutes to play and the next nine minutes of basketball would be the most chaotic at FedExForum this season.
Harden steps back again to make it a two-point game. Conley floats through the lane and lays it lefty off glass. Out of a timeout, length appears to save the day: Holiday pokes a steal to Delon Wright who delivers it into the endless arms of Bruno Caboclo, whose finish at the rim adds breathing room.
But the Rockets, ever relentless, keep coming: Chris Paul, a candidate for the most hated opponent in Grizzlies history, makes a three, blanketed, from the deep corner, while Harden watches alone, half a court away.
Conley befuddles Capela with some behind-the-back prestidigitation and floats it up and in. He trades threes with Rockets forward P.J. Tucker. And somewhere amid an oscillating series of collisions and free throws the Grizzlies find themselves up three with 5.6 seconds left and the ball in Harden's hands.
You could see it coming and it could have been worse. A repeat performance that at least didn't find net. Harden somehow catches clean, in shooting position, pump-fakes as Holiday flies by and draws the shooting foul, hitting all three from the line to tie. The Grizzlies, without a timeout (a familiar situation) and a full court to travel in four seconds, get it to Chandler Parsons, who bobbles it and barely gets off a 43-foot unanswered prayer. Free basketball.
Overtime: Parsons (!) from the wing for three. Parsons (!!) from the wing for three again. Harden steps back and bombs. Conley dances and scores. Harden steps back and bombs again. Harried by dual defenders, Wright dribbles off a foot (a kicked ball?) into Harden's hands and the game is somehow tied again?
The final mercy: Conley's floater is blocked, Valanciunas corrals the miss and is fouled hard on the putback with 0.1 seconds to play. He wins it -- and sets a new career high with 33 points -- at the line.
Whew.
Some final accounting: 57 from Harden on 18-39 shooting, including 9-17 from three and 12-12 from the line. 35 from Conley, who made his first 6 three-pointers and finished with 12-22 shooting and 8 assists. Two of their most oooh-inspiring moments coming back-to-back in the late third, both shaking defenders, neither delivering buckets. 33 and 14 from Valanciunas, his third career 30-point game and third career 30-10 game. The biggest story of the Rockets' 37-18 comeback third quarter? Outscoring the Grizzlies 27-0 from behind the arc in the quarter. It was the Grizzlies fourth straight homecourt win.
Best supporting actors: After scoring 16 in the no-defense spectacle in Washington over the weekend, Parsons' 11 points makes this his first back-to-back double-digit scoring games since December, 2017. With CJ Miles out, the biggest beneficiaries were Parsons (25 minutes) and especially starter Bruno Caboclo (41 minutes), who made some mistakes, but leveraged his length to get to the rim (5-5 inside the arc) and be a factor on the boards (7).
Playoff/lottery ramifications: Big for the Grizzlies (29-42), pushing themselves out of a tie (with Dallas) for #6 in the lottery standings and into sole possession of #7, only half a game back of losing Washington Wizards at #8 and losing New Orleans Pelicans at #9. Costly but less momentous for the Rockets (45-27), who remain in third but lose a little ground to the fourth-place Portland Trail Blazers.
Clip of the Night
This tweet from this source seemed unlikely a couple of months ago:
Chan, we salute you

??: @GrizzliesOnFSSE pic.twitter.com/nCp19ZSggs

— Memphis Grizzlies (@memgrizz) March 21, 2019
Elements of Style
Big men on the loose:
JEGAAAA@memgrizz | #GrindCity pic.twitter.com/vSAATAqR5L

— FOX Sports Grizzlies (@GrizzliesOnFSSE) March 21, 2019
ISO JOAKIM #GetMemphis pic.twitter.com/ePYUbS8BXX

— Memphis Grizzlies (@memgrizz) March 21, 2019
Arena Action
It was yet another one of these, with another to come on Saturday.
.@JerryLawler is here for Grizzlies Wrestling Night! ??@memgrizz | #GrindCity pic.twitter.com/BiNK4zUUZl

— FOX Sports Grizzlies (@GrizzliesOnFSSE) March 21, 2019
There was apparently some kind of football player sitting near the Rockets bench.
Johnny Football in da house! @JManziel2 pic.twitter.com/MVRxDNSX59

— FOX Sports Grizzlies (@GrizzliesOnFSSE) March 21, 2019
The Tweets Were Watching
Chandler Parsons out here canning big shots in overtime against the Rockets. Just the way the Grizzlies planned. (OK, so everything didn't go *exactly* as planned.)

— Dan Devine (@YourManDevine) March 21, 2019
Everyday They're Hustling
We'll confess that we haven't been following the Memphis Hustle season closely. But they're playoff clincher against the Salt Lake City Stars on Tuesday night sounds like a doozy. 
It was a 131-127 overtime win after being down 24 midway through the third quarter. Grizzlies assignee Tyler Dorsey scored 28 of his 34 in the second half while fellow assignee Jevon Carter scored 17. Two-way players Julian Washburn (16 points) and Yuta Watanabe (13 points) also chipped in.
The Hustle will close their regular-season schedule at Landers Center in Southaven on Friday against the Oklahoma City Blue. Given that the shorthanded Grizzlies will be in Orlando that night, I wouldn't expect any of those big-club roster players would stay behind. 
Though only Dorsey saw the floor for the Grizzlies on Wednesday night, the more interesting question will be how many of them take the court for the Hustle's single-elimination playoff debut, a road game whose date and location are still to be determined.
"It's a discussion that we'll have," said J.B. Bickerstaff before the game. "We always take into account, how many bodies do we have? Injuries, those type of things."
Injury Attrition Continues
A day after declaring CJ Miles out for the season, the Grizzlies crossed another name from their available list, this time a starter as Avery Bradley will be out at least a week with a shin contusion. The team is saying that Bradley will be re-evaluated in a week. That prognosis would have Bradley missing at least the next four games, at which point the Grizzlies would only have eight more games left. Will we see Bradley again this season? Stay tuned. Unlike with Miles, Bradley's return to Memphis next season has to be in doubt. 
If you're keeping track, the Grizzlies official out-for-the-year list is Dillon Brooks and Miles. The presumed out-for-the-year list is Jaren Jackson Jr. And the "returns seems doubtful" list is now Kyle Anderson and maybe Bradley? Of them all, Bradley seems like the only one with much of a chance at return.
If the Grizzlies were successful in soaking up Miles' minutes on Wednesday, they were less so spelling Bradley, with Delon Wright and Tyler Dorsey playing heavier minutes. But the impetus for a return may decline by the day. Perhaps the finish line can't come fast enough. 
Summer Thoughts
With the season sputtering to a close, the mind turns -- judging from recent mailbag questions, long ago turned -- to the summer, which promises to be a much more interesting season for the Grizzlies than the spring.
Whether the Grizzlies will have a pick in this summer's NBA draft will not be known until the May 14 lottery. Even if the Grizzlies finish 6th in the pre-lottery draft standings, the lottery could still push them down to #9, the slot at which they'll send their pick to Boston. And even if the Grizzlies climb to the 9th spot ahead of the lottery (which looks increasingly unlikely), the ping-pong balls could still vault them up into the Top 4. 
All things considered, keeping the pick looks likely. With that in mind and the NCAA tournament beginning in earnest on Thursday, I roped in Daily Memphian Tigers writer Jonah Jordan for this week's DM Grizzlies Podcast, where we talk about all the relevant Grizzlies draft prospects in this year's tourney and a couple who aren't. 
If the Grizzlies do end up having (and/or acquiring) a pick, that player (or players) might debut July 5 at the Las Vegas Summer League, where it was announced today all 30 NBA teams will participate. The league will run July 5-15.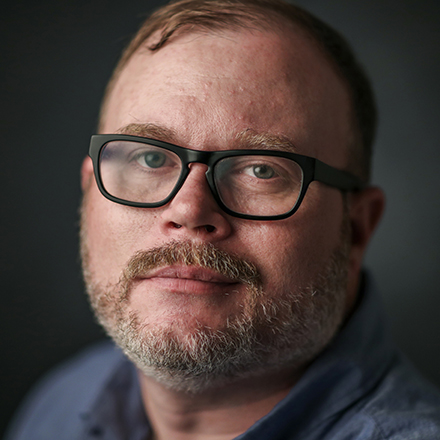 Chris Herrington
Chris Herrington covers the Memphis Grizzlies and writes about Memphis culture, food, and civic life. He lives in the Vollentine-Evergreen neighborhood of Midtown with his wife, two kids, and two dogs.
---