Grizzlies Notebook: Warriors assistant Jarron Collins latest coaching candidate to emerge
There's a new name on the Grizzlies coaching list as the playoffs march on and the May 14 NBA draft lottery approaches.
Collins on the list: Golden State Warriors assistant Jarron Collins became the third Grizzlies head coaching candidate to emerge, with ESPN's Ramona Shelburne reporting on Sunday night that he'd interviewed with the franchise earlier that day. The Warriors were in Houston on an off day during their second-round playoff series with the Rockets, which resumes on Monday night.
Collins follows previously reported targets Alex Jensen (a Utah Jazz assistant) and Sarunas Jasikevicius (a Lithuanian League head coach).
Collins, a former center, spent a decade in the NBA, mostly with the Utah Jazz, before joining the Warriors' coaching staff in 2014. He's previously worked with the Los Angeles Clippers in a scouting capacity. (Collins' twin brother, Jason, spent a half-season in Memphis during his own decade-plus career.)
Like Jensen and Jasikevicius, Collins, age 40, is young. Unlike them, he does not have any head coaching experience on his resume. But this is not the first time Collins has popped up as a head-coaching candidate. He interviewed for the Atlanta Hawks job last spring, which ultimately went to former Grizzlies assistant Lloyd Pierce.
Collins, like Jensen, has appeared multiple times in ESPN's Kevin Arnovitz's annual "future head coaches" column, in Collins' case popping up in each of the past three seasons. The 2019 edition was written (as Arnovitz talked about in our recent podcast) through a Lakers prism, but here's some of what was said about Collins:
One of the brightest young basketball minds in the league's assistant ranks, Collins shined in his first head-coaching interview last summer for the Atlanta Hawks job. (LeBron) James could be confident that when Collins draws up a play out of a timeout or calls for a coverage scheme, it's a well-conceived idea.
The former reserve big man is generally mild-mannered, not unlike (Luke) Walton – more Brad Stevens in demeanor than Gregg Popovich.
The 2018 edition of the column says that Collins is "both a former player who was the consummate locker room guy, but also a full-on geek who grinded as a scout before landing on the bench. He is at heart a basketball intellectual who loves creative problem-solving."
Some good background reading on Collins: Dan Woike, in the Los Angeles Times last spring, on the bias against big men in head coaching hires.
Steve Kerr spoke on Collins' Memphis interview at Warriors media availability Monday:
Steve Kerr on Jarron Collins interviewing with Memphis pic.twitter.com/W6xweNIQUo

— Mark Medina (@MarkG_Medina) May 6, 2019
Listen up: On the DM Grizzlies Podcast late last week, I welcomed back Matt Hrdlicka to talk about coaching preferences, Mike Conley's trade market, and a little "Game of Thrones." You can find it here. You can read Matt's stuff on his subscriber-based Patreon page.
Salt Lake Summer League: The Grizzlies confirmed today that they'd participate in the Salt Lake City Summer League – previously named the Utah Summer League – which will occur July 1-3 in Salt Lake City and will feature only four teams: the Grizzlies, Utah Jazz, San Antonio Spurs and Cleveland Cavaliers. Soon after, the entire NBA will participate in the Las Vegas Summer League. 
Playoff notes: The Grizzlies aren't in the playoffs this spring but that doesn't mean Memphis hoops diehards are without points of interest.
Oddly enough, in some quarters, this has emerged as the Rodney Hood Playoffs. Hood, whom the Grizzlies bypassed to pick Jordan Adams at #22 in the 2014 NBA draft, is on his third franchise in five seasons and averaged 3 points per game on 24% shooting in Portland's first-round series against Oklahoma City. But Hood has emerged as as useful third scorer in Portland's ongoing second-round series against Denver, averaging 15 games off the bench (on 61% shooting) through four games so far, including making the decisive buckets (as, let's acknowledge, the freshest guy on the floor) in the final period of Friday night's four-overtime classic.
If Hood can keep this up, perhaps he will help himself in free agency this summer, where he will be unrestricted, is 26 years old, and plays perhaps the league's neediest position. (Oddly or ironically, he would actually be a reasonable target for the Grizzlies if they access their mid-level exception.)
Hood has not quite had the career than some Grizzlies fans seem to think he's had, but obviously would have been a better pick for the Grizzlies than Adams. (Though we'll never know what would have become of Adams had he not wrecked his knee early on.) Still, at this late date, Hood seems like an odd focus of Grizzlies angst. He was not the best player in range that the Grizzlies passed on (Clint Capela and Bogdan Bogdanovic went soon after). And there are many more egregious draft misses out there. (Hasheem Thabeet over James Harden, Tony Wroten over Draymond Green, Deyonta Davis and Rade Zagorac over Malcolm Brogdon.)
Among players who did once don Beale Street Blue in the second round of these playoffs, Marc Gasol finally stepped up offensively on Sunday, with 16 points on 7-13 shooting in Toronto's 101-96 win in Philly, where they tied up their series with the Sixers 2-2.
Sixteen points wouldn't have been much for Gasol in Memphis. But as a third or fourth option in Toronto behind a ball-dominant Kawhi Leonard, it's a good showing. Especially since, in this series, Gasol has the most important defensive assignment, against Joel Embiid. But if Toronto's going to stick around as the playoffs winnow down, they'll need a little more from Gasol than the string of single-digit performances that had been the norm.
Across the court, there's a nice ex-Grizzlies story, as well-traveled forward James Ennis has emerged as a consistent contributor off Philly's bench.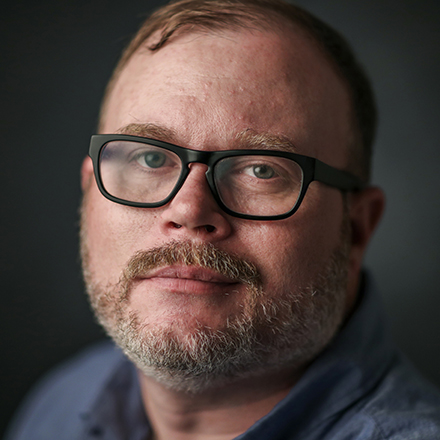 Chris Herrington
Chris Herrington covers the Memphis Grizzlies and writes about Memphis culture, food, and civic life. He lives in the Vollentine-Evergreen neighborhood of Midtown with his wife, two kids, and two dogs.
---