Milton leads No. 10 UCF's high-octane offense into Liberty Bowl to face Tigers
UCF quarterback McKenzie Milton has the Memphis defense preparing for the extraordinary going into this Saturday's matchup at Liberty Bowl Memorial Stadium.  
The Heisman hopeful leads the highest-scoring offense in the nation, compiling 1,501 yards passing, 15 touchdowns and four interceptions in the first five games for the No. 10 Knights (5-0, 2-0 American Athletic Conference). He's also run for 215 yards and five touchdowns so far this season. 
The Tigers (4-2, 1-2) have to accept there may be a moment when he makes a play nobody expects him to make, Memphis coach Mike Norvell said during his weekly news conference Monday. 
"When you watch Milton, you have to understand you have to be prepared to play the next play," Norvell said. "There's times when you might have everything drawn up right with everyone fitting in the right position. Everything can look like it's being executed perfectly and he does something extraordinary. He finds a way to get out of the pocket. He finds a way to throw to somebody in space, out into outstretched arms into no window." 
UCF owns an 11-1 all-time lead in the series with the Tigers, the only Memphis win coming in 1990 when the Tigers defeated the Knights 37-28. Norvell is 0-2 against the Knights, but this is the first matchup against first-year head coach Josh Huepal and the first time a Norvell-coached team has played UCF in the Tigers home stadium. 
Both of Norvell's losses came last season – a 40-13 road loss and the other a 62-55 defeat in the American Athletic Conference Championship game. Despite that loss, Norvell believes it was a significant moment for the Tigers.  
"I think it did impact the program in a positive way just because of the audience," Norvell said of the televised game. "It was a great game. It's sickening that we came up one play short of being successful. It showed the heart of Memphis. It showed the progression of our football program." 
Injury update 
Linebacker Jackson Dillon missed the last two weeks and safety La'Andre Thomas missed the last three games due to injuries. Dillon "could return" for Saturday's game, but he and Thomas are scheduled to be evaluated throughout the week.
Defensive linemen O'Bryan Goodson and Emmanuel Cooper, cornerback Tito Windham and wide receiver Sam Craft returned from injury to play in Saturday's 55-14 victory over UConn. Norvell said they have things to clean up, but each returnee did good things.  
The injuries gave younger Tigers, like cornerback Jacobi Francis, a chance to start and get game experience. The redshirt sophomore started in the loss to Tulane a week earlier and played more against Connecticut.  
"I thought Tito (Windham) provided a great spark," Norvell said. "It was a wonderful experience for Jacobi Francis to have to start a game there against Tulane. There were some things he learned from that time."  
Streaks on the line 
Kickoff is scheduled for 2:30 p.m. CDT, the fourth afternoon kickoff in Liberty Bowl Memorial Stadium since 2014. The last four ranked opponents who have visited the Liberty Bowl have lost – UCF is ranked No. 10 in the nation.  
Memphis is on a 12-game regular-season win streak at home that spans to 2016. The last home game Norvell's Tigers lost was to South Florida on Nov. 12, 2016. Iowa State did take down the Tigers in last season's Liberty Bowl.  
The Knights are on an 18-game winning streak of their own. That includes two wins over Memphis and one over Auburn in the 2017 Peach Bowl. 
Time announced for Missouri game 
The SEC announced Memphis will face Missouri on Oct. 20 at 3 p.m. CDT on the SEC Network. Missouri holds a 2-1 series lead over Memphis. This is the first time the two have played since Missouri defeated Memphis 27-17 in Liberty Bowl Memorial Stadium in 1997. 
Missouri set this matchup as its homecoming game. It's the last non-conference game for both teams, and leads Memphis into their bye week.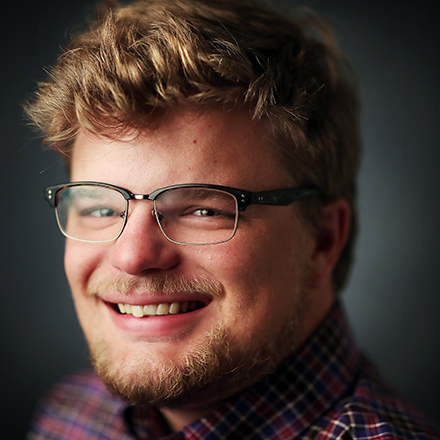 Jonah Jordan
Jonah Jordan was born and raised in Memphis, graduated from the University of Memphis and has covered the Memphis Tigers for three years. When he's not writing, he enjoys golfing and eating barbecue.
---