Daily Memphian Power 12: Kirby debuts in the rankings; Lausanne remains No. 1; Central tumbles
Lausanne has continued its winning ways, leaving the Lynx at the top of The Daily Memphian Power 12 standings for another week. Meanwhile, a successful season thus far has moved Kirby into the state rankings for the first time in a long time and now an appearance in the Power 12.
1. Lausanne (6-0)
Last week: 1
Last game: Defeated ECS 42-34 on Sept. 28
Next game: Friday vs. Northpoint
Notable: Lausanne's 33-game winning streak is the longest current run in the state and the fifth-best all-time. Maryville holds the record with 74 from 2004-2008, followed by Cleveland (54, 1993-96), Bradford County Training Center (52, 1942-50) and Alcoa (44, 2008-11). According to MaxPreps, Lamar High in Missouri has the longest active winning streak in the nation with 56.
2. Germantown (8-0)
Last week: 2
Last game: Defeated White Station, 31-0
Next game: Oct. 19 vs. Central
Notable: The Red Devils posted their second shutout in three games last week and it's not a cliche by any means to say it was a team effort. Trey Boyd, Ashton Pachucki, Jordan Kirby, Shomar Michael and Tyrec Collins all had sacks and tackles for loss while Marcus Askew intercepted a pass and broke up three others.
3. Horn Lake (7-0)
Last week: 3
Last game: Defeated Columbus, 47-6
Next game: Friday at Oxford
Notable: Will the Eagles finally get a close game this week as they head down to Oxford? It's possible. The Chargers are 6-1 and tied with Horn Lake atop the Region 1-6A standings at 3-0. Oxford has won six in a row following a season-opening 56-7 loss to Starkville.
4. MUS (6-0)
Last week: 4
Last game: Defeated St. Benedict, 35-0, on Sept. 28
Next game: Friday vs. (10) Briarcrest
Notable: It's been all one-way traffic between the Owls and the Saints over the last 15 years. Briarcrest won last year's game 28-24 but prior to that, the Saints' last victory came in 2003. MUS is the only undefeated team in the state in Division 2-AAA and one of just four in Division 2 overall (Lausanne, Christ Presbyterian Academy and Davidson Academy).
5. CBHS (6-1)
Last week: 5
Last game: Defeated Briarcrest, 17-14, on Sept. 28
Next game: Friday at St. Benedict
Notable: Including playoffs, the Brothers and St. Benedict have met 13 times since 2007 and CBHS has won all 13, including 50-6 last year. The closest the Eagles came to a victory in that span was in 2014, when the Brothers won, 26-14.
6. Covington (7-0)
Last week: 6
Last game: Defeated Ripley, 49-14
Next game: Friday vs. South Gibson, 7:30 p.m.
Notable: Regular readers of the Power 12 are familiar with the exploits of running backs Marcus Hayes and Codarries Page. But the two outdid themselves last week as the Chargers won their 16th straight regular-season game. Hayes ran for 226 yards on just nine carries while Page had 187 on 10 for a remarkable average of 21.7 per touch.
7. Olive Branch (7-0)
Last week: 7
Last game: Defeated Grenada, 13-7
Next game: Friday vs. West Point
Notable: It will be the game of the year in Region 1-5A when the Green Wave visits Pool Field for the first time since 2003. West Point defeated Olive Branch twice last year – 51-7 during the regular season and 39-7 in the playoffs – en route to finishing 15-0 and winning the state title. 
8. Whitehaven (6-2)
Last week: 8
Last game: Defeated Central, 35-14
Next game: Oct. 19 vs. White Station
Notable: Last week's victory over the previously undefeated Warriors was a major statement for the Tigers and also an indication that the team has improved, thanks to a difficult schedule. With the exception of winless Hamilton, all of Whitehaven's opponents are at .500 or better and have a combined record of 38-14 (73.1 percent).
9. Houston (7-1)
Last week: 10
Last game: Defeated Oakhaven, 49-0
Next game: Oct. 19 vs. Collierville
Notable: James Thomas is one of nine first-year head coaches in Shelby County this season and one of just two with a winning record. Antwoine Wellington's Trezevant team stands at 5-4 following a 15-14 victory over Melrose on Tuesday.
10. Briarcrest (5-2)
Last week: 11
Last game: Lost to CBHS, 17-14, on Sept. 28
Next game: Friday at (4) MUS
Notable: One of the more impressive true freshmen in the SEC this year is former Saints running back Tyler Badie. Through Missouri's first five games, the 5-9, 190-pounder had rushed for 250 yards (4.7 per carry) while catching six passes for 74 yards. As a senior in 2017, Badie ran for 1,186 yards and scored 18 times.
11. Central (6-1)
Last week: 9
Last game: Lost to Whitehaven, 35-14
Next game: Oct. 19 at Germantown 
Notable: With both the Warriors and Germantown off for Fall Break, next week's game will be one of the most attractive matchups in recent memory with the teams entering with a combined 14-1 record. The last time two teams met in October with better records was 2016, when Whitehaven and Cordova came into the regular-season finale with 9-0 marks.
12. Kirby (7-1)
Last week: Not ranked
Last game: Defeated Southwind, 39-14
Next game: Oct. 19 vs. Munford
Notable: Regardless of how the season plays out, this year's Kirby team has been special. The Cougars have been ranked in the state 5A poll for the last two weeks, the first time in at least a decade that's happened. And their seven victories are the most since 1999, when Kirby finished 7-4.
Dropped out: No. 12 Cordova (5-3, lost to Nashville Pearl-Cohn, 62-52)
Bubbling under: ECS (6-2); Fairley (6-2); Fayette Academy (6-1)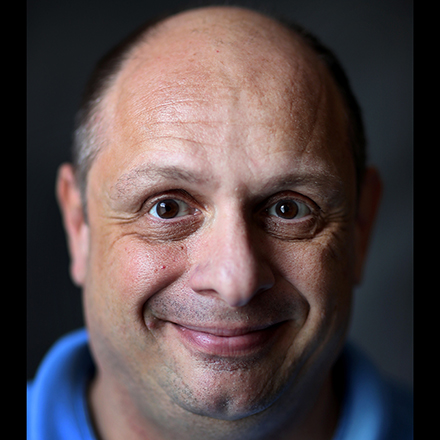 John Varlas
John Varlas is a lifelong Memphian who has covered high school sports in various capacities for over 20 years.
---