Learning Curve: Like all rookies, Jaren Jackson Jr. has one
Grizzlies' lottery pick has enjoyed good moments, but fouls an issue
Orlando Magic guard D.J. Augustin was cruising toward the basket for a right-handed layup. That's when from the left corner 6-foot-11 Jaren Jackson Jr. flew to the other side of the rim and blocked Augustin's shot.
It was one of those shining-bright rookie moments and, sure enough, it and Jackson's other block from the Grizzlies' Wednesday, Oct. 10, game at Orlando made the ESPN highlights.
Not as highlight-worthy? The six fouls Jackson collected in just 20 minutes, meaning Jackson has fouled out in two of the Grizzlies' four preseason games.
"With him being naturally aggressive and the (officiating) point of emphasis on the freedom of movement, for him it's kind of turned up a notch," said Memphis coach J.B. Bickerstaff. "But he's gotta see it, experience it, and that's how you break those habits."
The Grizzlies, of course, used the No. 4 overall pick on Jackson this past summer. He arrives in the NBA with a defense-first reputation, having averaged 3.0 blocks per game in his one season at Michigan State. Preseason statistics don't mean a lot, but Jackson' 12.3 points per game is actually higher than the 10.9 points he averaged for the Spartans.
He just turned 19 in September. He clearly doesn't fit under the dubious heading of "project." But Jackson is rather like a new road leading to a better place: still under construction.
"Sometimes I'm just doing too much," he said of his aggressiveness. "I don't have to go for all those (blocks). It's not like I don't know it.
"Some of the off-ball ones you can't (get), and that's a learning foul. The ones at the rim I either gotta get my timing better, trying to go for the block, or just go straight up because you can't get all of them."
Ideally, the Grizzlies will use Jackson to spell JaMychal Green at power forward and Marc Gasol at center. Playing mostly against other teams' reserves should help, but he still will be going up against older players with thick books of tricks.
"The game goes very fast at that age," Gasol said. "Learning when to be aggressive, when to lay back, and (you have to be) in your opponent's mind a little bit because they know what you're good at. So, they know he's long and wants to block shots. So, bait him a little bit.
"He wants to learn," Gasol continued. "All the tools he has, he checks a lot of boxes. And he's even created new boxes that we didn't have before."
Jackson scored 18 points in the Grizzlies' preseason victory over Indiana, and given the foul trouble – he's averaging 4.5 fouls per game – his offense is maybe a little ahead given the expectations.
"I don't know," Jackson said when asked if he was perhaps further along on offense. "That remains to be seen. I'm trying to adjust both ways. Obviously, there's more spacing on the floor offensively.
"Defensively, there's a lot of new rules … and like, you really can't touch anybody to be fair. But you gotta learn how to work around it and the more you play with the rules, the more you'll find different ways to stay within the rules."
Bickerstaff reminds, too, that fouls are coming in bunches all across the NBA this preseason. But his concern for Jackson is how he processes what he's learning and applies it when the games count for real.
Especially if Jackson is playing well enough to be left on the floor after he's picked up a few fouls.
"His growth will be learning to play with fouls," Bickerstaff said. "As he becomes a heavier-minute guy and the player we expect him to be, you get four fouls, how do you deal with it? What adjustments do you make?"
Asked what he thought he had done best so far, Jackson said: "Probably my work inside. Making sure I'm sealing, being aggressive, running the floor, picking-and-rolling hard. Making sure when I roll I'm opening stuff up for my teammates on the back end. Even if I don't get the ball at times, they can get a shot because I'm creating that space for them."
Film School
After their sloppy 102-86 loss at Orlando Wednesday night, the Grizzlies held a longer-than-planned film session and practice Thursday at FedExForum. Calling it an opportunity for "self-reflection," Bickerstaff said he was pleased with the way the team responded.
Gasol agreed.
"Be on the same page," he said. "Things are not built overnight … you have to be really unselfish defensively as far as effort and communication. I think everybody's trying to do the right thing. I know we're gonna play better offensively, because I'm gonna play better offensively. I'm putting in the work."
Happy Birthday, Mike Conley!
The Grizzlies' point guard turned 31 Thursday. He started celebrating Wednesday in Orlando by playing – what else? – 31 minutes and scoring 24 points that included knocking down 3-of-5 shots from long distance.
Conley is starting his 12th NBA season – all with the Grizzlies – and this will be the 11th season Gasol and Conley have been teammates. Conley only played 12 games last season because of injury. He has looked good so far in the preseason.
"It's only gotten better year by year," Gasol said of their time together. "Obviously, last year I missed him a lot. I'm really happy just to see him play, do moves, and explode the way he does."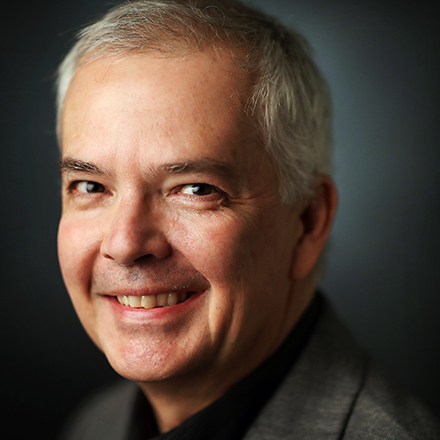 Don Wade
Don Wade has covered Memphis sports since 1998, voted on Baseball's Hall of Fame and the Heisman Trophy, and remains stunned his Kansas City Royals won a second World Series in his lifetime.
---