Other Voices: Magicians see benefits to game despite rout by Tigers
LeMoyne-Owen head coach Willie Anderson walked off the court after the Magicians' 120-66 exhibition loss to Memphis hoping his team learned from their mistakes.
Anderson said the Tigers came in and did what they're supposed to do – dominate and impose their will on his Division Two squad. That doesn't mean his players can't learn from the 27 turnovers, 23 personal fouls and 33.3 percent shooting from the field.
"A lot of the little fundamental things we've been telling our guys that are habits they have to break, particularly when they play guys that are at a Division One level or elite level guys," Anderson said. "You can't jump in the air and pass the ball. You can't do little things, habits we've been trying to break.  I think they see what we were talking about."
---
Wade: Penny preaches patience as part of preseason approach
---
Two bright spots were obvious for Anderson. Freshman guards Andrew Anderson and Devin Booker combined for 36 points on 11 of 24 shooting from the floor. Booker made five of his eight 3-point attempts, while Andrew Anderson dished out five assists.
"They were ready to play," Anderson said. "They stepped up. They were doing a lot of the things we asked them to do. We're looking to build on what they did tonight."
Memphis coach Penny Hardaway's squad impressed Anderson, who coached against all three of the last Tiger coaches.
Freshman guard Tyler Harris scored a team-high 26 points in electric fashion. Memphis scored 120 points with ease -- shooting 42.9 percent from 3-point range and 50.6 percent from the floor for the game. It was the brand of basketball Hardaway wanted from his Tigers.
A good Tigers team is good for the city of Memphis, according to Anderson. Memphis and Magician fans put 6,373 fans in the FedExForum for tonight's preseason contest.
"I think that's a much-improved collegiate basketball team," Anderson said. "I think that's definitely an elite-level collegiate basketball team. I think it's going to be an exciting brand of basketball for the city again. I'm happy to see that."
---
Calkins: Penny Hardaway's first game is a blast
---
Hardaway kept LeMoyne-Owen on the schedule because of the Tigers tradition of playing local teams in exhibitions or scrimmages. The next exhibition is scheduled for Nov. 2 against CBU.
"It is very important," Hardaway said of playing local teams. "Not because I feel like we can beat the teams here, just to give the fans here an opportunity to see us play hometown teams. The tradition of that is going back to when I played. I wanted to bring that back."
Last season, the Magicians finished the season 10-18 overall and 5-14 in the Southern Intercollegiate Athletic Conference. Anderson hopes the exhibition against the Tigers can get the word out about his program.
The long-time LeMoyne head coach knows one thing that will get people interested – winning.
"I think what is going to get more people interested in our program is us going back and playing at the Division 2 level and competing in our conference championship," Anderson said. "And making it to the NCAA tournament in Division Two. I think that will really help."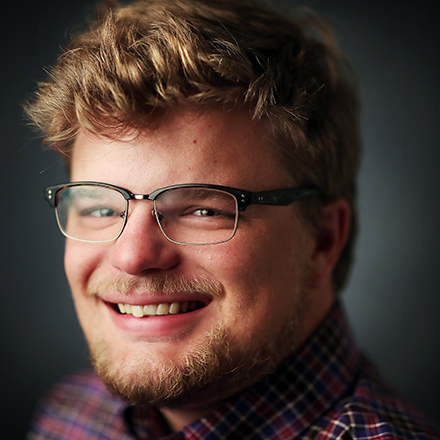 Jonah Jordan
Jonah Jordan was born and raised in Memphis, graduated from the University of Memphis and has covered the Memphis Tigers for three years. When he's not writing, he enjoys golfing and eating barbecue.
---