Wiseman, Dandridge ready to win national championship with Memphis Tigers
Guard Damion Baugh joined the Tigers class of 2019 Wednesday evening, securing another commitment for University of Memphis head coach Penny Hardaway but also another player center James Wiseman believes will help him achieve his ultimate goal: winning a national championship at Memphis.
That subject was part of the text conversations between Baugh and Wiseman during the day leading up to Baugh's announcement.
"(I told him to) come to this program and we'll turn it around quick," Wiseman said. "We'll win a national championship together."
Baugh said he's "thrilled" to join Wiseman, Malcolm Dandridge and DJ Jeffries in Memphis next year. Those players are just as excited about the 6-foot-4 guard – who averaged 23.5 points per game as a senior at Tennessee Prep Academy – jumping into the fray.
"He's a great player," Dandridge said. "I like his game from highlights I've seen. He's definitely fun to watch."
Jeffries is the only prospect in Hardaway's class of 2019 who doesn't play high school basketball in Memphis. He plays at Olive Branch High School, which is a hop and a skip away. Baugh is the only one of the group that didn't play for Team Penny, though.
That was Hardaway's plan all along. He wants to lock down the borders of Memphis and continue the tradition of great talent staying with the Tigers. Dandridge, like Wiseman, believes the strategy will propel the program back into the national conversation.
"That's the plan," Dandridge said. "That was always Penny's plan, to make this city great from the inside. That's what he said – teams when he was growing up, all the great players from the city combined and went together and traveled. That was his plan. It will be great for our own city to bring us back on top."
Other recruits are hearing from Wiseman as the late signing period draws near. Forward Trendon Watford and others also look at their phone and see Wiseman's name across the home screen. Hardaway is trying to surround Alex Lomax, Tyler Harris and others with the No. 1 class in the nation.
Right now, Wiseman is content with the class surrounding him, which includes Baugh. He's close with Baugh because they're both from Nashville, Dandridge and Jeffries because they played together, and Lomax because he recruited him to Memphis and led him to his first state championship at East. 
Those relationships are one reason he's confident about his freshman season at Memphis.
"It's going to be great," Wiseman said. "Me and Damion are from Nashville so I have a close connection with him. With Alex Lomax and Malcolm Dandridge, we'll be a great team."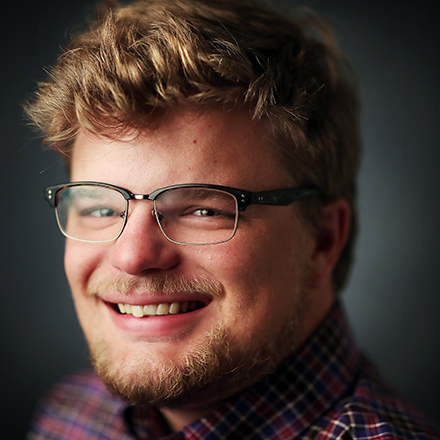 Jonah Jordan
Jonah Jordan was born and raised in Memphis, graduated from the University of Memphis and has covered the Memphis Tigers for three years. When he's not writing, he enjoys golfing and eating barbecue.
---