Hardaway wants to play strong nonconference schedule
Not making NCAAs has not changed coach's mind
The goal was to make the NCAA Tournament in Penny Hardaway's first year as coach of the Memphis Tigers. The goal went unmet, but the goal was lofty considering the roster Hardaway inherited.
On Monday, however, Hardaway did not second-guess the schedule the Tigers played outside the American Athletic Conference. Yes, he knows what might have been. The Tigers' net ranking of 46 might have been a good bit higher with a couple of wins over ranked teams, especially a win on the road.
As it is, the Tigers (21-13) are scheduled to play San Diego (21-14) at 7 p.m. Tuesday in a first-round NIT game at FedExForum.
"I understood what was going on when we made the schedule," he said. "We knew if we beat half of those teams, one of those teams, two of those teams, and continued to play well as the season went on, that (we) would get a bid. And we didn't do it. We ended up beating UCF twice and Temple. But as far as the rest of it, Cincinnati, Houston, Tennessee, at LSU … didn't go our way."
Going forward, Hardaway wants the schedule to be at least as tough as it was this season.
"I just want to play the better teams," he said. "If you play the better teams in non-conference, that should get you prepared for conference. We have a tough enough conference, you end up winning the conference, you'll get an opportunity to go (to the NCAAs).
"I'm not the coach that wants to play the lesser games early. I want to play competition."
While setting up a game with Georgetown remains a work in progress, Memphis is slated to play Oregon on Nov. 12 as part of the Phil Knight Invitational put on by Nike and held in Portland.
"That's something I wanted," Hardaway said. "Nike knew that, that I wanted to be in the Invitational. It's a hostile environment. It's a good team, they made the (NCAA) tournament."
Hardaway also confirmed that the Memphis administration is trying to put together an international summer trip for the basketball team.
"We just don't know which one yet," Hardaway said.
Martin expected to play in Portsmouth Invitational
Senior guard Jeremiah Martin tied for the AAC lead in scoring with 19.7 points per game and rose to 10th on the Tigers' all-time scoring list. Hardaway said Monday he was "sure" Martin be invited to the Portsmouth Invitational, held April 17-20 in Portsmouth, Virginia.
The latest NBA mock draft at nbadraft.net does not have Martin being taken in the NBA's two rounds covering 60 selections.
"He's put himself in position (for) an invite to Portsmouth," Hardaway said. "A lot of guys have gone to that Portsmouth Invitational and gotten drafted from there."
Davenport ready to play
Hardaway said forward Kyvon Davenport, who was removed from the loss to Houston midway through the second half because of a knee injury, should be ready to play Tuesday against San Diego.
Rules changes for NIT
The 2019 NIT will feature four rules modifications: 
The 3-point line will be extended by approximately one foot, 8 inches to the same distance used by FIBA for international competition (22 feet, 1.75 inches). 
The free-throw lane will be widened from 12 feet to 16 feet, consistent with the width used by the NBA. 
The shot clock will reset to 20 seconds after an offensive rebound instead of the full 30 seconds.
Team fouls will reset at the 10-minute mark of each half for the purpose of determining free throws and one-and-one free throws will be eliminated. Teams will shoot two bonus free throws after the fifth team foul of each 10-minute segment. Additionally, teams will be awarded two bonus free throws after the second team foul committed under two minutes remaining in each half if that foul occurs before the fifth team foul of the segment. In each overtime period, team fouls will reset, and teams will shoot two free throws beginning with the fourth team foul or the second team foul committed under two minutes remaining if that comes before the fourth team foul of the overtime period.
"It won't change anything strategically," Hardaway said. "We play fast, so the shot clock shouldn't make a difference. And the lane might help us."
And the 3-point line?
"They never shoot at (the college) line during practice because we have the NBA line," he said. "So, I'm sure they'll be happy."
University of San Diego
Record: (21-14; 7-9)
Coach: Sam Scholl, First season. Served as an assistant at Santa Clara and San Diego before being promoted to head coach in April 2018.
Conference: West Coast
Conference tournament: Defeated Portland 77-47; Defeated Santa Clara 62-45; Defeated BYU 80-57; Lost to St. Mary's 69-62 (St. Mary's eventually defeated then-No. 1 Gonzaga 60-47 in the championship game)
Nickname: Toreros (Spanish for bullfighter)
Final 10 regular-season games: 4-6, that includes two losses to Gonzaga, which was No. 3 in the country for one game; No. 4 for the other and two losses to BYU, which the Toreros defeated in the conference tournament.
Leading players: Isaiah Pineiro is a 6-foot-7 senior forward who made first-team all-conference this season for the second consecutive year. Leading scorer and leading rebounder for the Toreros. Has reached a career-high 30 points twice this season – against Washington State on Dec. 22 and against Gonzaga on Feb. 2. A redshirt senior, Pineiro played at Portland State before transferring to San Diego for the last two seasons.
Olin Carter III, a 6-foot-3 senior guard, made second team All-WCC.
Leading scorers: Isaiah Pineiro 19.1; Olin Carter III 14.8; Isaiah Wright 13.8.
Leading rebounder: Isaiah Pineiro 9.5; Yauhen Massalski 5.6; Isaiah Wright 4.1.
Leader in assists: Isaiah Wright 4.7.
Miscellaneous: The Toreros rely heavily on their starters. Their top four players average at least 34 minutes a game with Wright playing 37.9 and Tyler Williams logging 35.9 minutes a game. Pineiro plays 34.6 minutes a game.
Pineiro and Tyler Williams have started all 35 games this season, while Carter and Wright have played in 30 games, starting all of those games. The fifth starting spot primarily is filled by Yauhen Massalski, a 6-foot-10 sophomore from Belarus. Massalaski reached double figure only twice in the final 13 games, but had a season-high 14 rebounds against Colorado early in the season.
Against non-WCC teams in NCAA Tournament: Lost at Ole Miss 93-86 on Nov. 28 (Rebels an 8th seed in the South); lost at Washington 66-63 on Nov. 12 (Washington is a No. 9 seed in the Midwest); lost at Oregon 65-55 on Dec. 12 (Oregon is a No. 12 seed in the South).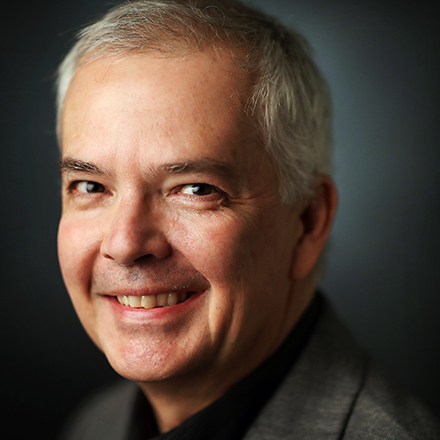 Don Wade
Don Wade has covered Memphis sports since 1998, voted on Baseball's Hall of Fame and the Heisman Trophy, and remains stunned his Kansas City Royals won a second World Series in his lifetime.
---