Fire Chief Dennis Wolf provides updated status of new Lakeland Fire Department
Dennis Wolf, Lakeland's future fire chief, expects the suburb's new fire department will begin answering calls in July, 2019, becoming the last government entity in Shelby County to operate its own fire service. Wolf, former fire chief in Germantown, provided insight on the new department for officials and residents at a Lakeland Town Hall meeting on Tuesday, Sept.18.
He continues to serve as a consultant to the city under his duties with the Univeristy of Tennessee Municipal Techical Advisory Service.
Shelby County Fire Department currently provides fire protection to the city under a contract with the suburb. Shelby County runs from a station at 9774 Beverle Rivera. Lakeland will use that as its Station No. 1.
"The only change will be the engine that comes out of the fire station in Lakeland will have Lakeland on the door and not Shelby County," Wolf said.
The department will have one first line fire engine and one reserve fire engine. The current county ambulance at Lakeland Station No.1, Unit 65, will remain in the suburb once operation of the department begins and will respond with Lakeland when necessary. The county will take its current engine housed at the Lakeland station out of service.
Wolf said the new department has a much broader mission than simply putting out fire and will provide various services once opened.
"What we are going to do is fire suppression and EMS (Emergency Medical Services)," Wolf said. "We will have a first responder program, provide medical standby at special events, vehicle extrication, fire and arson investigation, hazardous material investigation at the awareness level, annual inspections and flushing of the fire hydrants, flow testing of the fire hydrants and disaster response and recovery."
The department will also provide community risk reductions and commercial occupancy inspections, Wolf said.
"Community risk reductions will be available for a community for efforts to reduce fire protection risks and community risks," Wolf said. "Examples being fire safety talks, fire safety education programs, Fire Prevention Week activities and smoke alarm distribution installation programs."
Commercial occupancy inspections will also be provided by the department. Every commercial occupancy in the city will be visited once a year and inspected for fire hazards. Home fire safety inspections will also be offered for commercial businesses, help with the development of fire protection plans for the business and training services will be provided with fire extinguisher training. High life hazard occupancies, such as schools and public assembly locations, will also be inspected twice a year.
As far as staff, Wolf expects the department to have 12 firefighters with four on duty at a time. An additional person will also be on the engine to increase safety and allow immediate attack from the inside of a fire with two outside and two inside, which is one more than the county typically staffs.
"The county staffs with three minimum and our staffing levels are going to be four," Wolf said. "We are going to send four people on the engine all the time."
The administration and personnel of the department will include a fire chief, an assistant fire chief, three lieutenants, six firefighters and four to six part-time firefighters. Each shift will be staffed by one lieutenant, a driver and two firefighters.
Wolf starts work as chief on Jan.1. An assistant fire chief will be hired Feb.1. A month later three lieutenants will be added. Three drivers and six fighters will become members of the department April 1. Between April 1 and June 30 training and preparation will begin for service to begin July 1.
 As the fire department starts, Mayor Wyatt Bunker said the city will have about $1 million to $ 1.2 million in startup costs, and said it should be subsidized because the fire fee cannot be collected until July 1. 2019.
"The vision behind Lakeland fire was never to stick with the county forever," Bunker said. "As soon we could make a move we'd make a move, because financially it would be beneficial to the citizens.'
The mayor said the city will need about $1.6 million, but the fire fee for residents will remain the same.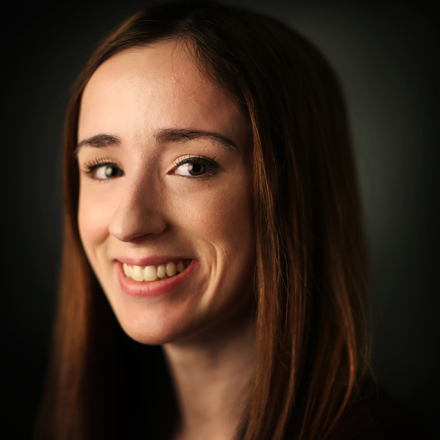 Natalie Martin
Natalie Martin is a Memphis native and 2018 graduate of the University of Memphis. She worked at The Daily Helmsman, the U of M's student newspaper, for a year as a reporter and a copy editor and has been published in Memphis Magazine. She is a reporter for The Daily Memphian.
---