COOKING FOR COWBOYS
Germantown resident regularly heads West to rustle up grub from a chuck wagon
Not very many people have spent a month on a working ranch sleeping under the stars, feeding cowboys three meals a day as they prepared the spring herd. Germantown resident and longtime FedEx employee Steve Gibson is one of those people, cooking from a chuck wagon in an atmosphere far removed from suburbia. "I love being out there and thinking about how it once was like – what were people doing back then and what was it like to eat back then?" said Gibson. "It's quite interesting studying U.S. history. Everything cowboys are doing now is what vaqueros, descendants from Spain, were doing back then in Mexico.
"It's possible to live more than one life if you study history. Being out West is like living in a different era, and it's not like you're pretending because you are actually doing it."
Gibson's cooking interest initially simmered with Italian cuisine – while working at Pete & Sam's on Park Avenue as a youngster. That marinated into a love for Southwestern cooking.
Gibson, a former Marine, did Dutch-oven cooking for nearly 20 years when he was contacted in 2014 by the owners of the 290,000-acre Bell Ranch in northeast New Mexico. The ranch wanted him to cook from the chuck wagon pulled around the ranch for "spring works" while the cowboys branded, tagged, castrated, administered medicine to, and moved 6,000 head of cattle.
"Like you might see in the cowboy movies, we pulled this wagon with a team of horses in a 120-mile circle around the ranch in a month's time feeding cowboys breakfast, lunch and dinner," said Gibson, a project manager at FedEx who's worked there for more than 30 years. "It was quite an experience doing that, and then they let me use their wagon to go cook in a contest in southern New Mexico."
Cooking with the Dutch oven, a cast-iron pot with legs to keep it off the ground, involves using coals and wood to heat the pot from below as well as coals on top of the lid.
He competed in the unofficial Super Bowl of chuck wagon cookoffs – the LCCS World Championship Chuckwagon Cookoff Competition in Lincoln County, New Mexico – for the next three years and then returned to the Bell Ranch to cook for spring works again in 2017. Gibson also spent a month in 2016 cooking for spring works at the 100,000-acre Spanish Ranch in northern Nevada.
During his second stint at the Bell Ranch, he made a donation to charity and acquired an old dilapidated Springfield wagon half-buried in the sand on the property. Since trailering it back to Germantown, he has meticulously restored it to its original condition.
"I had to rebuild all of the wood on it. Some of the metal was reused, and some I had to make myself or have made," said Gibson, who has a degree in architecture from Memphis State University and is an avid woodworker in his spare time. "I shopped all over town for wood, drove almost to the Kentucky border to pick up a load of wood, and even had wood shipped from South Dakota."
Two years ago, he won first place at the LCCS competition, taking home the coveted belt buckle. The competitions consist of making five items – meat, beans, potatoes, bread and dessert. Chicken-fried steak is a staple item, and Gibson's menu might include braised beef with green chili tomatillos, onions, lime and garlic or mashed potatoes topped with a crust of bread, butter and baking crumbs.
And for dessert, a camp favorite is fried dried apricot empanadas with cinnamon and nutmeg tossed in vanilla sugar and served with whiskey sauce.
Last year he took home top prize for his pinto beans, which include tomatoes, red chili powder, bacon and onions.
Gibson has put his cooking skills and historical knowledge to good use locally, cooking meals to help raise money for various charities such as Memphis Oral School for the Deaf.
"We raised more than $8,000 for them last year," said Germantown Alderman Rocky Janda. "Steve's an unbelievable cook, and his refurbished wagon is gorgeous. Everyone who comes to the dinners always has a good time."
This year's LCCS World Championship Chuckwagon Cookoff Competition is Oct. 13, and Gibson will return looking to bring the coveted belt buckle top prize back to Germantown.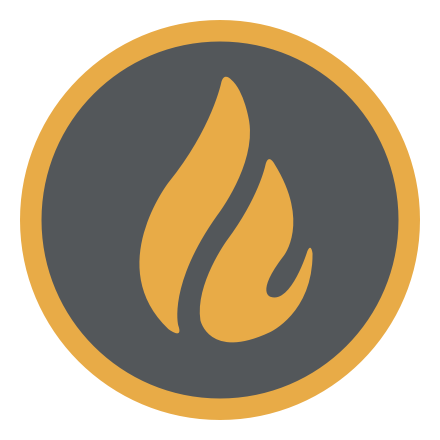 Michael Waddell
Michael Waddell is a native Memphian with more than 20 years of professional writing and editorial experience, working most recently with The Daily News and High Ground News.
---