Daily Memphian boys basketball Power 12
Here are this week's Daily Memphian boys basketball Power 12 rankings. Records are through Tuesday's games.
1. Bartlett (19-2)
Last week: 2
The rundown: The Panthers, who checked in at No. 2 in this week's inaugural Class AAA state rankings, have a pair of tough games upcoming. On Friday, they travel to Cordova for a District 14-AAA contest before facing No. 3 Briarcrest Monday at Lausanne in the Martin Luther King Classic.
2. East (12-4)
Last week: 1
The rundown: A 66-56 loss to Rancho (Calif.) Christian over the weekend drops the Mustangs from the top spot. East did, however, earn the top ranking in this week's AAA state poll. James Wiseman, Malcolm Dandridge and company are in Springfield, Mo. starting Thursday to compete in the prestigious Bass Pro Shops Tournament of Champions.
3. Briarcrest (17-1)
Last week: 3
The rundown: The Saints, who were second to Chattanooga Baylor in the state Division 2-AA poll, host MUS in a region game on Friday before squaring off against top-ranked Bartlett Monday at Lausanne in the annual Martin Luther King Classic.
4. Olive Branch (14-4)
Last week: 4
The rundown: Olive Branch hosts Lake Cormorant in a league game on Thursday before traveling to Springfield, Mass. on Saturday to play Gonzaga College High from Washington, D.C. in the Hoophall Classic. ESPN Plus will televise the game starting at 6 p.m. CST.
5. Center Hill (19-1)
Last week: 5
The rundown: A league game against visiting Lewisburg on Friday will be followed by a game against Petal (Miss.) in the Rumble in the South event on Monday. Center Hill's .950 winning percentage is currently the best of any team – boys or girls – in the area and the Mustangs are averaging 84.2 points per contest.
6. Wooddale (19-3)
Last week: 6
The rundown: The Cardinals made a statement with last week's convincing victory over district rival Melrose and will look to keep the momentum going against Mitchell (at home on Friday) and Soulsville (away on Tuesday).
7. Whitehaven (14-5)
Last week: 7
The rundown: Jordan Wilmore, the Tigers' 7-3 junior, had his best game of the year in last week's victory over Oakhaven, scoring 28 points (12 of 14 from the floor) and pulling down nine rebounds. The Tigers will need more of the same coming up as they visit White Station on Friday and host Central Tuesday in District 16-AAA.
8. Southwind (14-5)
Last week: 8
The rundown: Southwind stayed undefeated in 15-AAA with victories over arch-rival Ridgeway and Houston over the last week. The Jaguars will stay in the league against Collierville on Friday and Germantown on Tuesday, both at home.
9. Westwood (16-1)
Last week: 10
The rundown: Good things are continuing for Isiah Brown's Longhorns, who were eighth in this week's Class A state poll. Westwood visits City University for a district game on Friday and then steps out of the league against Kingsbury on Jan. 23.
10. CBHS (15-5)
Last week: 9
The rundown: Fire marshals were turning people away from last week's game against Briarcrest and it was a good one, with CBHS falling 45-42. They'll be back in action Monday at Lausanne in the Martin Luther King Classic, taking on a White Station team led by red-hot scorer Brandon Brown.
11. Raleigh-Egypt (16-5)
Last week: 11
The rundown: Raleigh-Egypt, which has won three in a row after losing to Chicago Whitney Young in the Memphis Hoopfest two weeks ago, puts its streak on the line with a pair of district games. The Pharaohs visit Mitchell Friday and host Trezevant on Tuesday.
12. Cordova (13-5)
Last week: Not ranked
The rundown: Cordova trailed Bolton by 21 at halftime on Tuesday before roaring back to win, 92-88 in overtime. Senior Bruce Guy is leading the way for the Wolves, who host top-ranked Bartlett in a 14-AAA game on Friday before squaring off against Power Center Academy in Monday's Martin Luther King Classic at Lausanne.
Dropped out: Northpoint
Others to watch: Covington, FACS, Harding, Houston, Manassas, Melrose, Tipton-Rosemark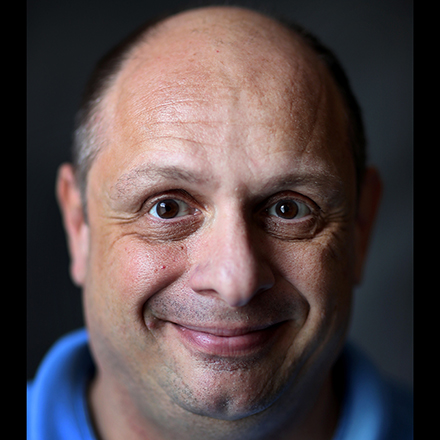 John Varlas
John Varlas is a lifelong Memphian who has covered high school sports in various capacities for over 20 years.
---