The Daily Memphian girls basketball Power 12
Here are this week's Daily Memphian girls basketball Power 12 rankings. Results are through Tuesday's games.
1. Houston (19-2)
Last week: 1
The rundown: Jayla Hemingway and Destinee Wells combined to shoot 22 of 35 from the floor and score 56 points in Tuesday's blowout victory over Ridgeway. Houston continues its District 15-AAA schedule with a home game Friday against Germantown and a visit to Southwind four days later.
2. Olive Branch (19-3)
Last week: 2
The rundown: Olive Branch has played remarkably well on defense over the past two games, holding Lake Cormorant to 14 points and Lewisburg to 11. The Quistors visit Center Hill Friday, take on Choctaw Central Saturday then host Lewisburg again on Tuesday.
3. Arlington (17-6)
Last week: 3
The rundown: Arlington's rugged non-league schedule continues Saturday as the Tigers travel to Booneville, Mississippi, to face Hoover (Alabama). They then visit Cordova Tuesday for a District 14-AAA game.
4. Harding (18-2)
Last week: 4
The rundown: The Lions play their last game outside of Division 2-A Tuesday when they visit Southaven to take on a Chargers squad led by high-scoring class of 2021 standout Taylor Woodhouse.
5. Hernando (19-5)
Last week: 6
The rundown: The Tigers, who haven't lost since Dec. 29, put their six-game winning streak on the line Friday against league rival DeSoto Central. 
6. Horn Lake (14-5)
Last week: 7
The rundown: Following last week's 77-45 victory over DeSoto Central, the Eagles visit Southaven on Friday for a region contest. Horn Lake won the first meeting of the year between the two, 74-34 on Jan. 8.
7. Whitehaven (14-5)
Last week: 5
The rundown: A loss to unranked White Station drops the Tigers two spots this week. Whitehaven visits East on Thursday and then is idle until Feb. 1.
8. Tipton-Rosemark (20-1)
Last week: 8
The rundown: Junior Abby West had a near triple-double in her team's victory over Fayette Academy, racking up eight steals to go along with 21 points and 11 rebounds. She'll lead the Rebels into action Friday against Jackson Christian and Tuesday against Carroll Academy, both on the road. 
9. Covington (16-5)
Last week: 9
The rundown: Covington's winning run is up to 10 out of 11 following victories over Ripley and Fayette-Ware in the last week. Up next is a pair of road games, Saturday against Millington and Tuesday versus Munford.
10. Southwind (17-7)
Last week: 12
The rundown: A 71-46 loss to Houston on Jan. 15 is the only thing keeping the Jaguars from a perfect record since Dec. 11. They'll visit Kirby on Friday and then comes another shot at the Mustangs on Tuesday, this time at home.
11. Brighton (17-5)
Last week: 10
The rundown: The Cardinals fall one spot after a 37-34 loss to a strong Hardin County team last week. They'll try to get back to their winning ways with a trip to Jackson to take on Liberty Tech on Friday. Brighton then hosts arch-rival Munford on Tuesday.
12. St. Agnes (13-6)
Last week: not ranked
The rundown: How about the Stars? St. Agnes hasn't had a winning season since finishing 16-10 in 2013-14. But coach Jessica Green has assembled a balanced squad that surpassed last year's win total Monday as Lily Pietrangelo hit two free throws with 3.3 seconds left to finish off MHEA, 37-36. St. Agnes visits Hutchison Thursday for an important region game and hosts Westminster on Tuesday.
Dropped out: No. 11 Northpoint
Others to watch: Booker T. Washington; Central; Collierville; Craigmont; Fayette Academy; MHEA; Melrose; Mitchell; White Station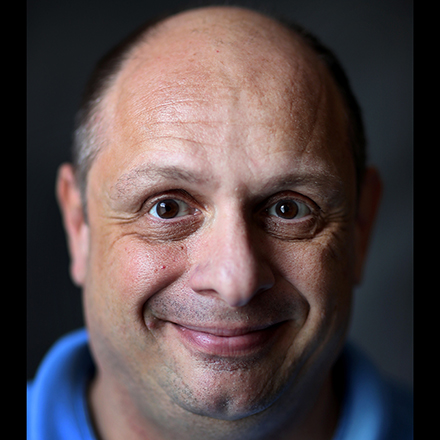 John Varlas
John Varlas is a lifelong Memphian who has covered high school sports in various capacities for over 20 years.
---