Aldi renovation in Bartlett provides needed improvements for customers
After two months of renovation, Aldi, a discount grocery store with German roots, reopened its doors at 2867 Kirby Whitten Rd. earlier this month.
The Bartlett store is one of nine locations in the Memphis metropolitan area the company is renovating at a cost of $15 million, according to a press release.
Troy Marshall, vice president of the grocery chain's Mount Juliet division, said the new design of Aldi stores features open ceilings, natural lighting and environmentally friendly building materials.
"The new look of Aldi delivers on customers' desire for a modern and convenient layout that focuses on what people love most: fresh food, dairy and baked goods," Marshall said.
Other features of the new store design include widened aisles, larger and more easily accessible refrigerated and freezer sections and a larger selection of organic products.
Along with the remodeling of its Memphis locations, Aldi will invest $1.9 billion to remodel and expand more than 1,300 stores in the United States by the end of 2020, Marshall said.
"In 2017, we remodeled more than 500 stores," Marshall said. "We are on track to remodel nearly 400 in 2018."
Although the $1.9 billion to remodel is a "significant" investment, Marshall said it's really an investment in the shoppers.
"We're evolving to meet their changing tastes and needs, and in return they have made us one of the fastest growing retailers in the U.S.," Marshall said.
Rachel Fillinger, manager of the Aldi on Kirby Whitten south of Stage Road, said the renovation was necessary for her store.
"I feel like it displays things in a little bit easier way," Fillinger said. "It's bigger, it's cleaner, it's more up to date than we had it, and we added over 150 new products."
Fillinger said the new layout also makes it easier to locate products.
"When you come in the door we have wayfinders now, which are the signs at the top of the aisles that tell you what's there," Fillinger said, adding that similar products are more logically arranged.
Anne Tomlinson, a Bartlett resident and frequent shopper of the Aldi on Kirby Whitten, said she is a fan of the new design.
"I like the new layout a lot," Tomlinson said. "It's easier to get down the aisles, and related products seem to go with each other better, which makes them easier to find."
Tomlinson said the renovation was necessary because the previous alignment was too small.
"Aldi has grown and is growing by leaps and bounds," Tomlinson said. "More space had to be added to keep up with its growth and new products being added."
Along with the Bartlett store, two other locations in Memphis – 1610 N. Germantown Parkway in Cordova and 7520 Winchester Rd. – also have been renovated. Preparations for construction of a store on 4720 Summer Ave. also are underway.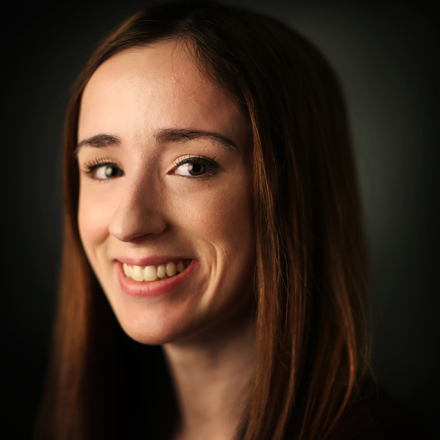 Natalie Martin
Natalie Martin is a Memphis native and 2018 graduate of the University of Memphis. She worked at The Daily Helmsman, the U of M's student newspaper, for a year as a reporter and a copy editor and has been published in Memphis Magazine. She is a reporter for The Daily Memphian.
---