Germantown residents want fix to Forest Hill flooding
As heavy rain swept through the Mid-South Wednesday evening, some Germantown residents started to fear rising water near Forest Hill-Irene south of Poplar Pike.
City officials told residents Thursday they were looking for a solution to prevent future issues in the area, where construction of the new Forest Hill Elementary School and widening of Forest Hill-Irene Road has exacerbated concerns.
Neighbors talked Thursday morning to city engineer Tim Gwaltney and economic and community development director Cameron Ross. They were in the neighborhood examining the ground.
Neighbors earlier expressed concerns on social media. Jessica Comas, Germantown's marketing and communications manager, responded to the concerns on Facebook Thursday afternoon.
"City engineering staff inspected the area and found that even after over three inches of rain fell in just four hours, the current drainage infrastructure performed properly, despite construction in the area," her comment said in part. "This amount of rain in such a short period is considered a major storm event and the ground in the area is at 100% saturation."
Comas said some of the measures the Tennessee Department of Environment and Conservation has in place diverted water from the area, and there was no property damage.
Comas later said by phone the city is looking at putting in future preventive measures, such as above-ground drainage, but that didn't eliminate the concerns of area residents.
Alan and Danielle Taylor took their daughter outside Wednesday evening, where she measured water 6 inches high by the mailbox. The Taylor's have a deep drainage ditch that runs through their backyard. Alan Taylor said the ditch Thursday was less than 2 feet from overflowing.
"We expressed our concerns to the Board of Mayor and Aldermen, asking what they were going to do about drainage (during the road expansion)," Danielle Taylor said. "They said they would have it handled and there would be minimum impact."
As construction began on the school and the road expansion, water began to rise and there was major impact and erosion in the ditch.
Alan Taylor called the situation "ridiculous."
"I'm concerned that drainage was not thought out," he said. "(Thursday) morning, city staff told me things like this are going to happen. … We wish they would have anticipated these types of issues rather than look after."
Danielle Taylor said neighbors' wrought iron fences were broken and construction debris collected in their yards.
This is not the first occurrence of high water. When the pond at the school was drained, environmental concerns surfaced as fish, beavers and other wildlife found their way into the Taylor's yard.
"I am not against the school or the road expansion, but I'm not OK with the environmental damage in the area," she said.
Another resident, Jody LaFleur, moved to her house in the area about six years ago. Three years ago, she contacted the city about flooding, and she said officials told her "it wasn't their problem."
She said she and her husband spent thousands of dollars to fight erosion with landscaping and rocks. It helped – until the road widening began on Forest Hill-Irene in September.
"It's getting worse each time," she said.
A hole about 6 feet deep and 10 feet wide formed, and she said the hole is acting as a drainage basin. Barriers residents used to have are gone due to the road expansion.
LaFleur said the city attempted to block the water with sand and hay bales, but it didn't help.
"The water was so forcefully flowing," she said.
LaFleur said she raised this concern when the road expansion was first discussed.
"What plan is in place," she said she asked city officials. "I was told, 'Don't worry, the water will be less, not more.'"
Since the beginning of construction, LaFleur has had cable cut, water turned off and on and had several gas line issues that affected her ability to get to her home. She said the city looked at it as their "burden to bear."
Alderman Scott Sanders spent an hour with residents Thursday looking at what the water had done. Afterward, he went to Gwaltney and Ross.
"I feel sorry for the residents," he said. "I will continue to advocate for them if they don't get an appropriate solution."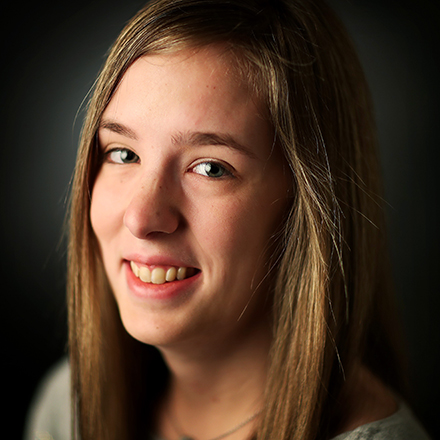 Abigail Warren
Abigail Warren is a lifelong resident of Shelby County and a May 2018 graduate of the University of Memphis. She has worked for several local publications and has covered Germantown since May 2018.
---