Lakeland home building strong, sewer infrastructure upgrades planned
With an especially strong housing market over the past two years, Lakeland is enjoying continued residential development activity.
Single-family residential construction and sales are moving along at a rapid pace and show no signs of waning, according to developers and city officials. 
Several subdivisions have been approved recently or are under construction. More than 20 building permits have been pulled so far this year, which will equate to roughly 60-plus homes constructed. 
"The activity marks an increase from the rapid pace we saw in 2018 and 2017, when the total building permits were 52 and 50, respectively, and a significant increase from 2016 when only 21 homes were started," Lakeland Planning Director Forrest Owens said.
New homes in Lakeland average nearly $420,000, one of the highest averages in Shelby County.
Eads-based developer Renaissance Development Co. is active in Lakeland, with multiple residential projects underway. The developer received preliminary planned development approval three months ago for the 193-acre Lakeland Meadows, which will include 367 lots.
"We anticipate that will take somewhere between five and six years to build out," Renaissance president Doug Swink said.
The project incorporates a 2-mile trail system and a great deal of open space, with more than 200 lots fronting on common open space.
"It's my hope that this is the type of development we can expect in the future for Lakeland, which creates a sense of place and is not just a standard subdivision," Owens said.
The developer will also finish several phases of its Winstead Farms development this year, taking the total homes built there to more than 160.
"We're working with Regency Homebuilders now, and they're going to be building out all of the remaining Winstead Farms subdivision for us, and they've got a very strong interest in wanting to do Lakeland Meadows with us as well," Swink said.
---
MICHAEL WADDELL: St. Jude Dream Home Giveaway tickets on sale
---
Just down the street from Winstead Farms, Renaissance is developing Kensington Manor, a 111-lot, single-family home subdivision. Public infrastructure for phase one is in place (streets, curb, gutter and sidewalks), and home construction by Regency Homebuilders has begun.
Planning is also underway on Lakeland Green, a new long-term traditional neighborhood design near Lakeland Middle School that could end up spanning 3,000 lots. Renaissance Development Co. is working with Lakeland-based Renaissance Group (no connection), which designed the middle school, to create architectural continuity throughout the immediate area.
Developer Belz Enterprises' 115-acre Arcadia planned development was initially approved more than a decade ago, and approvals had expired last August. 
In January, the Lakeland Board of Commissioners approved extending the area's sewer concept plan for the project, which will include a 14-acre lake and 126 custom homes built in two phases. Belz also received preapproval for a five-year extension on the project, contingent on the sewer upgrades happening on schedule.
The 110-lot Equestria project's approvals also expired in the past few months.
"We met with the developer, and he will most likely be requesting an extension on his time frame to construct the development," Owens said.
The proposed 127-acre, 214-lot Chapel Woods residential project did not receive final approval last summer due to too many small lots, and the developer may be reworking the plan to resubmit for approval later this year. Heron's Ridge is a multiphase development of single-family residences with about 109 lots left to be built over two phases.
Standing in the way of future residential projects being approved at this time is the five-year, $8 million addition of the Clear Creek interceptor of the city's sewage infrastructure. The interceptor services Lakeland's residential subdivisions east of Seed Tick Road and north of Interstate 40. 
"We are now in the final stages of design (which began in 2016) and hope to be acquiring the easements this summer," Lakeland city engineer Emily Harrell said at the city's January Board of Commissioners meeting. "So we would be ready, if the funding was available, by next spring."
She pointed out conversations she had with developers interested in moving forward on projects.
"But they can't until the line is built," Harrell said. "So there are developments that are waiting for this interceptor to be built."
"The majority of proposed developments in this basin were­­ able to secure sewer approval prior to the line reaching capacity," Owens said. "The impact to development within this basin has been minimal and will be remedied with the construction of the new interceptor."
South of I-40, Lakeland has 1,353 acres of vacant property that could see future residential development. Owens anticipates additional residential and perhaps mixed-use projects being submitted for development as the new Lake District progresses. 
"The undeveloped area south of I-40 does not currently have sewer. However, the new Clear Creek Interceptor was sized for future growth in that basin," Owens said. "A development would have to install a pump station to carry the flow to the Clear Creek Interceptor north of I-40."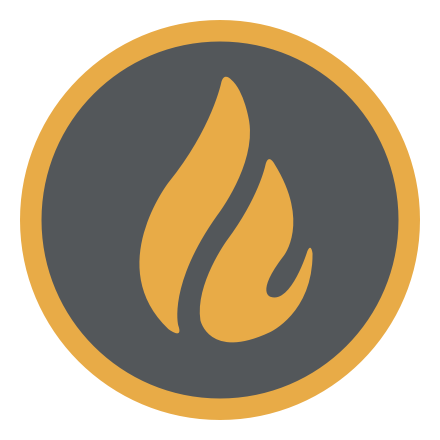 Michael Waddell
Michael Waddell is a native Memphian with more than 20 years of professional writing and editorial experience, working most recently with The Daily News and High Ground News.
---