The pandemic had two huge and contradictory numbers colliding on Friday morning, April 10.
A new survey of about 300 Memphis nonprofits shows that their revenues are down $32 million so far this year compared to the first three months of 2019.
---
---
And for 2.5 miles, a motionless line of cars — most driven by out-of-work Latinos — waited for hours in front of the ranch homes of Hickory Hill for a chance to receive enough free groceries to feed a family for a week.
As the need for charitable services grows because of the COVID-19 pandemic, contributions for those nonprofits are shrinking, also because of the virus.
The effects on Memphis nonprofits may last a long time, Larry Lloyd said.
"I think things will change greatly," said the Memphis Leadership Foundation chief executive. "There will be some nonprofits that won't survive. There will be some that will merge, and that's a good idea for some.
"And those that survive will be doing business very differently," said Lloyd, whose Memphis Leadership Foundation incubates and provides back-office support for such nonprofits as Las Americas.
A long line of cars
Las Americas organized Friday's distribution of food which the Mid-South Food Bank dropped off in the parking lot of Mid-South Christian College, 3097 Knight Rd.
The first car in line had arrived at 3:30 a.m.
By 10:45 a.m., when Las Americas volunteers started placing meats, vegetables, fruits, bread and other foods into the trunk of that older model Honda CR-V, the line of vehicles stretched 2.5 miles: From Knight to Cottonwood to Goodlett to Knight Arnold.
"Nobody is going to come and wait four or five hours for food unless they really need it," Las Americas executive director Greg Diaz said while overseeing 80 volunteers.
With board and back-office support from Memphis Leadership Foundation, Diaz and his wife Daisy founded Las Americas about 15 years ago to help Latino youth in the Hickory Hill and Heights neighborhoods with mentoring, tutoring and character-building. More than 500 children ages 6 to 18 are enrolled.
Food distribution to the poor has not been among Las Americas' usual services, but COVID-19 has created unusual needs. 
The effects on the Latino community are "terrible," said Diaz, who also is senior pastor of Nueva Direccion Church.
None expects a government check
"People are losing their jobs. Many of them work in factories that are shutting down. Many in the restaurant business," Diaz said between the bullhorn-amplified instructions he gave to the volunteers.
"You can go into a restaurant here in the Mid-South and if you peek into the kitchen, it's a majority of Latinos who are its cooks, dishwashers, whatnot. They are out of work. The construction business is slowing down quite a bit," Diaz said.
"And yet many of them do not qualify for any of the government help," he said. "None of them is expecting a check to come in the mail."
Las Americas had organized the previous Friday, April 3, to hand out a week of food for up to 500 families, but another 750 families had to be turned away. So on this Friday, the nonprofit and Mid-South Food Bank prepared for 1,000 families.
"We are amazed at the need that there is among our community," Diaz said. "We will serve 1,000 today and probably could serve 3,000 if we could. We do what we can do and will measure the need and hopefully be able to do more next week."
An invisible hand
The Memphis Leadership Foundation was not on site Friday helping to hand out pork, chicken, turkey, vegetables, fruits, breads and other foods. But the umbrella organization continued providing a strong, invisible hand of support to Las Americas and 33 other Memphis-area nonprofits.
Diaz — not Memphis Leadership Foundation — founded Las Americas years ago. But the foundation's board still oversees Las Americas and has incubated the nonprofit by providing accounting, human resources, leadership training and other back-office functions.
"They truly have been a blessing," Diaz said of Memphis Leadership Foundation. "They have been a great support from day one."
"Our goal is to help people with a great mission," Barry Maynard said of the foundation. He's a commercial real estate broker who is this year's board president for Memphis Leadership Foundation.
"A lot of times they have got an idea and the will to do it, but know nothing about financing. We help nonprofits," Maynard said.
Revenue down $300,000
But through the first three months of this year, Memphis Leadership Foundation revenues are down $300,000 compared to the same period last year, said Lloyd, who leads the umbrella nonprofit that operates with an $8.5 million yearly budget and 86 employees.
Memphis Leadership Foundation is known in the nonprofit world as an "intermediary," or an organization that supports the front-line nonprofits. Among the many nonprofits that Memphis Leadership Foundation incubated were Christ Community Health Services and Memphis Athletic Ministries.
Memphis Leadership Foundation has applied for $866,000 in federal relief from the pandemic's effects through the Paycheck Protection Program, Lloyd said. The money will keep its employees on the payroll for eight weeks plus provide funds for employee benefits, leases, utilities and other expenses.
Lloyd credited another nonprofit intermediary, Momentum Nonprofit Partners, for providing the estimate that the revenue of local nonprofits is down $32 million so far this year.
The figure is based primarily on a survey of 300 organizations, Lloyd said, adding that arts-related organizations have taken much of the hit.
---
---
Foundations that provide much of the funding have lost a lot of money. Corporations likely have cut back on their giving, Lloyd said.
"And individual donors, I think, are scared," he said. "They're losing their jobs, and the furloughs."
Lloyd does not expect things to stay the same for nonprofits, even after a COVID-19 vaccine is created and the economy recovers.
Lasting changes
Memphis Leadership Foundation's staff and board oversee 14 nonprofits, like Las Americas, until they are ready to form their own 501 (c)(3) structures and board. The foundation also provides back-office support to another 20 organizations.
Among the lasting changes will be "pandemic policies," Lloyd said. The foundation receives government funding for some of its organizations. Recently, the foundation has been required to have a pandemic policy to continue to receive the support.
One new requirement is that organizations have a succession plan in case the chief executive or board chair contracts the virus.
A cool perspective
Lloyd likens the effects of COVID-19 to a blizzard, a winter season and possibly an ice age.
"Now, we are in a blizzard," he said. "Everything is changing rapidly like a hurricane. There's relief that needs to plug the gaps and stay alive."
Editor's Note: The Daily Memphian is making our coronavirus coverage accessible to all readers — no subscription needed. Our journalists continue to work around the clock to provide you with the extensive coverage you need; if you can subscribe, please do. 
After a blizzard comes the winter. "That's when things die down and you start recovering," he said. "If possible, you avoid the ice age."
COVID-19 would have an ice-age effect if "winter sets in and things shut down for good," he said.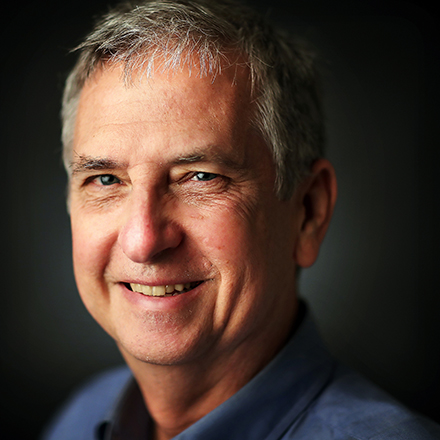 Tom Bailey
Tom Bailey covers business news for The Daily Memphian. A Tupelo, Mississippi, native, he graduated from Mississippi State University. He's worked in journalism for 40 years and has lived in Midtown for 36 years.